musicMagpie eyes stock market flotation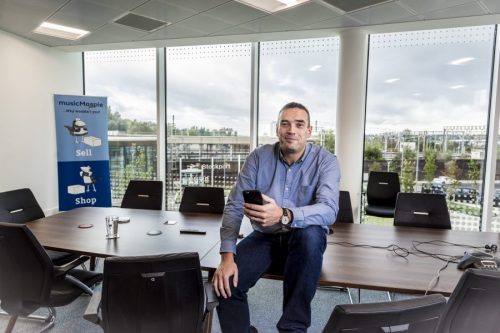 musicMagpie is considering a stock market flotation next year as it examines "a number of attractive alternatives" to support its growth.
The Stockport-based business is a leader in "recommerce" – it buys and sells refurbished electronics and second-hand computer games, consoles, DVDs and CDs – generating around £10m-per-month in revenues.
It was founded in 2007 by current chief executive Steve Oliver and chief information officer Walter Gleeson and has grown to employ more than 1,000 people.
musicMagpie's owner, Entertainment Magpie, has been backed by NVM since 2015, in a deal which saw LDC exit the retailer.
musicMagpie has now appointed investment banks Peel Hunt and Shore Capital to lead a flotation next year, in a move first reported by Sky News.
In a statement, musicMagpie said: "After a sustained period of strong performance, musicMagpie is reviewing a number of attractive alternatives to best support our continuing rapid growth.
"Helping consumers stay connected, work from home and be entertained for less, while enabling them to raise fast cash from unwanted items in an easy process, has been especially important recently.
"Our circular economy model is popular with many millions of users and we look forward to the future with confidence under our mantra of being 'Smart for you, Smart for the Planet'."