Airport boss calls for 'urgent package of support' for industry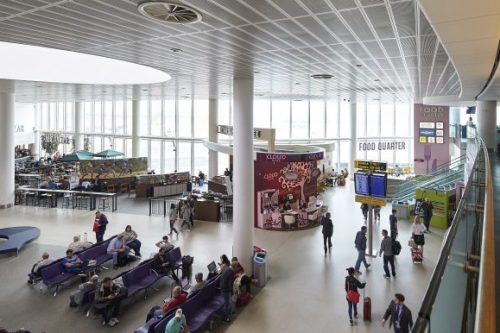 The chief executive of Manchester Airports Group (MAG) has warned of tough decisions for parts of the UK airport industry, who may be forced to "act quickly to secure their future" after the Government announced an almost complete ban on international travel.
Charlie Cornish, who leads the UK's largest airport group, said urgent Government support was needed to prevent further large-scale job losses across an industry already impacted by "chaotic changes in policy" throughout the pandemic.
MAG operates Manchester, London Stansted and East Midlands airports that have remained open throughout the pandemic. However it has recently begun a consultation proposing that up to 892 jobs will be made redundant.
Cornish called on the Government to offer an "urgent package of support" to aviation, pointing to dedicated support given to sectors like retail, hospitality and the rail industry, while aviation has been left to fend for itself.
He said: "Our sector was one of the first hit by this pandemic and one of the hardest hit. Promises of specific support in recognition of this predicament were publicly made by government but never materialised.
"Tens of thousands of jobs have already been lost across the industry as a result of the situation we find ourselves in. An urgent package of support must materialise. That must include relief from business rates and policing costs."
Separately, travel trade association UKinbound has launched a fresh call to save inbound tourism through the creation of an Inbound Tourism Resilience Fund, to help businesses wholly reliant on international visitors to survive until the return of the market in Spring 2021.
The UK economy is projected to be losing £457m a week this year through the loss of visitor spending in the UK, with a 76% fall in international visitors.
Throughout the UK, inbound intermediaries, such as tour operators and destination management companies (DMCs), who are responsible for bringing in over half of all international visitors are facing a precarious future, with just 17% being confident about the next twelve months and 60% fearing that their business will be unable to survive the crisis.
Previously profitable and sustainable, tour operators and destination management companies (DMCs) have been hardest hit by the coronavirus pandemic as they are reliant on international visitors for business, can't pivot to domestic and missed out on some of the Government's targeted support to the leisure industry.
UKinbound, which represents more than 300 businesses, has submitted a proposal to Treasury which would see tour operators and DMCs able to apply for a capped grant award fund based on the level of turnover lost in 2020 and forecast operating costs.