Co-op Bank's losses declining in line with expectations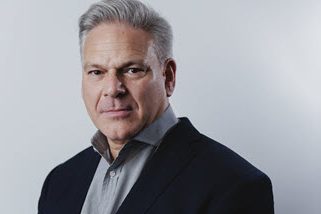 The Co-op Bank reported a reduction in pre-tax losses today, despite a fall in total income for the nine months to September 30.
Income of £224.4m compared with £280.4m the previous year, although pre-tax losses of £68.1m showed a steep decline from the £118.6m level this time last year.
The Manchester-based bank said the pre-tax losses were in line with expectations at this stage of its turnaround plan.
It said it has a well diversified, low risk loan book with low levels of arrears.
Outlining its support for customers through the COVID-19 pandemic, it said it had net residential lending of £242m with new mortgage lending higher than anticipated at £530m in the third quarter, and a strong pipeline of applications going into the final quarter.
The bank's capital position was also reinforced with a strong CET1 ratio improving to 19.1%.
It reported net SME lending of £225m with a further £84m of Bounce Back loans and CBILS this quarter.
And it granted around 20,000 payment deferrals across mortgages, loans and credit cards to support customers through the pandemic.
The update was presented by Nick Slape, who took over as chief executive from Andrew Bester on October 31.
The bank's former chief financial officer said today: "I'm proud to become CEO of such a stand-out banking brand and to be leading the organisation at a time when we have an important role to play in supporting our customers and our communities.
"This is a challenging time for all banks, given the uncertain economic outlook and continuing low base rate, but whilst we remain loss making, as anticipated in our plan, the results also show our resilience as we continue to make significant progress in our turnaround.
"Our strong CET1 ratio, low-risk credit book and successful milestones delivered in IT and digital transformation mean we are navigating this unprecedented environment robustly.
"This enables us to focus on providing the support our customers need, and we're pleased to have been able to provide over 8,000 loans to small business customers at this critical time through the Bounce Back Loan Scheme (BBLS) and Coronavirus Business Interruption Loan Scheme (CBILS).
"We are supporting mortgage customers in a range of circumstances, including those seeking to remortgage, and those seeking to move or buy their first home.
"New mortgage lending in the quarter is higher than we had anticipated at £530m, partly as a result of buyers seeking to benefit from the stamp duty holiday currently available, and we have a strong pipeline of applications going into the final quarter.
"The momentum in both our retail and SME banking franchises continues and our brand relevance is increasing at a time when community is more important for many people."
He added: "These are difficult times for many people around the country and supporting our long-standing charity partners in the work they do is vital. We are very proud of the initiatives we're involved in to tackle youth homelessness, to raise awareness of economic abuse and to support co-operative businesses across the UK.
"As the backdrop remains difficult in the months ahead, we are committed to playing our part and doing as much as we can to make a difference to the communities around us.
"As we face into this new phase of the pandemic, I would like to thank our colleagues for their commitment in supporting our customers, and to reassure all our customers of our support at this uncertain time."