Coronavirus business update: Latest news across the North West
A Bury-based all-natural beauty brand has seen staffing numbers and turnover soar as demand for its products increased during lockdown.
Now, Faith In Nature has featured in a multimillion-pound national advertising campaign for Lloyds Bank, which provided it with a £250,000 loan under the Coronavirus Business Interruption Loan Scheme (CBILS), to help fund the bulk purchase of raw materials and cover the firm's wage bill as hours were increased to help meet demand.
The firm manufactures a range of vegan, cruelty-free and ethically-produced beauty products, from soaps to shampoos, and ramped up production of its handwash products after seeing demand soar during the coronavirus outbreak, with support from Lloyds Bank.
Now it has been selected to appear on billboards, television and newspaper adverts across the country in a campaign to highlight how businesses from across the UK have adapted how they work and thrived during the ongoing pandemic.
Faith in Nature uses 100% recycled and recyclable packaging and organic ingredients are used wherever possible, with its factory powered by sustainable biomass energy.
It had already seen strong growth in demand for its range, but during the outbreak, customers, including Tesco, turned to Faith In Nature to step in and fill the gap in their supply chains after rival brands struggled to meet demand.
There was also a significant uptake in online orders resulting in Faith In Nature now holding the number one bestseller spot across a range of categories on Amazon.
Despite the decision to produce a reduced range to focus on meeting the increase in demand for soaps and handwash, around 15 jobs have been created at the firm's factory in Radcliffe, which has more than doubled turnover from £5m to £12m in the past year.
Marketing director, Hannah Whittaker at Faith in Nature, said: "Even before the coronavirus outbreak, we'd seen about 70% growth in the last year because of an increase in demand for natural beauty products. But when the virus hit, we saw a 30% uplift in sales, particularly driven by our hand washes and bar soaps.
"The funding from Lloyds Bank meant we were able to buy the packaging and natural ingredients we needed in a very competitive market to fulfil those extra orders.
"Consumers today are looking for products that are good for you and good for the planet. We've been pioneers in that field for years and we're confident that the growth we have achieved is here to stay. It just shows that you can be ethical and successful."
Faith in Nature was founded in 1974 by Rivka Rose and its products are now sold in more than 40 countries. The business has recently launched its own washing up liquid and plans to release more household products next year, as well as expanding its range of zero waste products.
Joanne Etherington, relationship manager at Lloyds Bank, said: "Faith in Nature had to move fast to take advantage of an upturn in demand for its products and we were able to provide the funding that enabled them to do that.
"The business is a fantastic example of the resilience and innovation we've seen from businesses all over the North West during these unprecedented times.
"This is a business that has stuck to its values, creating high-quality ethical products for many years.
"It's fantastic to see more and more consumers discovering the brand and it's fitting that their success story is now being told in our advertising campaign."
::
New figures show that more than 3,265 businesses across Greater Manchester – more than 460 on average each month – have received help, support and guidance from the Growth Company, including the GC Business Growth Hub, between March and September 2020 alone.
The Growth Company provided access to more than £10m of finance to Greater Manchester businesses during this time and has helped secure and create 938 new jobs.
Now, as the UK experiences its second nationwide lockdown this year, leaders from the GC Business Growth Hub, part of the Growth Company and part-funded by the European Regional Development Fund, are reminding businesses across the region that vital help and support remains available to them through a range of free-to-access programmes and services.
To encourage businesses to continue to reach out and make the most of the opportunities available, from November 9-30, the Hub will be promoting local businesses that have been impacted by COVID-19. Those wishing to participate are encouraged to engage with the Hub on its social channels via the hashtag #HereforBusiness.
Richard Jeffery, director of business growth for GC Business Growth Hub, said: "While thousands of Greater Manchester business owners have been receiving vital assistance and support from the Hub over this challenging year, we're acutely aware there are many others who stand to benefit from the services and expertise that we provide.
"Our team of business experts is on standby for another surge of inquiries throughout this lockdown period. We encourage businesses to come forward – no matter how great or small the challenge for each organisation, we offer trusted counsel and many solutions that can help to navigate the choppy waters."
GC Business Growth Hub has been operating across Greater Manchester since 2011. The Hub adapted its business model under the Here for Business campaign at the very start of the COVID-19 pandemic, continuing to provide trusted, impartial and accessible information and programmes of support centred around the latest guidance and restrictions that are impacting business.
Businesses looking to access specialist support can visit www.businessgrowthhub.com for more information about the organisation's extensive range of services.
::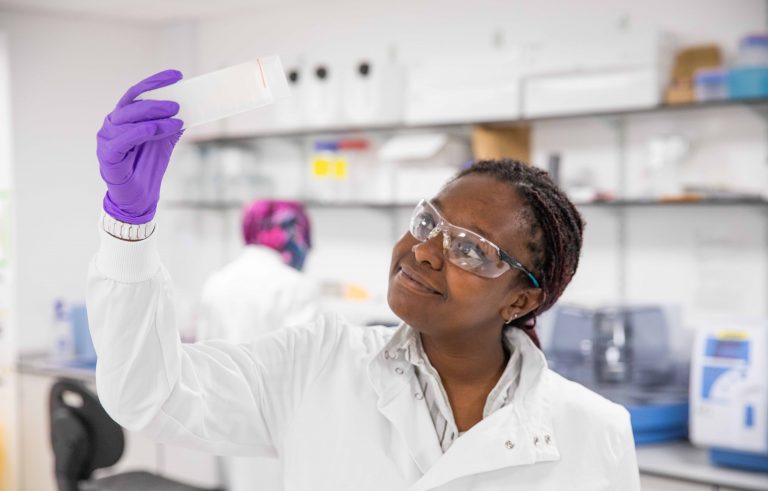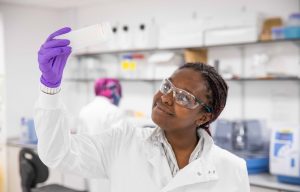 The Alderley Park Lighthouse Lab in Cheshire, which plays a key role in the Government's national COVID testing, has announced it has processed its four millionth test since its launch at the start of the pandemic.
The equivalent of testing the entire population of Liverpool and Manchester, the facility, operated by Medicines Discovery Catapult (MDC), stood up its site in April and is now able to process 50,000 tests in 24 hours.
For Professor Chris Molloy, CEO of MDC, this achievement is major milestone in six months of hard work and is the epitome of a 'can-do' attitude.
Prof Molloy, who led the formation of the national Lighthouse Labs network, said: "The Alderley Lighthouse was home – day and night – to an army of 300 volunteers from across the region who answered the call to action when it was stood up in April this year.
"We now have a team of over 400 contract staff at the Alderley Lighthouse, many of whom are at the beginning of their careers and receiving excellent training and supervision.
"Passing four million tests – one million of them in the last month – has been a monumental achievement, demonstrating the quality, determination and sense of purpose of our staff in coming together to help the country in this time of adversity."
He added: "I wish to thank our teams of today and earlier in the year on behalf of the four million people whose lives they have touched through their dedication and hard work."