City round-up: Carr's Group; SysGroup; McBride
X

Register for free to receive latest news stories direct to your inbox
Register
Cumbrian agricultural and engineering business, Carr's Group, delivered robust final results, it said today, despite falls in turnover and profits.
The group posted sales of £395.6m in the year to August 29, compared with £403.9m for 2019. Pre-tax profits of £12.5m were down on last year's £16.3m figure, but the board said this was slightly ahead of expectations, demonstrating the benefit of the group's diversity.
It said there was a difficult first half in UK agriculture largely mitigated by a strong second half, with increased deliveries and a collection model adopted to maintain supplies to farmers throughout COVID-19 lockdown.
There was international growth in supplements and the launch of new products, although engineering was impacted by project delays, restricted access to customer sites owing to COVID-19, and the weakened oil price.
However, the group managed to complete the establishment of global robotics showrooms in Japan and the USA and enjoys a strong cash and net debt position.
The board is proposing a final dividend of 2.5p per share which, together with the interim dividend of 2.25p per share declared in July 2020, makes a total dividend for the year of 4.75p per share, the same as last year.
Chairman, Peter Page, said: "In difficult market conditions the group delivered a robust financial performance, with full year profitability slightly ahead of the board's revised expectations.
"Across both divisions, the group responded well to managing the challenges arising from the COVID-19 pandemic.
"The global economy has been dominated by COVID-19, creating uncertainty and making forecasts difficult.
"Nevertheless, the group is well positioned as the agriculture sector remains crucial in supplying raw materials and ingredients to the food chain, and our engineering businesses are predominantly involved in government-funded contracts in the nuclear sector."
He added: "Trading in the new financial year has started in line with the board's expectations.
"Whilst uncertainties remain in the broader economic environment, the board is confident about the prospects of our business in the medium term."
::
SysGroup, the Liverpool-based cloud hosting firm, reported a slight fall in interim revenues for the six months to September 30, today, but revealed a transformation from loss to pre-tax profit.
Turnover of £9.01m compared with £9.26m the previous year. However, last year's pre-tax loss of £370,000 became a £130,000 pre-tax profit this time round.
Operational cashflows increased 83% to £1.56m, from £0.85m in the first half last year, while cash of £3.02m at September 30, compared with £2.65m a year ago. Net cash at September 30, 2020, of £1.17m was up from a net debt of £0.72m the previous year.
The group revealed it closed its Bristol satellite office to reflect new homeworking practices.
Chief executive, Adam Binks, said: "I am pleased to be able to report on a period that has demonstrated the stability, agility and relevance of our business during a global crisis which has resulted in considerable uncertainty for many businesses.
"Our team has worked tirelessly to continue to provide a robust and uninterrupted service to our customers whilst adapting to new ways of working and, for that effort, I am extremely grateful.
"Whilst COVID-19 has had a marked impact on many sectors, it has created a huge opportunity for the IT services sector.
"The value of robust, flexible and secure IT has never been so important to businesses; outsourced managed services has been recognised as a key component of many businesses' success, growth and continuity. We look forward to capitalising on that trend in the years to come."
::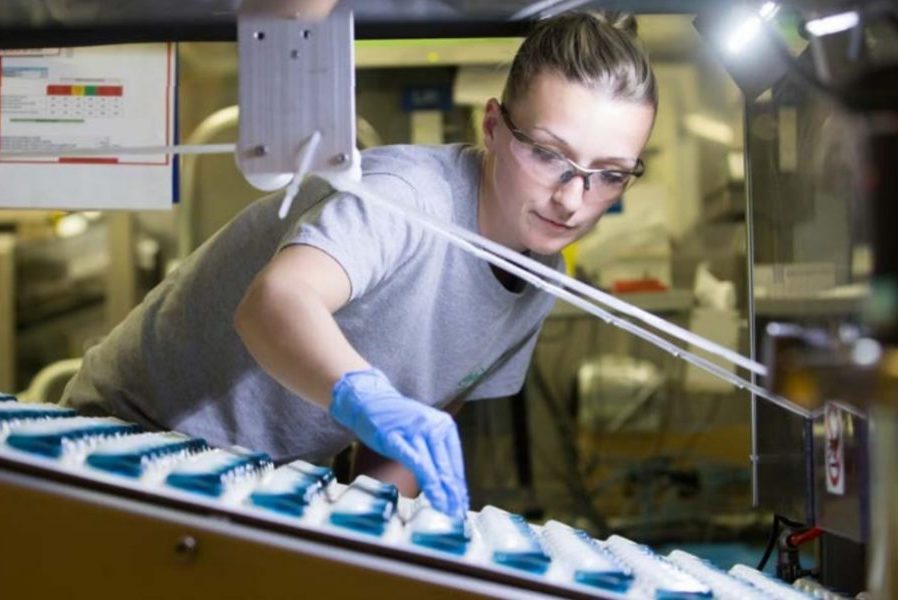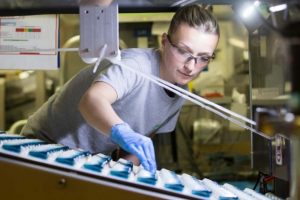 Manchester-based hygiene group McBride is predicting a modest improvement in its year-on-year profitability.
In an update ahead of its annual general meeting later today, the group said the early part of its financial year has experienced demand patterns similar to those seen in the COVID-19-affected last four months of the year ended June 30, 2020.
Changes to consumers' behaviours seen in the earlier stages of the pandemic have largely continued with strong demand for bleach, auto-dish and surface cleaning products offset by lower demand for laundry products.
Both the Aerosols and Asia units have experienced strong revenue growth. Total revenues are broadly flat after the first four months of the new financial year and are expected to show modest growth for the first half of the year.
Earnings growth is expected to be weighted to the first half of the year, reflecting weak comparatives in the prior period and improved margins from efficiencies, lower operating costs, as well as lower input costs for certain raw material and packaging items.
While all factories are currently operating as normal and the supply chain for inbound and outbound materials is functioning well, the board's full year view is cautious in light of the potential for future operational challenges resulting from COVID-19, the uncertainty arising from the Brexit process and the unknown impact on consumer demand from renewed lockdowns in the group's principal markets.
The group said: "Our full year outlook on trading, therefore, remains unchanged, with our current expectations for a modest improvement in year‑on‑year profitability."
Interim results will be announced on February 23 2021.