Altrincham businesses vote for another five years of BID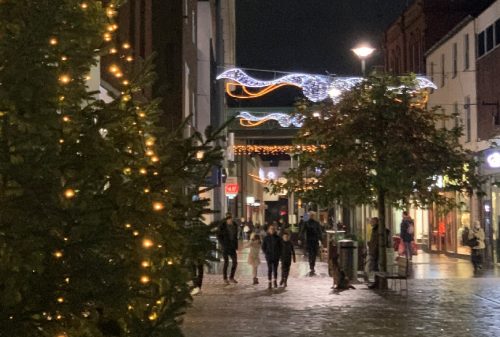 Altrincham's business community vote in favour of the BID for new five-year term
Businesses in Altrincham town centre have voted in favour of renewing Altrincham Unlimited, Altrincham's Business Improvement District (BID), for a further five-year period, from 2021 to 2026.
Of the 197 town centre businesses that voted, 170 voted in favour of the renewal.
BID businesses contribute – dependent on their individual rateable value – generating an income ring-fenced specifically for projects and events which support the businesses in the town centre.
The BID works closely with businesses, local stakeholders and the community to ensure they are creating a cohesive vision for the town.
In the new term, the BID's key objectives will be to:
Represent BID business by influencing and working with key partners
Maintain and sustainably grow visitor numbers with marketing and promotion, and a high-quality year-round programme of events
Improve Altrincham's BID area public spaces so they are vibrant, clean, welcoming, green and safe
Create the right environment to attract new businesses to the town
Improve connectivity between parts of the town centre, giving visitors more reasons to spend time in and use the whole town
Support BID businesses with a range of services to reduce costs and improve customer experience
Cllr James Wright, executive member for housing and regeneration at Trafford Council and Altrincham BID board member, said: "I am delighted that the BID has been voted in for another term and we look forward to continuing to work in partnership to support the high street in these unprecedented and challenging times.
"The BID has a track record of delivering footfall-generating, profile-raising events and projects for the town and ensuring that business voices are heard."
Ewen Miller, Calderpeel Architects managing director and Altrincham BID's voluntary chairman, said: "We are pleased to have been re-elected for another five-year term – thank you to everyone who voted.
"When the BID was initially formed in 2016, no-one could have predicted the first term would be ending with a global pandemic, or that we'd be seeking re-election in the middle of it all.
"A strong business community is needed more than ever now. We will continue to support our BID businesses through this difficult time."