Arena on track for 16,000 socially-distanced guests in December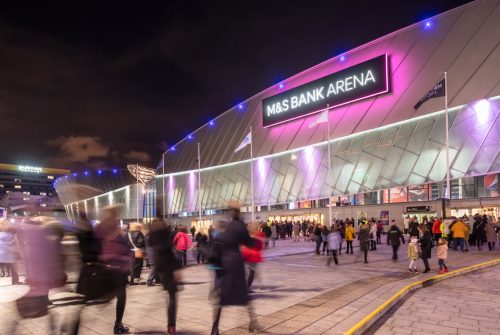 Liverpool's M&S Bank Arena is on track to have welcomed 16,000 people to events in December as it benefits from the city region's tier 2 status.
The venue is believed to be the only major UK arena hosting socially distanced events. Regulations currently allow socially-distanced events for up to 1,000 people for venues in lower tiers.
It has been able to host comedy club evenings, its Jack and the Beanstalk pantomime and three socially distanced concerts.
Kerry Mulloy, director of events and operations at The ACC Liverpool Group, operator of the campus, said: "It has been fantastic to finally be able to open our doors this month and welcome our customers back.
"Over the weekend we welcomed 4,000 visitors and everything has run smoothly. The atmosphere has been extremely positive and visitors are really pleased and grateful to be able to enjoy live entertainment for the first time since March."
The events industry has been under particular strain this year and faces a difficult 2021 because of the lead times required to put on shows and conferences.
The M&S Bank Arena has a schedule of socially-distanced events for early 2021, including Bippo's Circus Spectacular, Judge Jules Live and The Drifters.
Kerry added: "We are working closely with Public Health Liverpool, as well as the local promoters of each show, to ensure these events can take place safely.
"Our exhibition centre is operating as a lateral flow 'Smart' testing centre, the tests take five minutes and the results are sent by SMS within 30 minutes. We would encourage all customers to get tested before attending events."