Finance firm posts a record year for value of deals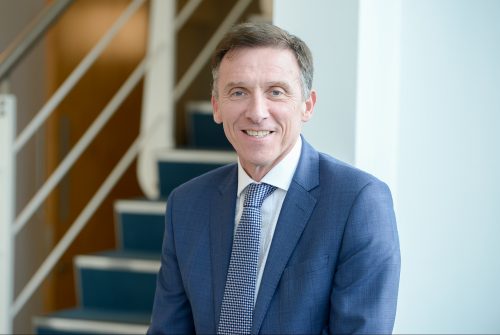 Warrington-based financial advisory firm Dow Schofield Watts has achieved a record year in terms of the value of deals it has advised on, despite the challenges of 2020.
The teams in the North West and Yorkshire completed 54 deals with a total value of £1.27bn during the year.
While the number was lower than the 69 recorded the previous year, the overall value was up by 32% and the highest to date.
James Dow, founding partner and head of the corporate finance team, said deals activity had bounced back at a surprising pace after the initial shock of the first lockdown: "Each crisis is different but from an investment point of view, the pandemic has been much like previous crises including the dot.com crash, the financial crisis and the Brexit vote.
"There are two to three months of initial shock when all 'norms' are reassessed, then business must return to work. The upturn always comes and so it did by the Summer.
"The recovery was significant – winners and losers were quickly identified and investors responded."
He added: "Company valuations have held up, private equity managers are increasingly proactive in building their investee companies through M&A and winners are even more attractive to investors.
"The pace of change initiated by the pandemic shows little sign of abating, which is fuelling a new bubble in technology company pricing. The outlook for the deals market remains strong."
Key deals the firm advised on included the recent £100m merger of Lomond Capital and Linley & Simpson to create a new national lettings and estate agency group, and NVM Private Equity's sale of Agilitas IT Solutions to Perwyn, which was one of the largest mid-market IT deals of the year.
Ed Brentnall, joint head of the transaction services team, said: "Aside from some initial disruption in the first lockdown, nearly all of our deals continued as normal with volumes as strong, if not stronger than before.
"This is a testament to the resilience of sectors such as IT, financial services, medical and professional services, confidence on the part of clients and the remarkable ability of our teams to cope with the swift transition to remote working."
Dow Schofield Watts, which also has offices in Aberdeen and London, is recognised as a top 60 accountancy firm and also operates the Pandea Global M&A network which covers 20 countries, as well as two investment arms – DSW Ventures and PHD Equity Partners.
During the year it made a strategic investment in Camlee Group, the Manchester-based corporate finance boutique, and launched a debt advisory arm led by one of the North's leading banking figures, Phil Tarimo.
The firm, which operates a licensing model allowing professionals to run their own business under its banner, sees potential for further growth.