Bibby Line Group has been 'transformed' following deeper annual losses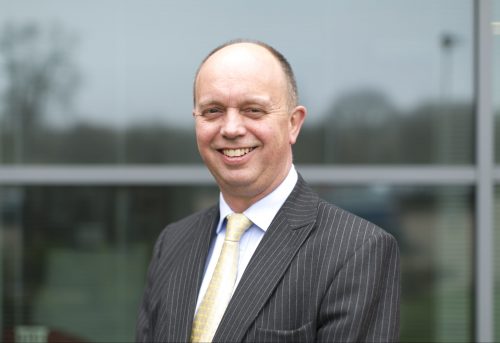 Bibby Line Group said its recent sell-offs have helped transform the Liverpool-based business after it recorded deeper annual losses.
Based in the city's Exchange Flags, the group, which was founded in 1807, has filed its latest accounts at Companies House this week.
They show revenues of £835.413m in the year to December 31, 2019, compared with £821.990m the previous year, which have been restated.
However, pre-tax losses deepened from a restated loss of £26.489m in 2018, to a pre-tax loss of £29.704m for 2019.
Dividend payments have been suspended.
Incoming chairman Sir Michael Bibby described the 2019 results as "poor".
He blamed the increased pre-tax deficit on losses in the financial services (BFS) division, high pension and other central costs, and low utilisation of vessels in the marine arm.
The restatement followed an internal review that revealed "material misstatement of a number of accounting balances within the BFS (and therefore group), financial statements."
This led to an increase in the 2018 pre-tax loss from £15.1m to £26.489m.
Sir Michael added: "In financial services the reduced margin, the expensing of additional development and other costs, combined with losses in the North American business caused a drop in reserves reported in the year. The actions taken, including the sale of the North American business and significant cost savings in early 2020, have put us in a much better position."
Those cost savings included a reorganisation of the financial services division, leading to the closure of its Liverpool office which employed 56 staff. However, since the reporting period, Bibby Financial Services has also been hampered by the amount of government support made available during the coronavirus pandemic.
The Wirral-based Hydromap business, which employed 108 staff, was also put into administration last year. Andrew Stone, KPMG joint administrator, said in July: "The company had come under sustained cash flow pressure for some time, culminating in it embarking on an accelerated sales process to identify potential buyers or investment partners. While a number of expressions of interest were received from both financial investors and trade parties, unfortunately this interest did not materialise into any viable offers."
And last month the group sought to boost its reserves further with a double sale. The distribution business was sold, for an undisclosed sum, to Menzies Distribution, while a few days later the group offloaded its 1,500-strong convenience stores chain Costcutter to Bestway Wholesale, again for an undisclosed sum.
Bibby said the disposals have strengthened the group's liquidity position which will allow time for its financial services division to recover.
Following the filing of the accounts, a group spokesperson said: "There is no doubt that 2019 was a challenging year for Bibby Line Group.
"However, the actions we have taken during 2020, including completing the planned strategic realignment of our portfolio while successfully trading through the pandemic, have improved the group's position significantly.
"We enter 2021 transformed, with a strengthened group balance sheet for future investment, a new group managing director and a portfolio of strong businesses that are well positioned for success in our markets and a return to growth."