Deals activity expected to increase as firms report latest completions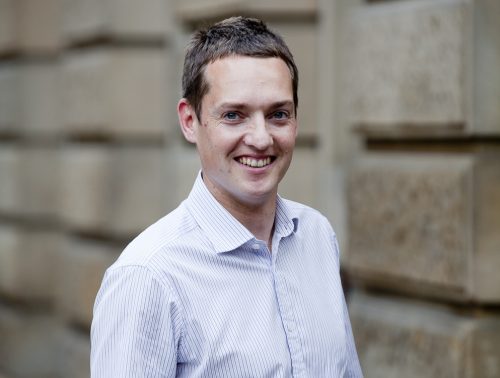 The latest deals in the region indicate an uptick in activity for 2021 after two key players revealed key investments.
BGF has pledged to back even more North West businesses in 2021, after investing in seven businesses in 2020, taking NW investment to £340m, as well as exiting three businesses during the past 12 months. The North West team has now backed more than 40 businesses across the region.
It invested in Cumbrian-based A Wilderness Way (AWW), which provides specialist residential childcare and crisis intervention services. Lead generation technology company ROI received £3m in June to accelerate its UK and European expansion – the business has since made a 4.2m Euro acquisition, which expanded its reach into the financial services sector and grew its geographical footprint into Norway.
BGF also provided further funding for the ongoing expansion of fast-growth nursery group, Kids Planet and Liverpool music publisher, Sentric Music.
New investments also included Alderley Park-based life sciences and diagnostics company, Kinomica, which secured £3.9m investment in December. The funding will support the development of its technology, which could prove integral to new drug treatments. BGF led the deal, with £1.5m invested alongside BGF portfolio business and Kinomica seed investor, BioCity.
Despite the pandemic, Neil Inskip, head of BGF's North West team, said: "BGF was set up to take a long-term view and provide businesses with the support and funding they need to grow at a pace which reflects their individual growth ambitions and circumstances. This means we are able to continue giving the entrepreneurs we've backed the support and flexibility they need to make bold decisions and build towards an exit when the timing is right for the business and when the value of the investment is maximised for all shareholders."
There have also been a number of successful exits within the BGF portfolio. In the North West BGF delivered three strong exits in six months, returning more than £80m from £40m invested. These included its exit from vehicle manufacturer Woodall Nicholson which generated a 2.5x return, and an exit from web hosting company, Miss Group, which delivered an IRR of more than 100% for BGF.
BGF believes the next 12 months will create further prospects for deal activity in the North West, with opportunities likely to arise from entrepreneurs looking to make acquisitions, enter new markets and potentially de-risk some of their own personal investment.
Neil added: "After navigating the challenges of the pandemic we're starting to see entrepreneurs really consider their long-term goals. Some have pushed back their exit timelines and are looking to increase the value of their business with strategic growth opportunities. Other businesses have taken on additional debt as a response to COVID and now want to strengthen their balance sheet to move forward with the ability to invest for growth. We've also seen owners seeking a liquidity event before March's Budget after speculation around potential changes to the Capital Gains Tax."
Meanwhile, the corporate finance team at accountancy and business advisory firm MHA Moore and Smalley has advised on three new corporate deals.
The firm recently revealed it had advised on deals with a value of more than £200m in 2020 and anticipates significant deal activity in the first quarter of 2021.
It has now completed three further transactions for clients, advising Preston-based electrical safety and testing company Lantei on its sale to British Engineering Services Group, The Angel Inn at Bowness-on-Windermere on its sale to The Inn Collection Group, and Tristone Healthcare on its acquisition of Wales-based care business ProCare (Wales).
MHA Moore and Smalley's head of corporate finance, Andrew Feeke, said: "We're delighted for our clients that we've been able to complete these significant transactions. It has been a hugely successful last 12-months for the MHA corporate finance team."
Ian Waddingham, corporate finance senior manager at MHA Moore and Smalley, who led on the Lantei and The Angel Inn transactions, said: "Lantei is an excellent business that has seen significant growth over a number of years and now has some high profile, blue chip clients on its books.
"Meanwhile, we're pleased to have assisted another longstanding client behind the success story of The Angel Inn at Bowness on its sale to The Inn Collection Group."
The acquisition of ProCare, which employs 140 staff across two care homes and a community living service, is the second deal in the past six months for Tristone Healthcare. The investor's strategy is to acquire high quality businesses with strong fundamentals, delivering outstanding care and support to vulnerable people who need it most.
In recent weeks MHA Moore and Smalley has also overseen the sale of Cumbria-based AUK Investments to national petrol forecourt operator Motor Fuel Group, and the management buyout of logistics, transport, and shipping business LTS Global Solutions among others.
In addition, the deal advisory practice at KPMG in the North of England has completed 10 technology transactions in as many weeks as competition to invest in the region's top technology businesses continues apace.
The practice – led by partner Chris Stott – completed the transactions between October and December 2020.
The deals included: LDC and RIBA's sale of NBS to Byggfakta Group, the NorthEdge Capital-backed buyout of Altia-ABM, the sale of Giacom to Digital Wholesale Solutions, the sale of RTL Telematics to AddSecure, Livingbridge's investment in Visualsoft, Hudson Hill Capital's acquisition of InXpress, ELMO Software's acquisitions of Breathe HR and Webexpenses, and the sale of Mitrefinch to Advanced.
Nisha Sharma, director and head of technology M&A at KPMG in the North, said: "The flurry of deal activity at the tail end of 2020 showed that even in the most challenging trading conditions, there are businesses that can really shine through and still attract significant investment."
Claire Elcock, director and technology sector lead for KPMG's transaction services team in the North, said: "As for the wider M&A sector this year, we expect interest in sales processes to continue – not least as owners consider whether moving before any proposed changes to Capital Gains Tax. However, encouragingly, most are looking to onboard smart capital from investors to expedite growth – stealing a march on competitors as the economy recovers."