Chancellor states the economy is likely to get worse before it gets better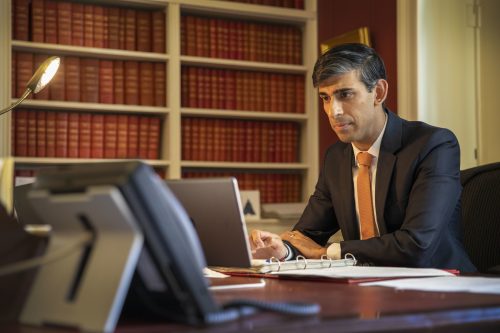 Chancellor Rishi Sunak has said that the economy is likely to get worse before it gets better in his latest address to Parliament.
A week on from the Prime Minister Boris Johnson announcing a third national lockdown for England, the Chancellor has recapped the levels of support that has been provided to date, including those announced last week. He stated that the Government is committed to providing a "bridge for people and businesses until the economy reopens".
To date more than 81,431 people have died within 28 days of a positive Covid-19 test and there have been 3,072,349 cases. With both figures having risen sharply – yesterday there were 563 deaths and 54,940 new cases reported.
In his address Sunak explained that the ongoing pandemic had "caused significant harm" to the economy, resulting in the largest fall in the UK's output in 300 years and over 800,000 people losing their jobs since February 2020.
However, he said: "While the vaccine provides hope. The economy is going to get worse before it gets better. Many people are losing their jobs, businesses are struggling, our public finances have been badly damaged and will need repair, the road ahead will be tough."
Adding that he was confident that with the "comprehensive support that government is providing", and the "determination enterprise and resilience of the British people" that the country will get through this crisis.