People: Freshfield; Assura; Liverpool Chamber; Farleys Solicitors; Fluid Commerce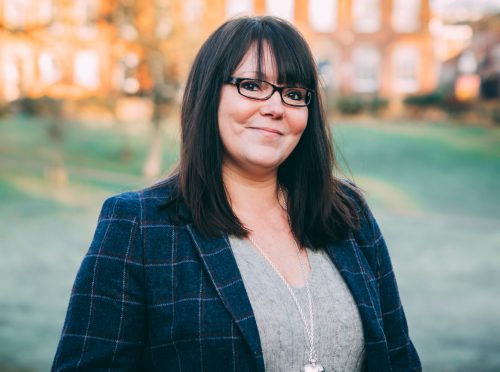 North West PR and marketing communications firm, Freshfield, has recruited experienced professional, Sally French, as finance and workplace manager.
Sally joins Freshfield having spent 23 years at accountancy and business advisory firm, MHA Moore and Smalley, where she occupied a range of finance,credit control and accounting roles.
During her time at MHA Moore and Smalley Sally, who lives in Preston, was also part of the firm's corporate social responsibility committee, and staff social club.
Sally will work as part of Freshfield's operations management team overseeing finance, people and training and workplace management while leading the firm's social value and fundraising efforts.
She said: "Freshfield has an excellent reputation for looking after its clients and staff and helping the community, which makes it a great choice for somewhere to work, and to be part of a great team.
"Feeling like you are part of a team motivates me and I see Freshfield and its community as a close family committed to helping each other. I'm looking forward to contributing to its future and growing with the firm."
Simon Turner, Freshfield chief executive, said: "Having spent over 20 years as part of a hugely successful professional services firm, Sally is a strong addition to the team who brings with her a number of core skills and experiences.
"In addition to her honed, modern finance skills, Sally has a clear passion for people and helping others. These attributes are important in helping us in with our goal to be an award-winning place to work, while helping our communities."
With offices in Winckley Square, Preston, and Spinningfields in Manchester, Freshfield is a full-service PR and marketing communications firm employing 17 people.
::
Property firm Assura is driving forward its commitment to net zero carbon healthcare buildings for the NHS by promoting existing development lead Simon Gould to the new role of head of sustainability and innovation.
Gould, who has been with the Warrington-based primary care premises specialist for 14 years, takes on the new role to spearhead delivery of Assura's goal to deliver only primary care buildings which are net zero for both construction and operation by March 2026.
During his time at Assura, to date, Simon has grown the company's in-house development operation to historic levels – there are currently 15 schemes to serve 183,000 patients live on site, which add new capacity to local NHS and health systems, and a £60m pipeline of 13 further schemes which are set to be on site within 12 months.
Simon has championed the company's commitment to achieving BREEAM 'Very Good' and 'Excellent' certification on all new-build schemes, as well as our energy and environmental innovation for GP practice buildings. This includes, for example, the ultra-low carbon design of West Gorton Primary Care Centre in Greater Manchester.
He said: "Sustainability is at the very heart of our strategy and efforts to support the NHS's commitment to become the world's first net carbon zero health system. Our sustainability focus ranges from delivering the first net zero carbon primary care centre for both construction and operation – years before the national target – to delivering an EPC rating of B or better across our buildings, and making renewable energy sourcing the norm, as well as developing our sustainable supply chain."
Assura's sustainability goals form part of its Six by Six strategy, launched last year, which aims to see six million people benefiting from improvements to and through its buildings by March 2026, through a series of pledges to maximise its contribution to society and minimise its impact on the environment.
Assura CEO, Jonathan Murphy, said: "To deliver on our ambitious aim to be the UK's leading listed property developer for social impact, we will need really focused leadership. As such, I'm pleased to have Simon now bringing together all our hard work on sustainability and ultimately making sure that we reach our full potential, making a real difference to the NHS and our environment."
::
Liverpool Chamber has welcomed experienced business growth and membership manager, Tom Woolley, and membership executive, Jordan Rhoda, to the organisation.
Previous roles include capital campaigns manager for Eureka, head of business support at Downtown In Business and corporate partnerships, contracts and commissioning manager at Everton in the Community.
Tom has more than 12 year's experience working across a host of managerial roles in the Liverpool City Region.
Joining Tom at Liverpool Chamber is Jordan who has already forged an illustrious name for himself, having won the Young Person of the Year accolade at the 2020 LCR Tourism Awards. The University of Liverpool graduate has also previously worked across the concierge team, city stars coordination and information centre at Liverpool One.
Tom's role at the chamber will be to maintain external stakeholder relationships and attract new members to join the chamber's burgeoning portfolio as well as to deliver public programmes, and explore further partnerships.
Furthermore, Jordan's membership executive title will see him work as an effective communicator both internally and externally, as well as nurturing relationships with chamber members to help them achieve their goals and activating their membership.
Paul Cherpeau, Liverpool Chamber chief executive, said: "We understand the pressures facing our membership dealing with an ever-changing landscape during this challenging time and we are changing our approach and offer to reflect that.
"We really wanted to focus on the needs of our members. Tom and Jordan collectively bring with them an abundance of experience and a high standard of customer excellence and I am looking forward to them hitting the ground running, to provide chamber members with a range of incredible support that we are trusted and well known for."
Tom Woolley said: "I have always admired Liverpool Chamber and the reputation they have in the city region speaks for itself. I'm extremely excited to start my journey at the company and with an amended membership structure reflecting economic circumstances coming in quarter one and new members coming on board, this was the perfect move for me."
::
Law firm Farleys Solicitors has kicked off 2021 with a boost to the firm's business legal services offering, with three new additions to the team following significant and continued growth in the firm's commercial client portfolio.
Richard Bell joins the firm's Manchester office, bringing 11 years' experience of a wide range of corporate law matters including business sales, acquisitions and mergers, together with corporate restructures and advice on the finance and ownership of businesses. He acts for clients across the SME market, in particular owner-managed and family businesses and also has a strong client base within the healthcare sector.
Commercial property specialist Olivia Hepworth joined Farleys' Preston office in late 2020, adding to the firm's already strong property offering, advising landlords, tenants and private individuals on commercial property matters including acquisitions and disposals of property, leases and development work.
Finally, Anas Shah is the latest addition to Farleys' fast growing insolvency and business recovery practice. He will also be based out of the firm's Preston office, working with the team as it continues to advise businesses, individuals and insolvency industry professionals as the market continues to adapt to the impact of the pandemic.
Partner Ian Liddle said: "We are delighted to welcome Richard, Olivia and Anas to the team. These appointments reflect the increasing demand we're seeing from our commercial clients across the region, particularly as some navigate and overcome the challenges brought by the coronavirus pandemic.
"Our people are central to our continued success as a firm. Not only do we hire the best talent to boost the skills of our established teams, but we recruit solicitors who know how to provide the highest levels of service that our clients expect.
"Richard, Olivia and Anas will allow us to further develop our offering to existing and new clients, whilst continuing to provide comprehensive and commercial advice to a wide range of businesses and sectors."
::
Ecommerce agency Fluid Commerce has appointed Liz Walmsley as head of marketing, a new role created to support the company's plans for 2021.
Liz will be helping the Manchester-based agency to increase its roster of clients in targeted retail sectors and achieve its target of £1.9m turnover in 2021, representing a 52% growth on the 2020 results.
Adam Hindle, managing director of Fluid Commerce, which has its headquarters in Hilton Street, said: "We're moving into 2021 in a healthy position having won a clutch of new clients in IT, home security and kitchenware at the end of 2020.
"That's why we are excited to be pushing ahead with our growth plans to achieve £1.85m turnover this year, and Liz's appointment is key to that. She will help us to target the sectors where we have specialist expertise and a track record of delivering excellent results."
Liz said: "Last year Fluid saw a 15% increase in new client wins, largely from businesses needing support to grow their online stores due to COVID-19-related high street closures. The agency is strong and growing, but there's so much potential to take it to the next level. I can't wait to work in partnership with Adam and the rest of the management team to achieve our ambitious goals for the year ahead."
Liz joins from digital marketing agency I-COM, where she was previously marketing manager and a brand marketing strategist.
Adam added: "It's been a turbulent 12 months for retailers and we feel very lucky to be operating in a sector that's thriving. The ecommerce sector has been growing quickly for the last few years, however the COVID-19 pandemic is definitely accelerating that growth as more consumers are pushed towards online shopping."