Logistics group sets £200m turnover target as market surges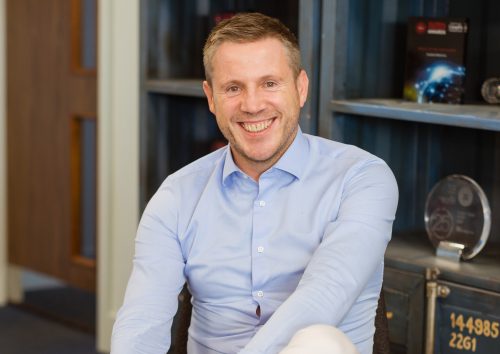 Manchester-based logistics giant Cardinal Maritime is planning to become a £200m business in the next 12 months.
The company, which will report £143m turnover for 2020, expects to reach its target through organic growth and acquisitions in an "unprecedented" market.
Chief executive Brian Hay said that while the coronavirus pandemic continues to disrupt the natural rhythms of global container freight, he expects demand for consumer products to drive the industry forward.
He said: "In the 22 years I have spent at Cardinal, I have never known the market like this – it's unprecedented. The ships are full, and freight rates are high, not just because of demand, but also the fact that equipment has been displaced as a result of COVID-19.
"Cardinal is busy, some of our competitors are busy, and a lot of our clients are having the best years they have ever had. We don't see that in the press, because there are understandably some tragic examples of people losing their businesses, but it's not the whole story."
According to figures from the ONS (Office for National Statistics), online retail as a percentage of total spending in the sector grew to more than 30% in May 2020, and has remained above its previous highs.
In the second quarter of the year, ONS data also indicates that the UK bought more goods from China than ever before, with inbound trade valued at £11bn.
Hay is also planning to launch what he calls Project 200 to galvanise the group's 400-strong team behind the £200m vision.
"A couple of years ago, when we were trying to become a £100m business, I was speaking to entrepreneur James Timpson," he said.
"James advised me that we needed a project, something to help people focus on the goal we were going for. That's when Project 100 was born, and it really worked.
"We're going to do the same again, and people will be rewarded for their achievements that help us get there. It's a nice way of communicating that the business is focused on growth and that there are opportunities for all of us.
"For mid-sized businesses, with a rich sense of culture, I think we continue to perform very well."
Cardinal Maritime has 21 offices around the world and is close to agreeing a deal that will see the brand expand into Australia and New Zealand, adding a further five offices to the list.
At the end of 2020, Far Logistics, which is part-owned by the group, also announced a deal to buy Candour Logistics in Warrington.
Cardinal Maritime is working towards becoming carbon neutral, with the support of Planet Mark, and is accredited as a Living Wage employer.