Build-to-rent specialist returns with new housing initiative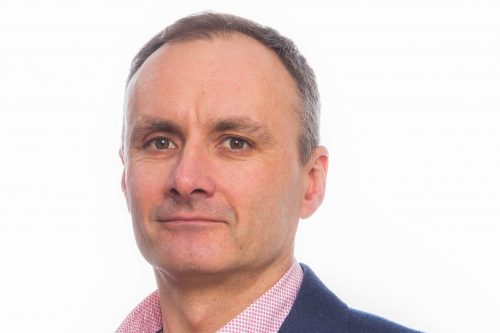 Renowned property expert David Smith-Milne has revealed his latest venture.
The man behind the Manchester-based build-to-rent vehicle Placefirst has established Place Capital Group, which aims to transform the UK's ageing housing estates.
Working with the UK's largest local authorities and housing associations, Smith-Milne's new venture will act as a strategic development partner, transforming housing estates and delivering more quality affordable homes and imaginative place making.
Smith-Milne led Placefirst since its inception in 2009. He was well known for a portfolio of major award-winning housing-led regeneration schemes, including the Welsh Streets in Liverpool.
But in January last year stepped down after selling a substantial amount of his stock in the company to private equity backer ESO Capital.
As chief executive, he will be growing Place Capital Group quickly through a buy-and-build business strategy, bringing together expertise in place making, award-winning design, as well as branding and communications.
Working with former Placefirst chair, Peter Martin, now chair of Place Capital Group, and pooling their own financial resources, the two aim to announce their first acquisitions in the first quarter of 2021, with detailed discussions already taking place with a number of high quality businesses.
Place Capital Group also plans to announce its first strategic development partnership next month, which will include work on one of the North West's highest profile housing estates.
Smith-Milne said: "There are over 500 former council estates in the UK. In most cases these are well managed by quality landlords, but the opportunity for these estates to contribute to the supply of more, and better quality, sustainable housing is often overlooked.
"Through careful place making, sensitive remodelling and new masterplans, these housing estates can be transformed and densified to deliver significant numbers of new and innovative affordable homes."
He added: "Place Capital Group builds on all of my and Peter's experience of tackling forgotten places.
"We have been at the sharp end of delivering some of the most challenging regeneration projects in the North of England, having transformed well over 1,000 empty homes into award-winning neighbourhoods, before selling Placefirst last year.
"As the UK slowly emerges from the pandemic, the supply of more and better quality affordable housing remains a key national priority. Place Capital Group will be applying its expertise through strategic development partnering contracts with local authorities and the UK's largest housing associations to deliver bigger, better and even more ambitious regeneration projects."
Place Capital Group's core focus will be on transforming large scale housing estates into modern, low carbon, and sociable places to live for those who rely on lower income housing.
The group's business model involves creating commercially viable solutions to the challenges faced by large scale housing estates and their owners and landlords.
The group will work with clients across the life cycle of a development – from initial feasibility studies to set the vision for change, through to longer term, risk-shared development from the management of the transformation.
Smith-Milne said: "Many of our largest housing estates were originally conceived with strong, utopian visions that had social values at their core.
"Some of the world's most respected architects of their time were used to plan these neighbourhoods to provide homes for heroes returning from war, to provide cultural and spiritual enlightenment and healthy communities away from the city.
"These design principles have, sadly, been lost and the language of management is now about 'decent homes' and compliance.
"Place Capital Group will be using real innovation and a design-led approach that, whilst founded on the solid principles of the original garden village movement, will be modernised to account for new technologies, better use of data and radical approaches to tackling climate change and fuel poverty."
He said the new entity will also be materially enhancing the commercial value of these estates through densification of the housing stock where possible and ensuring that the housing product on offer is fit to the changing needs of the end user, especially an ageing demographic.
Smith-Milne added: "This vision is totally of its time. As we emerge from the pandemic and begin to grapple with its economic and social costs, we urgently need innovation."
He said the aim is to help create a huge supply of new homes in areas where people did not think development was possible, on land that public bodies already own: "We are about to start a radical rethink of how new homes can be delivered in an era of need."
Joining Smith-Milne and Martin will be a high calibre board of experts in place-led development, with details to be announced shortly.