Airbus welcomes new customer as production starts to increase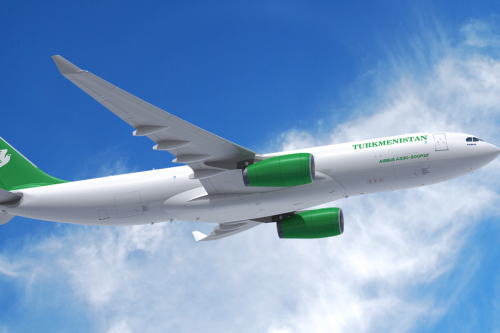 Aeroplane maker Airbus has welcomed Turkmenistan Airlines as a new customer, and has revealed an increase in production rates throughout the year.
The manufacturer, which employs almost 6,000 staff at its wing-making plant in Broughton, near Chester, has been badly hit by falling orders after the pandemic led to border closures and travel bans across world markets.
Turkmenistan Airlines has placed an order for two A330-200 passenger-to-freighter (P2F) converted aircraft.
The order marks the first time an Airbus aircraft is sold in Turkmenistan. The A330-200P2F will enable the airline to further develop and boost its international cargo route network.
The deliveries of the aircraft are planned in 2022, making Turkmenistan Airlines the first operator of this type in Central Asia.
Airbus also announced it is updating its production rate planning for its A320 family aircraft in response to the market environment.
The new average production rates for the A320 family will now lead to a gradual increase in production from the current rate of 40 per month to 43 in the third quarter, and 45 in quarter four 2021.
This latest production plan represents a slower ramp up than the previously anticipated 47 aircraft per month from July.
The A220 monthly production rate will increase from four to five aircraft per month from the end of the first quarter this year as previously foreseen.
Widebody production is expected to remain stable at current levels, with monthly production rates of around five and two for the A350 and A330, respectively. This decision postpones a potential rate increase for the A350 to a later stage.
Airbus said it continues to monitor the market closely. It expects the commercial aircraft market to return to pre-COVID levels by 2023 to 2025.
The Broughton plant makes wings for all Airbus passenger aircraft.