US giant swoops for 25% stake in NW property group Langtree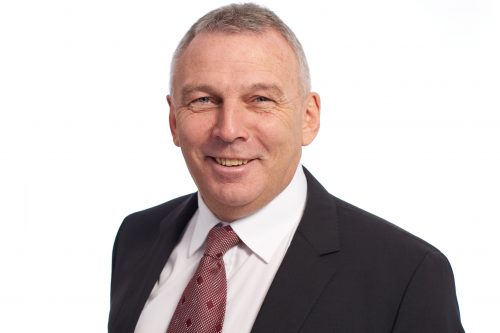 US asset management business PGIM Real Estate has acquired a 25% stake in property development and management firm Langtree, on behalf of an investment strategy, in an undisclosed multimillion-pound deal.
PGIM Real Estate is the real estate investment business of PGIM, the $1.4 trillion global investment management businesses of US-based Prudential Financial, Inc.
The investment will build on Warrington-based Langtree's strong growth since its foundation five years ago and provide it with the financial resources to boost its activities.
Langtree, which employs 40 staff, is behind schemes such as Wire Regeneration, a major mixed-use town centre redevelopment of Warrington's Southern gateway and the science and technology park, SciTech Daresbury, also in Cheshire.
It also delivered the state-of-the-art new stadium for St Helens Rugby League Football Club. Other schemes include 40 Spring Gardens in Manchester city centre.
Langtree currently has, either directly or through its partnerships, a significant development pipeline including Project Violet, the latest speculative office phase at the international science campus Sci-Tech Daresbury, and Hollinwood Junction, a strategic mixed-use development, in partnership with Oldham Council on junction 22 of the M60.
It now owns and manages a substantial property portfolio of 50 sites across the North West, Midlands and Yorkshire totaling 2.3 million sq ft, with some 450 tenants, managing property for clients such as Warrington Borough Council, Halton Borough Council and the Government's Science & Technology Facilities Council.
Charles Crowe, head of UK transactions at PGIM Real Estate, said: "We have worked with the Langtree team for more than 10 years on numerous ventures. They already manage over £400m of investment and development assets on our behalf and so taking an equity share in the development business was a natural next step.
"Langtree has a strong management team with a wide range of expertise and together with the strengths that we can bring to the business, we are excited about the future and keen to start exploring new opportunities."
John Downes, Langtree's chief executive and its majority shareholder, said: "We are delighted to have secured this equity investment into the business.
"PGIM Real Estate has tremendous strength in depth and a wealth of experience supporting joint ventures, which is a key aspect of our business.
"Their investment is a real show of confidence in what we are doing and gives Langtree a tremendous platform to grow, with new opportunities now being a real target."
Langtree's model includes a number of third-party management contracts comprising industrial, office and residential for clients that include PGIM Real Estate.
PGIM Real Estate currently has $182.5bn in gross assets under management and administration.