Supreme shares begin trading on AIM platform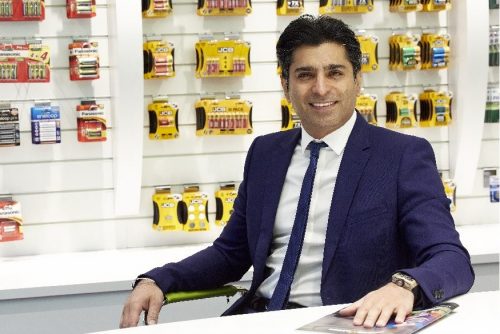 Stretford-based battery and vaping specialist, Supreme, saw its shares trading on the Alternative Investment Market today (February 1), with the company's valuation rising sharply in early deals.
Supreme announced its flotation last week when it raised £67.5m in a fundraising exercise.
The fundraising, which was comfortably oversubscribed, involved the issue of 5,597,015 new, and the sale of 44,776,120 shares of 10p each at 134p per share with institutional investors.
At the placing price, the company's market capitalisation was approximately £156m with a free float of 43.2%.
Supreme's stock began trading today and in early deals this morning the company's share price reached 150p per share at one point, valuing Supreme at approximately £175m, before dropping back to the mid 140s per share in late morning deals.
Supreme supplies products across five key categories – batteries, lighting, vaping, sports nutrition and wellness – and branded household consumer goods.
The company's capabilities span from product development and manufacturing through to its extensive retail distribution network and direct to consumer capabilities.
The group has a consistent track record of sales and profit growth, coupled with strong cash generation and is exposed to growing underlying markets with high repeat and non-discretionary customers.
Chief executive Sandy Chadha, who once handed over the key of his Bentley after losing a bet, said: "To have received such significant interest from investors is a real endorsement of our business model, the Supreme team, and our strategy.
"We are delighted to be listing on AIM and look forward to benefiting from the advantages that our listing will bring, as we execute on our exciting growth trajectory with the support of our new investors."
Just after 11am today the company's shares were priced at 145p per share.
However, by close of trading, they had rallied once more and had reached 150p per share again.