North West Business Briefs: Change Please; Clearview Home Improvements; Young, Bright and Grey; Whysup; Sale Sharks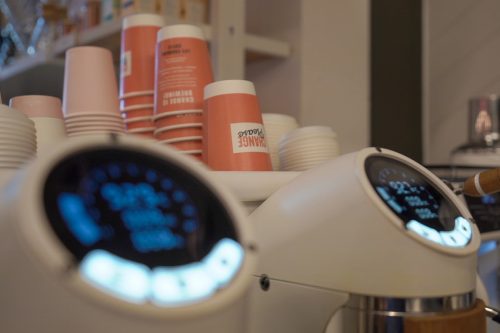 X

Register for free to receive latest news stories direct to your inbox
Register
A London-based premium coffee company and social enterprise is opening a new operation at Landmark, the office development in Manchester's St Peter's Square.
Barings Real Estate, in partnership with Flexible workspace group Hana, have signed Change Please to operate the coffee and pastry bar within Landmark. Award-winning Change Please supports people out of homelessness by providing training and employment as baristas along with support with housing, finances and therapy.
Barings recently signed a management agreement with Hana to design, build and operate the 32,000 sq ft of flexible space at Landmark. Hana at St Peter's Square is scheduled to open in mid-2021.
Continuing a long-standing and supportive relationship with Change Please, Barings has let the ground floor for the social enterprise to operate the coffee and pastry bar within Hana's space. Change Please is now due to open at Landmark this Summer.
Cemal Ezel, Change Please chief executive, said: "Opening our first location outside of London is an opportunity that fills us with huge excitement.
"We have been targeting Manchester for a number of years, and partnering with Barings and Hana to launch our first regional training hub will position Change Please in the city, and allows us to focus on ensuring individuals have a pathway to exit homelessness, and re-enter society – all through serving a very good cup of coffee."
::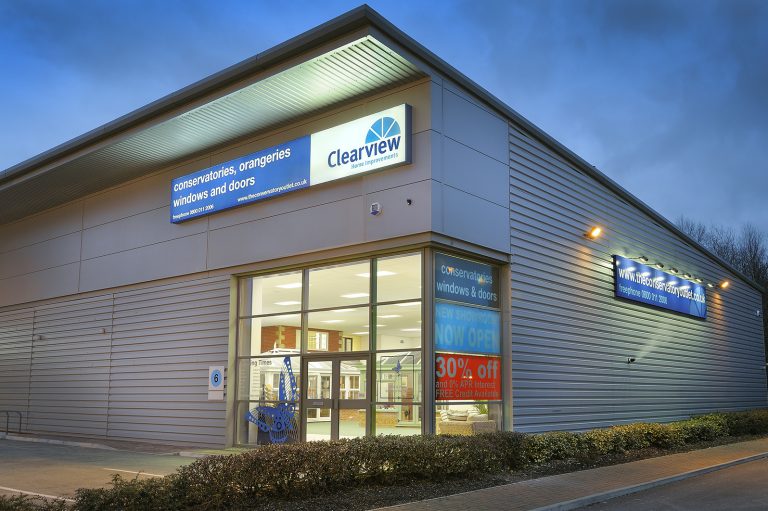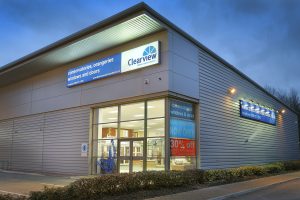 Preston-based retail installation business Clearview Home Improvements has recorded its best ever seven-month period, with sales rocketing past £15m between June and December.
The firm tapped into major spikes in demand for contemporary extensions, conservatories, orangeries, windows and doors to hit a 67% increase over the same period in 2019 – success that was driven by a proactive sales and marketing campaign and virtual sales appointments.
The company, which is part of the Conservatory Outlet Group, also saw two members of its sales team enjoy record-breaking figures in 2020, with both registering more than £2m of annual sales.
Sales director Gary Oakes said: "It's without a doubt the most successful period I've experienced since joining Clearview in 2011. Nobody knew how the market was going to react after the first lockdown was announced. Our team spotted the change in consumer attitudes to spending more on home improvements during lockdown and were quick to maintain a proactive, multi-channel marketing approach that focused on generating virtual sales appointments with customers from across the region."
Greg Kane, CEO of Conservatory Outlet Group, said: "The last 12 months have certainly been challenging, but the hard work of everyone from across the business has ensured the Clearview brand has come out the other side stronger than ever."
::
James Summerscales and Viv Griffiths have teamed up to launch Young, Bright & Grey, a new brand and content agency based in Manchester.
The pair, who have worked at agencies such as Cube3, One Brand Magic, DDB and RT Brand, decided to start the agency after identifying a change in client/agency relationships that is more fitting with a smaller, boutique approach.
James said: "We are building something exciting here in the North West, working with clients that value creativity and really want to make a mark in their industries. Both Viv and I have been fortunate enough to work with some amazing clients over the years, and it is the experience of the good and the bad that has allowed us to create something we believe can support like minded clients."
The agency has already secured a range of clients including Yellodoor, The Healthy Dog Co, First Responders, My Global Walkabout, and Moth Prevention UK.
Viv said: "We got bored of the standard agency model. This is an opportunity for us to reinvent the idea of an agency in a way that best works for us and our clients. We are about great work, culture and fit. We have to be rebellious and say creativity will come before profit as that ethos has long been forgotten about in many respects."
::
A new service has been launched to help workers improve their mental wellbeing during lockdown and beyond.
Bolton-based Whysup has created Wellbeing with Whysup as an addition to the services it started three years ago to help anyone with their mental health, addictions and wellbeing. Since the organisation began, it has worked with more than 40,000 people across education, business and sporting environments throughout the region in face-to-face sessions.
However, directors Mark Murray and Liam McBride realised that the pandemic not only meant a further impact on mental health and wellbeing, but also that their organisation had to look at a different way to connect with clients. So now, using their own lived experiences and those of other speakers, they offer companies a monthly wellbeing podcast which can be sent to every team member remotely, along with references for the person watching to explore the content and implement in their own life.
Liam said: "Working environments have changed and teams are now working differently – often from home. As a result, interaction between them has been impacted. A person's professional performance is dramatically affected by what is happening outside their working hours and what they are experiencing personally."
Mark added: "Businesses and organisations need to 'do something' to promote good wellbeing, to encourage open discussion and offer support. Wellbeing with Whysup does this and can be sent out to teams or individuals working from home. It also builds on our established successful relationship with many local and regional businesses."
::
Sale Sharks Rugby Club has announced a new partnership with The Turmeric Co – the nutrition brand set up by Wales and West Bromwich Albion footballer Thomas Hal Robson-Kanu.
The Premiership Rugby side has agreed terms with the brand on a deal that will see its products supplied to all first team and academy players throughout the season.
The Turmeric Co already has commercial deals in place with other top flight clubs including Leicester Tigers and has worked closely with England Rugby in the past as part of its drive to boost brand awareness across the UK.
Thomas Hal Robson-Kanu said: "Sale Sharks is a club with a number of world class players within its ranks and we are incredibly excited about this new partnership. Our shots, made from raw turmeric root, provide fantastic natural support for elite athletes – improving general health, boosting energy levels and helping to speed up recovery. As a current professional athlete, I understand first hand the difference that nutrition can make in enhancing athletic performance."
Phil Sharma-Woodland, head of nutrition at Sale Sharks, said: "Nutrition and diet are vital areas of focus for us at the club and we are constantly looking at ways to improve individual player and collective team performances. The benefits of turmeric have been backed up by many studies and it's a spice we already incorporate into the players' nutrition plans, but the drink-based products offer a convenient way for them to boost their intake much more quickly."