North West is the ideal breeding ground for unicorns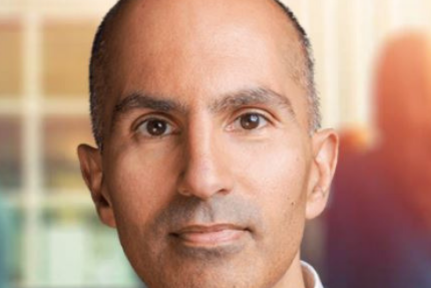 The North West has been hailed as the perfect breeding ground for tech start-ups, scale-ups and unicorns.
This is due to its world class tech talent, entrepreneurial spirit, feeder universities, dedicated support services, increasing number of local angels and inward investment.
This is according to a new report from London Tech Week and UK Tech Cluster Group and part of the brand new '12 Clusters of Tech' initiative, which is definitively mapping UK tech in its entirety for the very first time. The North West report is the fifth in the series of 12.
Suzy Pallett, London Tech Week Festival Director, said: "The UK is home to 35% of Europe's unicorns and, over the last four years has created more unicorns than Germany, France, Sweden and the Netherlands.
"Of the 14 digital tech unicorns created in the UK, six of these (43%) are located in the North West, including THG (The Hut Group), The Very Group, Radius Payment Solutions, AO.com, AutoTrader and Boohoo.
"The North West has a long history of pioneering technologies, from being at the forefront of the industrial revolution, to its key role in the early days of computing. And in the 21st century, the region is forging new paths, with a focus on modern specialities – HealthTech, e-commerce and FinTech.
"Already home to six digital tech unicorns and attracting inward investment from far and wide, the North West is, unsurprisingly, showing no signs of slowing down."
Matthew Moulding, THG founder, chairman and CEO, said: "THG is proud to be a North West business. We are committed to contributing to the region's economic success as a major tech hub and will do this through major direct investment into local operations, and by investing in local people."
At the other end of the scale, the region is home to a thriving tech start-up community and is successfully nurturing fledgling businesses to scale.
Manchester-based AccessPay, which provides a secure digital connection to more than 16,000 banks and payment schemes worldwide, is one such scale up success story.
AccessPay CEO, Anish Kapoor, said: "The North West is a hive of tech innovation and we are proud to belong to this regional ecosystem. Our very existence shows future talent that you don't need to move to London to forge a successful career in FinTech. It's possible right here."
According to a recent survey, Manchester is second only to London as a destination for tech workers – 15% against 18%. The North West benefits greatly from the geographical spread of universities producing talented graduates that are feeding into the local tech sector.
And, now that we are a nation of remote workers, location is no longer seen as a barrier to securing and retaining the best talent.
Suzy Pallett said: "The North West's increasing confidence as a technology hotspot is also reflected in growing investment activity.
"According to Beauhurst, there were 389 announced and 502 unannounced tech investment deals in Greater Manchester alone between 2011 and 2020.
"While a few regionally focused investors once dominated dealflow, an increasing number of venture capital firms and angels with relevant domain expertise are now active in the area. And North West companies seem increasingly successful at engaging with investors in London, the USA, and beyond."