Night time economy's desperate plea for government help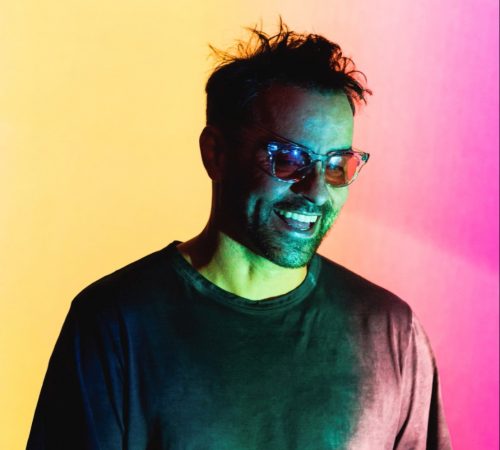 Leading figures from the North West's night time economy have added their voice to calls for the Government to help it survive.
The Night Time Industries Association warns that without urgent action, 2021 will see the 'extinction' of nightclubs, with more than 80% not expected to last past the end of this month.
Nightclubs and late night venues have been closed since March, with many suggesting they will not survive past the end of February.
As nightclubs and late night venues remain shut due to Government restrictions, Michael Kill, CEO of the Night Time Industries Association (NTIA), points to several factors that will cause many to go out of business in the absence of Government support:
A lack of appropriate financial support for the sector from the Government
Proposed changes to planning laws that would allow landlords to convert venues into housing
Inability for venues to access finance from financial institutions
Lack of a transparent exit strategy for re-opening of the sector in line with the Government vaccination rollout
A recent survey of more than 100 nightclubs has shown that 88% have more than two months of rent arrears, with 50% with more than three months, while 81% will not survive past February without further support from the Government.
Also, 86% have made redundancies, with more than 65% making in excess of 60% of the workforce redundant before the end of 2020. Furthermore, 43% of nightclubs surveyed had not received any grant support from government. The average rateable value for a nightclubs and late venue is £105,986.
Michael Kill said: "We are on the cusp of losing a cultural institution, the Government has ignored the sector and failed to recognise its economic and cultural value."
"We are a world leader in electronic music and clubs – and have been a breeding ground for contemporary music talent, events and dj's for decades. Nightclubs have made a huge contribution to our culture sector and are renowned globally.
"Throughout this pandemic and the restrictive measures levied against the sector, it is clear that these businesses are being systematically eradicated from society. As they continue to be excluded from the narrative of press announcements and planning, and through misconceptions and misguided understanding of the sector from age-old stereotyping, the sector has been given little or no opportunity to re engage even with very clear ability to open spaces safely."
He added: "The Government needs to support nightclubs and late night venues with a robust financial package which is tailored to support businesses that have been closed since March and a roadmap giving a clear indication of the timelines for re-opening against the backdrop of the vaccination rollout, to give hope to many who are overburdened with debt."
Iconic Manchester musician and DJ, Graeme Park, said: "It is highly frustrating and disappointing that the Government continue to ignore and dismiss the valuable contribution that nightclubs have on society and the economy.
"The cultural significance of this vibrant and varied sector has given employment to many for decades and now faces an uncertain future. We need the Government to enter into meaningful discussion to help support a sector that is recognised around the world for its creativity before it's too late."
And Liverpool DJ Yousef, who is behind Circus events and Circus Recordings, said: "Circus has been the heartbeat for quality house & techno and broader electronic music in Liverpool and beyond for 18 years. Its impact culturally can't be underestimated, consistently pushing the boundaries of how a line-up and club experience should be, booking every major artist in electronic music, and developing many artists from their first gigs to a global presence, all with completely welcoming ethos.
"Circus' impact to the local economy is significant. Circus' last event employed over 150+ people with over 3,000 people attending, with taxis, bars, hotels, clothes shops, restaurants all hugely benefiting from the surrounding eco system."
"Furthermore much of the student population cites Circus as an additional reason to study in Liverpool. This has all completely stopped.
"The audience is ready to go, the artists are ready to go, and Circus is ready to open and welcome. For now, after a generation of efforts, we are living in a very precarious state of limbo."