Planning officers energised by waterfront power scheme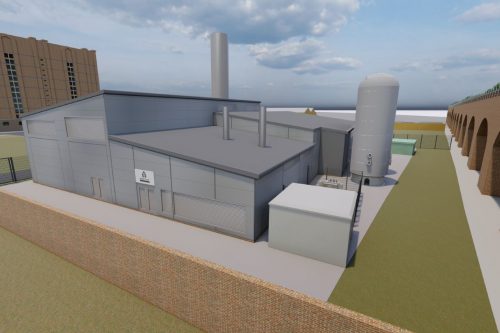 Plans to build an energy centre on Liverpool's waterfront have been recommended by city council planning officers.
The proposed development will use water source heat pumps and thermal stores to power Peel L&P's Mersey Heat district heat network, producing low carbon heat and hot water, for nearby houses and businesses within the Liverpool Waters and Ten Streets area.
The location of the energy centre is close to the Leeds-Liverpool Canal and the main Northern Line rail link connecting Southport with Liverpool city centre, and Hunts Cross to the south.
Peel L&P Energy submitted plans to develop the scheme last November. The next council planning committee, on February 16, will consider the scheme, with a recommendation by officers to approve.
The facility, between Great Howard Street and Sherwood Street, is expected to save around 4,200 tonnes of carbon per year.
Planners say: "It has been demonstrated through the application that the processes involved can be accommodated without harm to the environment, heritage assets, or to the amenity of residents.
"It has demonstrated that it will not prejudice the future development for the remainder of the site, and adequate controls are in place to ensure there will not be a detrimental impact on the railway through Network Rail asset protection.
"Conditions are imposed to ensure that there is adequate protection for the canal infrastructure and heritage assets, and to control and mitigate environmental impacts during construction and operation."
The first phase of Mersey Heat will provide heat for up to 9,000 homes and 4m sq ft of commercial space at Peel L&P's Liverpool Waters development, with connections to buildings at the nearby Stanley Dock in the pipeline.
The project is part-funded by the Merseyside Pension Fund.