Developer set to break ground on former Belle Vue Stadium site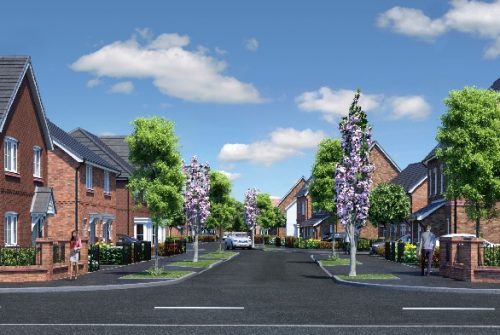 Housebuilder Countryside is due to start construction on a collection of one-, two-, three- and four-bedroom homes on the site of the former Belle Vue Greyhound Stadium in East Manchester.
The building work follows planning permission being issued in November 2020 for the creation of 80 apartments and 167 houses, which includes 130 affordable homes through Great Places Housing Group.
Countryside has worked to devise a highly considered and sympathetic scheme that not only provides a viable alternative use for the site, but also provides much needed affordable homes for local people.
All homes at Belle Vue Place have been designed in accordance with the National Described Space Standards, creating a range of new house types that are spacious and maximise natural light.
Countryside has acquired the site from Crown Oil Pension Fund for an undisclosed sum.
Gordon Innes, managing director, partnerships Manchester and Cheshire East, Countryside, said: "We are pleased to be in a position to start regenerating this important site and deliver much needed affordable housing in East Manchester.
"Offering a mixed tenure development through our partnership with Great Places is an essential part of fulfilling the appetite for local housing and also provides the fabric for a vibrant and diverse new community.
"We have been working on this project for a number of years and what continues to be evident is the role the stadium has played throughout the years for people near and far.
"The new development will recognise the heritage of the site and pay homage to its iconic status and this is reflected in its official name, Belle Vue Place."
Helen Spencer, director of development at Great Places, said: "The site will provide 130 much needed affordable homes in an area of Greater Manchester that so desperately needs them, and truly highlights the power of partnerships.
"Affordable housing continues to be a key priority for all of the areas we operate in and Great Places remains committed to creating great homes across a wide variety of communities."