People: Reward Finance Group; Liverpool One; Isio; ARK Media; Sixteen Real Estate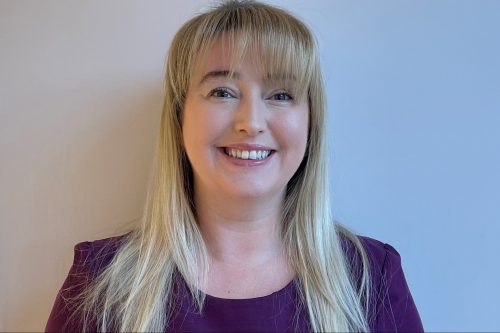 Reward Finance Group in Manchester is expanding its team further by appointing Christine Daly as portfolio executive, following another impressive 12 months.
Christine joins the SME funder having worked at Bibby Financial Services for more than 13 years where, latterly, she was relationship manager within the trade finance division.
The appointment comes following a record £84m loan book in December for Reward, with an impressive 20 deals completed in January.
Steve Noble, Reward's managing director for the North West, said: "We have been very busy throughout the pandemic leading to a number of record-breaking months.
"This is due to a combination of helping SMEs navigate through these turbulent times by injecting additional working capital, while also enabling others to achieve impressive growth by providing the finance to repurpose their businesses or seize opportunities.
"As well as having an excellent reputation for speed and flexibility, we also pride ourselves on our service levels and working relationships with clients.
"We are, therefore, very pleased to have appointed Christine, who brings excellent experience in this area and a great knowledge of the SME marketplace."
::
Shopping centre Liverpool One has appointed a new estate director, Iain Finlayson.
Iain, an internal appointment, who previously held the position of business performance director, takes his position immediately.
The appointment comes as the retail and leisure destination puts a new strategic plan into place as it faces one of the most challenging times in its history.
The plan is designed to ensure Liverpool One can build a new decade of success as the country emerges from the coronavirus pandemic.
Iain has worked at Liverpool One for five years and has a wealth of experience in the retail sector, previously holding positions at Ikea and Blackwell's Bookshop.
Alison Clegg, Grosvenor asset management director, said: "We received a number of strong applications and following an extensive interview process we are delighted to announce the appointment of Iain.
"He has developed a wealth of knowledge at Liverpool One and will play a key role in driving Liverpool One forward to ensure we build a successful future. He understands the challenges we face and we believe there is no better person to bring us through these difficult times."
Since the pandemic began, Iain has worked closely with Donna Howitt, long established director of marketing & communications, ensuring Liverpool One responds appropriately to the pandemic and maintains a close alignment with the wider city.
His appointment signals a change in the way the site will be run, with Donna taking on a lead role of place strategy director. Having worked for Liverpool One for almost 14 years, during which time it has enjoyed year-on-year growth, Donna will continue to drive the site forward, working closely with the city region's visitor economy board and other strategic partners.
Meanwhile, interviews are currently under way to appoint a new facilities director.
Iain said: "I am pleased to have been appointed estate director at this very challenging time.
"There is no doubt we now face, as indeed the rest of the country does, great challenges not experienced before but I am confident we will emerge strongly."
::
Isio, the pensions advisory business, has announced the promotion of six new partners from within the firm, including one in Manchester.
The appointments represent Isio's first partner promotions since leaving KPMG UK and launching as an independent business in March 2020.
Isio's new partner in Manchester is Jonathan Summerlin.
Andrew Coles, chief executive of Isio, said: "It is a fantastic milestone in Isio's first year to announce our first partner promotions.
"Our newest six partners represent some of the brightest and best of specialist pensions advisers, reflecting a strong start to our independent journey, particularly in the trustee services and investment advisory parts of the market.
"Their specialisms include both technically complex and developing areas such as advising trustees on funding and investment strategy, helping trustees choose fiduciary managers, and supporting companies as they develop long term funding and pension strategies.
"With the Pensions Act set to bring in a raft of new regulations, and the implementation of new policies to support environmental, social and governance principles, pension fund trustees and sponsor companies need expert support to navigate ever-increasing demands to deliver the promised benefits to pension scheme members efficiently.
"Our six partners are highly valued by their clients for their ability to support them through the most difficult pensions challenges."
Jonathan Summerlin specialises in advising companies and trustees on scheme funding, long term planning and risk management. He also leads Isio's member options proposition, supporting improved member engagement and communication.
Since Isio launched in March 2020, Jonathan has led the company's property strategy and negotiations on securing its new UK-wide offices.
::
As part of its strategic growth plans, ARK Media – the licensing, syndication and rights management division of Manchester-based the KOMI Group – has appointed Terry Pierce as its new head of distribution and partnerships.
Pierce joins ARK Media from Newsflare where he was head of sales since 2016. Over the past four-and-a-half years he oversaw the rapid growth of Newsflare's content distribution and partnerships arms – both in terms of revenue and team capability.
He has also previously worked at Elisa as its head of content distribution, and he spent four years in TV news culminating in him being made news editor at Sky Sports.
Terry's new role will see him lead the licensing and distribution of KOMI's acquired and licensed content for use across editorial, TV production and brand/ad segments. He will also be consulting across the wider group to enhance its entire content licensing and distribution services.
Terry said: "User generated content is powerful, and KOMI is at the heart of this rapidly scaling content vertical. UGC conveys stories from everyday people and its influence on the media landscape is only growing.
"You only have to look at the last year to grasp how important it has become for media companies and brands who are trying to tell authentic and emotive stories. It's proven to be more trusted and more engaging, particularly during the times we're living through."
He added: It also provides a voice to those people whose stories may not have been shared traditionally, and it's amazing to play a role in sharing those experiences. I believe this is only the beginning for the sector and I'm looking forward to helping ARK Media, the whole KOMI Group and its partners use UGC to grow."
Andrew Trotman, managing director of the KOMI Group, said: "Terry has some fantastic experience that will help us to capitalise on the booming UGC landscape. We already have huge and hyper-engaged communities who we acquire amazing content from, and I'm confident that under his direction the agency will continue to offer a full 360-degree service for brands and ad agencies who are looking to integrate UGC into their messaging, as well as accelerate our distribution to editorial organisations who have a huge appetite for the amazing content we work with."
The KOMI Group is a three divisional agency business consisting of dedicated social media, marketing and licensing teams. It was founded in 2016 and is led by Andrew Trotman and Ryan Williams.
Over the past four years its team of content creators, analysts and video producers have made and then distributed video content and viral campaign adverts for international brands such as BBC Films, O2, Universal, Bud Light and Disney.
::
Sixteen Real Estate, Manchester's niche commercial property consultants, continues to go from strength to strength, enlisting Scott Shufflebottom, formerly associate director at Colliers International as its latest recruit.
Scott will be working alongside Nick Nelson, founding partner and Amelia Barratt, associate in the office consultancy team which advises clients on all aspects within the office sector.
With more than 10 years' experience in the market Scott has worked with institutional funds, private equity clients and several North West based prop co's, while he also specialises in advising occupiers.
Recent highlights for the office team at Sixteen Real Estate include the off-market purchase of 42-44 Fountain Street on behalf of Adapt Real Estate and the purchase and subsequent asset management role of 37 King St on behalf of Investream.
Sixteen's client base includes, amongst others, Aviva, CBRE GI, Mayfair Capital and Threadneedle.
The move to expand its agency offering follows the recent recruitment of John Scully and Graham Aitkenhead, who together head up the newly-formed professional team, taking Sixteen Real Estate to 10 staff in total.
Nick Nelson said: "Having previously worked with Scott for three years and seen first hand the qualities that he brings to the table this was an opportunity we couldn't turn down.
"We have full confidence in the robust fundamentals of the Manchester market and that we will see a return to normal levels of activity in the second half of the year."
Shufflebottom said: "Joining Sixteen was an easy decision having watched the business go from strength to strength over the last five years. Working with Nick and Amelia and the close-knit team at Sixteen will ensure I can focus on adding value for my clients, offering an all-encompassing office advisory role and enhancing asset value at every opportunity."