Administrators called in to shopping centre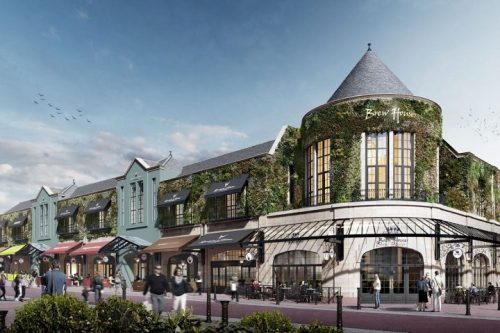 A Lancashire shopping centre has fallen into administration just months after it mothballed ambitious plans to develop a restaurant quarter.
St George's Shopping Centre in Preston was bought by private equity firm InfraRed Capital Partners in 2015 for a reported £73m.
But a letter sent to creditors on Monday that has been seen by TheBusinessDesk.com confirms the company that owned the centre – IRAF UK Dragon Limited Partnership and two subsidiaries – went into administration on February 1.
Alex Williams and Andrew Dolliver from EY have been appointed as joint administrators.
Williams said: "The administration of the partnership and the companies will have no operational impact on St George's Shopping Centre which continues to trade in compliance with Government Covid regulations on a business as usual basis."
Munroe K will remain in place as property manager, alongside asset manager Sovereign Centros.
The 270,000 sq ft centre had agreed deals in October 2019 for restaurant group Mowgli and bar chain The Botanist to take half of the space in its planned restaurant quarter development.
However by June 2020, three months into the Covid-19 pandemic, Mowgli owner Nisha Katona revealed the scheme had "sadly stalled". Restrictions put in place to respond to the public health emergency, including closing non-essential shops for several periods in the last year, has affected shopping centre values and rent collections.