Price comparison site will 'engage' more with customers to drive revenues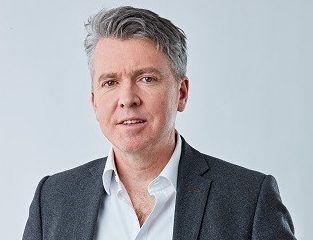 Price comparison giant Moneysupermarket.com said it must engage more with its customers, after figures for the year to December 31, 2020, declined due to the impact of COVID-19.
Total revenues of £344.9m compared with £388.4m, an 11% fall, while pre-tax profits of £87.8m were down from last year's £116m.
The dividend remains at 11.71p per share, reflecting the group's confidence in its longer term growth prospects.
The group, based in Ewloe, near Chester, said the results were due to exceptional COVID-19 related market conditions. Excluding travel channels (TravelSupermarket and travel insurance), revenue fell four per cent.
Today's results revealed strong cash conversion, with £83.9m operating cashflow and net cash of £23.6m at December 31, 2020.
Chief executive, Peter Duffy, said: "We have again helped millions of UK households save on their bills, while providing indispensable financial advice throughout the COVID-19 pandemic.
"The business is resilient, and our dividend reflects our confidence for the future.
"Our job now is to encourage consumers to engage with us more and save on more of their bills.
"We will use our data better so consumers find our sites easier to use and are reminded when there are savings available to them."
The group said it is evolving its strategy, with the emphasis on attracting users more efficiently, on providing an easier and more engaging experience for users so they return more frequently and switch more products, and on broadening it offer, either organically or through mergers and acquisitions.
It said stronger execution against this strategy is needed to deliver the full potential of the group.
"We have begun to make changes to drive greater accountability and faster decision-making. Improving our data infrastructure and capabilities will also drive long-term advantage, and we are making good, early progress in this area," it said.
Today's statement revealed that Moneysupermarket's end markets continue to be impacted by COVID-19 restrictions and the pace of lockdown measures being eased will be a major driver of its 2021 performance.
The breadth of the consensus range for 2021 adjusted EBITDA (£96.4m to £128.8m) reflects this.
Reaching the upper end of the consensus range will require strong and rapid recovery in both money and travel-related channels, it said.
If dynamics within money were close to quarter four 2020 levels and travel restrictions stay in place, adjusted EBITDA will likely be towards the lower end of the consensus range.
Given the likely shape of the trading recovery, as well as the good 2020 first quarter performance, the group expects revenue and profit performance to be firmly weighted to the second half.
Early 2021 trading reflects lockdown measures and the group currently expects Q1 performance for insurance and money to be similar to quarter two 2020, in terms of year-on-year percentage change.
Car, home and life insurance have been stronger than in April 2020, but the group will shortly lap strong comparables for life and travel insurance.
Within money, tight provider lending criteria have been compounded by a market-wide drop in demand similar to the initial drop in traffic seen during the quarter two 2020 lockdown.
In home services, customer savings in energy remain low and the group is lapping a strong comparable when savings levels were high.
Home services revenue is, therefore, down significantly year-on-year, although the business notes the recent price cap increase may improve performance as the quarter progresses.
The purpose of "Helping households save money" has never been more relevant, the group said and, despite the current uncertainty, the board said it remains confident in the group's long-term growth prospects.