North West Business Briefs: XUM Enterprise; Network Plus; Wirral Council; First Choice Homes Oldham; Redwigwam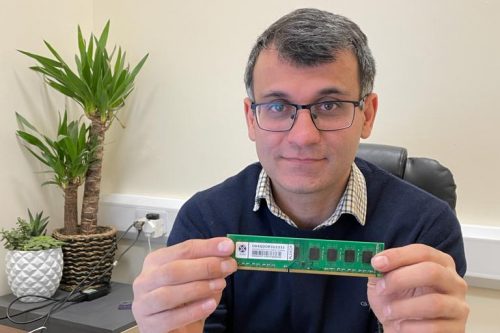 A Stretford tech company has taken on five new staff and is targeting international expansion after support from Santander Bank.
XUM Enterprise sources IC-chips from recycling centres and refurbishes them for use in computing and gaming products. Set up in 2012, the business can take any component that has gigabytes, for instance routers, televisions, and computers, and recycle them into new electronic storage devices with Memory Ram and SSDs. Their products are used by trade, gamers, and e-sports athletes.
The business had 11 employees at the start of 2020. However, growing demand was hard to keep up with so they turned to Santander which has supported the business, first to help it cope with supply chain disruption by facilitating a £737,000 Coronavirus Business Interruption Loan (CBIL) and secondly enabling it to use Santander's Trade Portal to source new international suppliers in USA and Europe.
The combination of this funding and being able to meet increased demand for its products has enabled XUM to take on five more employees and set up two new bundle products, namely Gaming and Mini PCs.
Founder and director, Dr Alireza Bahraminasab, said: "This is a very exciting time for XUM and Santander's support has been integral to our growth. Aside from the funding, we've found new suppliers through Santander's Trade Portal which has helped us to overcome the challenges of sourcing raw materials."
Nathan Moult, relationship director at Santander UK, said: "We're very excited to be working with XUM, it's a fantastic business that prioritises its environmental impact and produces great products. It's great to see how the team has embraced our Trade Portal to find new suppliers and we look forward to supporting their continued growth long into the future."
::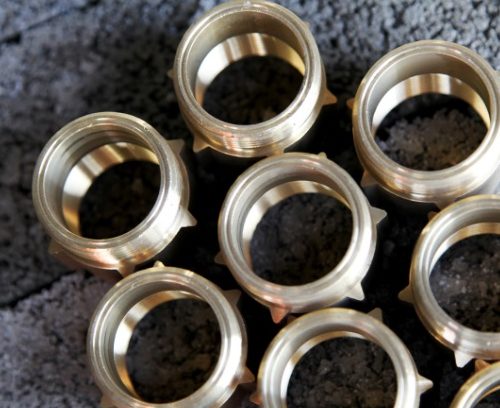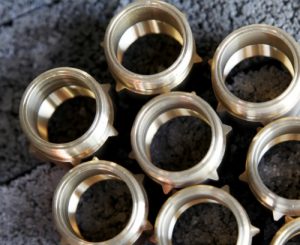 Salford-based utility and infrastructure supplier Network Plus has been awarded a significant long term contract by the UK's largest water-only supplier, Affinity Water.
Set to last up to eight years, the contract will see Network Plus partner with Affinity Water across its central region providing services to its developer services customers. Services will be provided to developer customers of all shapes and sizes, ranging from delivery of single small domestic connections, to larger, new multi-phase property developments and main laying activities.
Network Plus will support Affinity Water to deliver and evolve its full end-to-end service to customers, including initial site surveys and traffic management arrangements, to safeguard the worksite and members of the public.
James Maitland, Network Plus executive director, said: "With the current expansion in property development across the Affinity Water region, we recognise that the focus needs to be on excellent service delivery."
Graham Turk, Affinity director of production & supply, said: "We are really pleased to build a new partnership with Network Plus and look forward to having them on board as we continue our journey to providing first class service to our developer customers."
::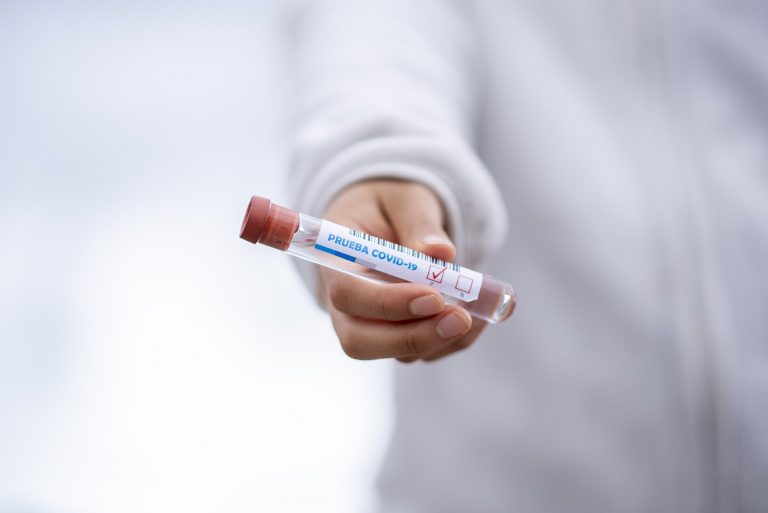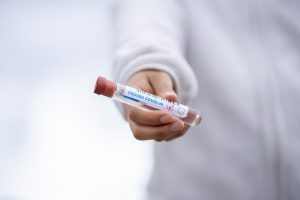 Businesses in Wirral are being offered the chance to take part in a rapid mobile testing programme to help identify infection among their workforce and avoid outbreaks. The pilot is part of the council's plans to increase access to testing for COVID-19 in those sectors that cannot work from home and high-risk groups.
One of the first companies to take part is Biffa waste management, the firm responsible for the borough's household bin collections and street cleansing.
Cllr Yvonne Nolan, chair of adult social care and public health, said: "One in three people who are infected display no symptoms and it is vitally important to identify infection before it is spread unknowingly. The rapid mobile testing pilot means we can deliver regular testing at business premises to suit the employers and their employees. We have worked with Merseyside Fire and Rescue Service to re-deploy two vehicles to support this work so we can take the testing to where it is needed most."
The pilot is delivered by Wirral Council's testing team and uses lateral flow tests which are easy to use and quick to return a result, often within 30 minutes, so that the person tested can find out if they are safe to continue in their job role or whether they need to self-isolate.
The council is working with the Chamber of Commerce to identify other businesses who could benefit from the rapid mobile testing, but if you run a business and would like to know more about the testing offer available, contact: covid19testing@wirral.gov.uk
::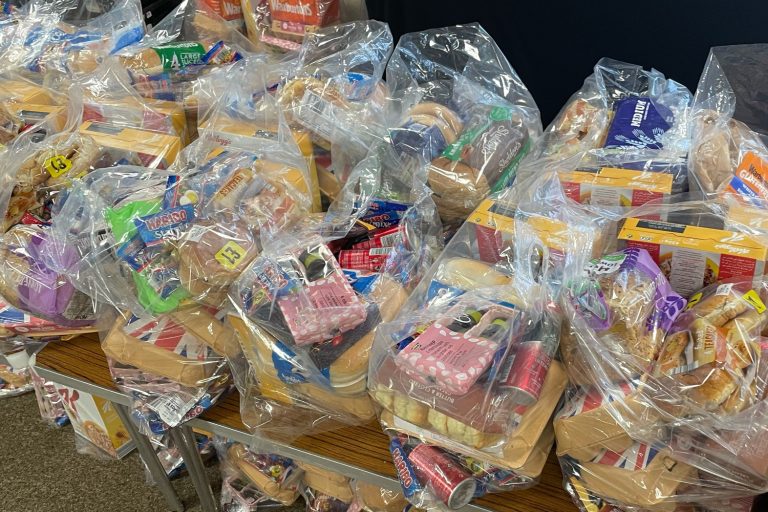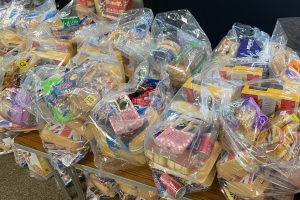 Working in partnership with The Bread and Butter Thing (TBBT), Oldham-based social landlord First Choice Homes Oldham (FCHO), has invested more than £80,000 to combat poverty among its customers on low incomes and bring a discounted food service to their local communities. Its fifth hub opened on February 25, at Bethesda Church in Royton, making affordable food available five days a week.
The partnership strives to increase the amount of disposable income in FCHO tenants' pockets, so they don't have to choose between buying food, paying bills or buying other basics.
The affordable food service takes place every week at community centres in some of the most deprived areas in the borough. For just £7.50, customers' shopping bags are filled with a minimum of £35 worth of items made up of quality fresh food and store cupboard staples from supermarkets. Those with larger families have the option to pay £15 for a double order and FCHO's community impact team will also hand-deliver shopping to customers whose health needs may make it difficult to attend.
FCHO's partnership with TBBT is one element of the wraparound service its community impact team provides tenants, offering support to its most in-need customers in many areas from helping them to find work and support to help them stay living independently, to assisting them with managing debt or accessing benefits and helping them access suitable housing and affordable furniture.
Lorraine Black, head of community services at FCHO, said: "I am immensely proud of the work our community impact team has carried out to enable us to launch our fifth affordable food service for our customers since the partnership with TBBT launched in November 2019. The past year has presented many challenges and for lots of people, access to affordable food has been crucial and means our partnership with TBBT has been more important than ever."
::
Liverpool recruitment firm Redwigwam has been selected as a partner for the Government's Kickstart Scheme.
Redwigwam is an approved gateway provider to create job placements for 16-24-year-olds on Universal Credit and at risk of long-term unemployment. The £2bn programme allows employers to offer fully funded six month work placements to young people.
The scheme, which guarantees workers 25 hours per week, aims to provide them with opportunities to learn new skills and have the best possible chance to move into long-term, sustained employment.
In addition to taking up the placements, workers will also have the chance to apply for a wide variety of flexible jobs by being part of the wigwammer community where they can also access training and development opportunities. The company's AI-powered platform currently has more than 130,000 workers and 4,500 hirers registered.
Founder and CEO, Lorna Davidson, said: "The COVID-19 pandemic has exacerbated the challenges facing many young people in finding work and businesses in being able to access talent. This innovative programme provides opportunities for employers to recruit workers on six-month placements in the knowledge that either the National Minimum Wage or National Living Wage will be fully covered."