People: RSM; Vistry Partnership; The TACS Partnership; The Trafford Centre; Castlefield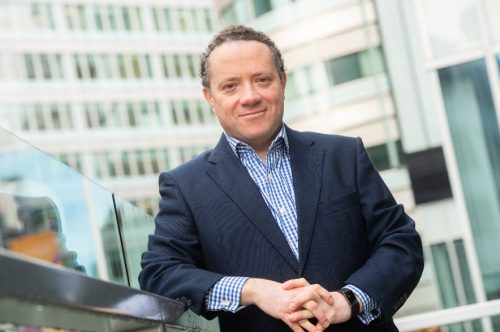 Audit, tax and consulting firm RSM has appointed Kevin Duffy as its new regional managing partner for the North West.
Kevin, who has been with the firm for 17 years, is now tasked with continuing to build the business and grow its market share in the region. He takes charge of six offices including Manchester, Liverpool, Preston, Chester, Crewe and Stoke and 650 partners and staff.
In his new role Kevin is positive about growth prospects in the North West this year.
He believes the resilience of middle market businesses, combined with the distribution of a coronavirus vaccine, clarity around the trading agreement with the European Union and a sustained increase in household spending provide compelling evidence for optimism in 2021.
He said: "The signs are improving for the North West.
"We have a rich, diverse community of strong regional businesses and when compared to other regions outside of London and the South East, we've borne the least economic pain over the last year.
"Despite challenges ahead, this backdrop stands us in good stead to hit the growth button when the time comes.
"Our business is strong, and at the heart of it we have a tremendously talented and committed group of people. They have shown great togetherness, determination and resilience, looking after each other, our clients and everyone in our community.
"Of course, we continue to operate with caution, however, I am convinced the firm is well placed to grow and manage future risks successfully, both in terms of our own exposure to markets and that of our clients."
::
Regeneration specialist Vistry Partnerships has announced the appointment of Nathan Astley as its new commercial director for the North West region.
Having worked in the industry for more than 35 years, Nathan has a wealth of experience and he joins the team from Create Construction where he was pre-construction director, having previously held the position of commercial executive at Styles and Wood for more than five years.
He will join Vistry's regional office, based in Warrington, and said: "Although I have joined the company at a very unusual time, I am really looking forward to the challenge ahead.
"Vistry Partnerships has continuously led the way in delivering new homes and bespoke communities, but our work is far from complete. We are on a journey to secure profitable growth and, in order to achieve this, I'm looking to strengthen the commercial team and to work with my fellow directors to drive significant process improvements."
Vistry Partnerships' divisional managing director for central and North, James Warrington, said: "We are delighted to welcome Nathan to our dynamic team.
"Despite the economic challenges facing the UK we are standing on the brink of a huge opportunity for housing and development and Vistry Partnerships is perfectly placed to develop the partnerships, joint ventures, and deliver the schemes that will turn this into a reality for people in the North West. Nathan's appointment reflects our commitment to this vision, and we believe he can help us continue to go from strength to strength."
::
Independent tax advisors The TACS Partnership has appointed Latha Rodgers as partner.
Latha is a Chartered Tax Advisor and STEP Affiliate who specialises in advice for private clients and high net worth individuals.
She joined The TACS Partnership last year as an associate partner from a North West accountancy practice where she was tax director. She has previous experience working for a number of major international accounting firms and respected independent tax practices.
David Reynolds, partner at The TACS Partnership, said: "We were delighted when Latha joined us to strengthen and expand our team, and her promotion to partnership helps secure the firm's ambitions for growth in the coming years.
"Latha has a wealth of experience and her arrival has boosted our ability to meet the growing demand for quality and focused tax advice in these challenging times for all taxpayers."
Founded in 1992, the Cheadle-based TACS Partnership offers a comprehensive range of tax advice to support professional accounting and legal firms throughout the UK as well as providing advice directly to individual taxpayers and businesses alike.
::
Zoe Inman has been appointed as centre director of The Trafford Centre following a career spanning nearly two decades at The Trafford Centre in a number of roles and departments, most recently as operations manager.
Inman joined the Peel Group in 2002 to head up The Trafford Centre's leisure and catering division, following a varied background in leisure and hospitality management as a development and general manager across the leisure industry.
She held the position of operations manager for The Trafford Centre since 2013, achieving a number of industry awards.
Inman will be supported by the appointment of Tracy Gilchrist as operations manager, who brings a wealth of retail operations experience to the role, including senior store management at BHS.
Last November, Manchester-based CBRE Group and international estate agency firm Savills were appointed to manage the centre and day-to-day operations. Megan Keany, Savills director, said: "Zoe is a passionate, highly motivated leader and holds excellent relationships with a number of the centre's key stakeholders throughout the region.
"Zoe will bring a wealth of ideas to take The Trafford Centre forward into the future, bolstered by Tracy's outstanding operational skills and those of the wider management team."
Zoe Inman said: "The Trafford Centre continues to be one of the UK's most iconic and much loved visitor destinations, as well as being responsible for thousands of jobs across the region. The centre has an exciting and ambitious future ahead and I'm incredibly excited to be part of that."
::
Responsible and sustainable investment specialist Castlefield has appointed John Alexander to lead its client engagement team.
John joins Castlefield with more than 35 years' experience within the financial sector in a career spanning investment management, financial services and private banking.
He was most recently a director for Tilney, a national wealth management business, and previously held senior positions at Momentum Global Investment and Miton Investors.
In this newly created role, John will lead Manchester-based Castlefield's client engagement team and take responsibility for developing the firm's relationships with financial advisers, charities and other professional services firms.
Castlefield managing partner, John Eckersley, said: "As the interest in responsible and sustainable investing continues to increase, we are pleased to welcome John on board to help us in the next phase of our development."
John Alexander said: "Having worked in financial services for my entire career I was keen to find a business which shared many of my own values. Castlefield's shared ownership, whereby our employees and a grant-making charitable trust share in our business and profits, lie at the heart of Castlefield's approach."
The appointment supports Castlefield's broader growth strategy and marks a trio of recent appointments, with Nathan Cameron joining as marketing communications manager, and Barney Timson as an executive in the investment management team.