North West Business Briefs: Coral Products; Blackburn Youth Zone; Lift The Lid; Entrepreneurs Unlocked; H&H Reeds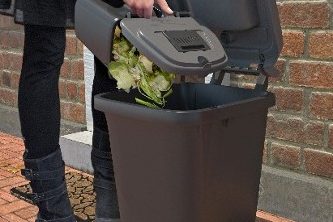 Plastics manufacturer Coral Products has acquired Manchester-based Customised Packaging Limited for £1.25m. CPL will continue to operate from its existing premises. In the year ended December 31, 2020, CPL's sales were circa £2.3m and the net asset value was £0.7m.
Coral recently completed the disposal of its Coral Product (Mouldings) Ltd and Interpack Ltd businesses, and the relocation of the business from Haydock to Wythenshawe. Coral makes a range of goods from food recycling bins to tote bags.
It announced the disposals on Christmas Eve last year to One51 ES Plastics (UK) Ltd, the UK subsidiary of the $700m turnover IPL Plastics Group. Following the disposals, and as previously announced in January, Coral chief executive Michael Wood has resigned from the board.
Joseph Grimmond, formerly non-executive chairman, has been appointed as executive chairman of the company. He said: "This sale places the group in a strong financial position with circa £8m of net cash and two profitable remaining businesses in Tatra Rotalac and Global One-Pak.
"Furthermore, the group continues to own the freehold site at Haydock which will now generate £300,000 pa in rent.
"It is the board's intention to conduct a review to determine the most advantageous route to deliver shareholder value and apply the proceeds from the disposals."
::
Michelin-star chef Nigel Haworth is backing Blackburn Youth Zone to feed more than 4,000 families this Easter.
Over the Easter Bank Holiday weekend, Blackburn Youth Zone will deliver 500 food parcels containing all the ingredients to make a two-course meal for a family of four. Blackburn Youth Zone is set to launch its 'Zone to Home', aiming to provide more than 500 families with a box which will contain all the ingredients to make a two-course meal for their family.
Nigel Haworth has agreed to design an exclusive recipe card for families to enjoy together. Last year Nigel launched 'Haworth@Home', an opportunity for the public to enjoy gourmet food at home. In support of the 'Zone to Home' Nigel has designed two nutritious and exclusive recipes for families to enjoy.
Nigel said: "It's such a privilege to help bring tasty food to Blackburn Youth Zone members' homes across the region through this amazing project.
"Having designed new recipes for our latest project, Haworth @ Home, we are delighted to share our love of food further through the Zone to Home campaign where I'll be sharing my secret step-by-step instructions to make a delicious Aubergine Chill and an Apple Crumble for dessert."
::
A Liverpool charity that works with families affected by domestic abuse has applied for planning permission to open a café in a disused shipping container.
Lift the Lid is a project by Merseyside Domestic Violence Service (MDVS) that will transform a shipping container to create a Coffee Pod where every cuppa served will 'lift the lid' on domestic violence so that it is no longer a hidden crime.
A full planning application for the siting of a shipping container in Great George Square, Liverpool, near to the Chinese Arch, to be utilised as a café kiosk was submitted to Liverpool City Council by Darren Muir, principal planner with consultants Pegasus Group. He said: "I was really happy to be able to provide planning and project management services for the preparation and submission of the application pro bono in my role as a Planning Aid England volunteer. Pegasus Group facilitated this by allowing me the time to work on the application while making all their resources available to support the project."
Through his experience working in Liverpool, Darren was also able to secure the services of architect Andy James, director at Architectural Emporium, and Matthew Potier at MP Trees, who provided architecture and arboriculture services free of charge.
To date, nearly £10,000 has been pledged to the project, including a generous kick start of £4,232 by the Mayor of Liverpool Growth Fund. In addition, £5,188 was pledged by the Steve Morgan Foundation in partnership with the Department of Culture Media & Sport. A further £480 came from pledges kindly made by members of the public.
::
A Bolton-based social enterprise, Entrepreneurs Unlocked, has launched a crowdfunding campaign to raise money for the Build Back Up Project, to help prison leavers into self-employment.
£10,000 of funding is needed by the Build Back Up Project, for 30 prison leavers to gain work in the construction industry over a six-month period, to carve out a new career and to help them avoid re-offending.
The Build Back up project will work with prison leavers who are seeking to gain work as self-employed construction sub contractors. They will access training resources to inform them how to find work in the sector and be provided with essential tools and workwear to enable them to accept any offer of work. They will be supported with their HMRC registration if needed, along with help to complete their first self-assessment.
It was the success of working with other prison leavers that gave David Morgan of Entrepreneurs Unlocked the inspiration for the Build Back Up Project. He said: "It is essential that we support prison leavers who are keen to make a fresh start with a new career. The construction industry with its skills shortage is the perfect place to do it, and by becoming a sub contractor, workers can be in control of their income and contract opportunities. More importantly, they will be much less likely to re-offend and return to the prison system."
On average, 45% of adults who are released from custody re-offend within 12 months. The total cost of re-offending in the UK exceeds £18bn per year. The Build Back Up Project crowdfunding campaign opened on March 1 and closes on March 31.
::
With support from Cumbria Tourism, H&H Reeds has announced a partnership with specialist Cumbria papermaker James Cropper to supply them with its unique PaperGard paper with antiviral protection.
Offering enormous benefit to a wide range of businesses, this innovative example of Cumbrian business collaboration will provide protection on the surface of paper, a new and highly effective solution to meet the needs of a COVID-19 environment.
With a combined heritage of more than 300 years, this partnership creates synergies between James Cropper's paper manufacturing and H&H Reeds' printing operation.
Given that restaurants, hotels, cafes, and pubs have their eyes on re-opening, providing a safe alternative and more efficient solution to wiping down menus looks like an attractive option. It is anticipated that the use of this innovative self-sanitising paper will be in high demand as the country prepares to return to some degree of normality.
Jonathan Nagle, business development manager for H&H Reeds, said: "Having a direct supply of PaperGard paper from James Cropper is a unique opportunity to provide local businesses with branded solutions that have in-built antiviral and antibacterial protection. Given the context of COVID-19, we are thrilled to be working with another Cumbrian business to support the local economy."