The Blues Kitchen Manchester eyeing May opening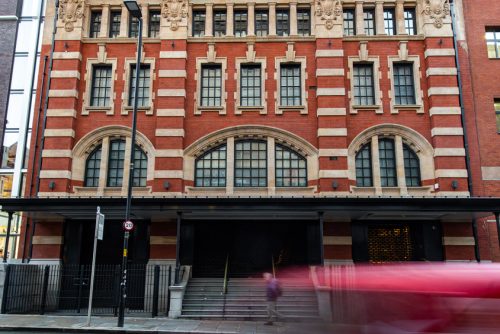 A new bar and restaurant venture has announced it plans to open in Manchester on May 20.
The Blues Kitchen Manchester began recruiting in December last year for 120 roles at the Quay Street site, which it says will bring a flavour of the Deep South to the city, enriching the music scene with an incredible live programme, seven nights a week.
The two-storey venue comprises a restaurant and bar on the ground floor and a stunning concert hall on the first floor.
The concert hall will also open temporarily for Friday and Saturdays from May 20, for seated entertainment experiences, until June 21, subject to further lockdown guidelines, when the hall will welcome guests for standing gigs and club nights.
The team behind popular London venues XOYO and Jazz Café will launch the music venue, club, bar and restaurant, which celebrates their lifelong affair with Blues music alongside a passion for rare Bourbon and obsession with Southern Barbeque food.
They said their admiration for Manchester's buzzing music scene cemented the city as the next destination for The Blues Kitchen, which has existing locations in Camden, Shoreditch and Brixton. This will be the first venue outside of London, and the largest to date.
The Quay Street site was originally built to house a Victorian Eye Hospital. It is currently undergoing renovations with the team working to restore some of its original features as well as install new additions.
With the sounds, smells, styles and tastes of Tennessee, Louisiana, Mississippi and Texas on offer, guests will be transported to the Deep South, a region of the States where Blues Kitchen founders Steve Ball, Liam Hart and Riz Shaikh have made many friends, enjoyed countless nights out and can't stay away from for too long.
Sourcing décor that emulates the roots of Blues and the pioneers who shaped the genre into what it is today has been central to the development process. Expect a gospel roof, constructed with reclaimed 19th century tin plates from a derelict church in Manhattan, as well as a stained-glass ceiling, fashioned with the original stained-glass windows from Greystone Park Psychiatric Hospital in New Jersey, where one of the true Blues greats, Woody Guthrie, once resided.
An original 1920s Air Stream Caravan is also being revamped and kitted out to create the ultimate retro private party space.
The restaurant and bar, located on the ground floor, will specialise in serving up American Soul Food and rare and vintage bourbon. The Blues Kitchen will present a curated live music programme every day of the week on the ground floor, from 1930's Delta Blues, gritty southern soul, funk, acoustic, rock n roll and roots music.
The upstairs concert hall will host concerts with international headliners as well as in-house gigs and club nights with Manchester-based resident musicians and DJs encompassing a variety of genres.
Steve Ball, chief executive of The Columbo Group, which owns Blues Kitchen, said, "We've been looking for the perfect site in Manchester for years and have finally found it. We've taken a great deal of pleasure in restoring the building over the past year, and we've managed to get hold of some incredible vintage features from The States, so it's really going to be quite something.
"We're really excited to reveal it all soon, along with our entertainment programme once restrictions have lifted."