Busy start for investment team with uptick predicted for 2021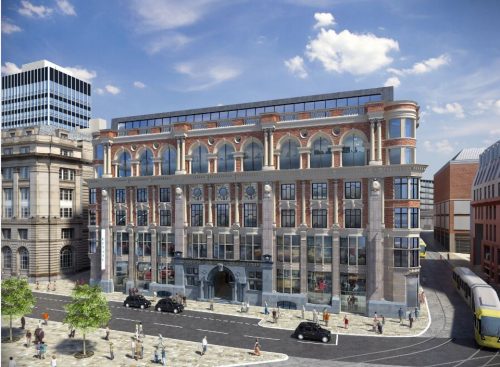 The newly-formed investment division of Manchester real estate group OBI has completed a significant number of major deals in the seven months it was set up during the pandemic.
OBI's capital markets team is headed up by Scott Gemmell, who joined in June 2020 following tenures at both JLL and LSH.
Following a flurry of investment activity, Lawrence Vaughan joined the team in November. He has almost six years' capital markets experience, advising on disposals, acquisitions, and strategic asset management business plans across the North West.
In the first half of OBI's 2020/21 fiscal year, the capital markets team has advised on more than £50m of transactions across a range of sectors, including offices, industrial, retail warehouses and alternatives.
The largest of the deals saw OBI advise a modern university on a strategic income strip transaction to institutional investors Aviva for a sum close to £25M.
Other deals have included the acquisition of Hanover House in Manchester city centre, the disposal of Aldi and M&S in Ulverston, the acquisition of a sale and leaseback in Sandbach, and the acquisition of the Cazoo and Harley Davidson site on Chester Road, Manchester.
Scott Gemmell said: "As a team we have made a really good start. The combined expertise and drive of the collective team means that we're incredibly well placed within the market to deliver on major projects and deals. In the current climate, having the knowledge and expertise to provide high quality advice is critical."
OBI predicts investment activity across the North West will increase during the second half of the year.
Scott added: "As a team we remain confident about the performance of the investment market – we are seeing an uptick in investment activity in the region and can only see this continuing. There is significant capital targeting North West assets and there is pent up demand, so we are expecting a flurry of investment activity by the year end."