North West Business Briefs: Suttons Tankers; Liverpool Chamber of Commerce; J and J Ormerod; Tarnya Coley; Reeds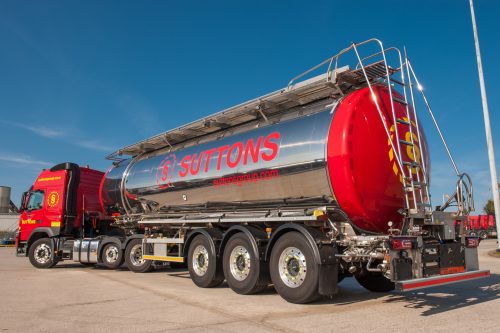 Widnes-based Suttons Tankers has won a three-year contract, for an undisclosed sum, with Azelis UK for the transportation of bulk nitrogen chemical liquids and gases.
The logistics provider had been providing ad-hoc support for Azelis over many years when there had been an increase in demand and had, therefore, proved themselves to be a trusted and reliable partner to work with.
Suttons' willingness to invest in new fleet also meant that the customer was able to see not only an improvement in reliability, but also a reduction in environmental emissions.
The contract involves deliveries across the country and Suttons' nationwide network coverage allows it to fulfil this requirement. Managing director, Michael Cundy, said: "This contract with Azelis reinforces our position as market leaders in the hazardous liquids and gases sector and links directly to our growth strategy."
Jim Robertson, operations and SHEQ manager at Azelis, said: "Suttons are a competent partner who have demonstrated their strong focus on customer relationship management and providing a high quality, safe solution for us over the years.
"We are delighted to be working with such a reputable logistics provider who can provide continuous improvement to our business."
::
Liverpool Chamber has announced a host of new patrons to its portfolio as the company continues to invest in the future of the city region's business economy.
Wates, Rutherford Health, Liverpool Hope University, BT, Sutcliffe and RSM all join the chamber at top level – with a host of other big businesses also set to come on board in the second quarter.
Working closely with the chamber in its efforts to champion and guide the city region's business community, Liverpool Hope University's patronage will include helping to facilitate employer engagement and the employability of students, as it aims to inspire and engage the future generation of academics in the city.
Chamber chief executive, Paul Cherpeau, said: "The strength of the chamber relies on the strength of its members and partners – and I'm thrilled to welcome our new patrons, partners and members into the Chamber family. They each bring with them their own sector-specific expertise, and together I think we will do great things. They are all incredibly successful and ambitious businesses in their own right and fantastic ambassadors for the chamber and the city region."
Also welcoming Morgan Sindall, Clatterbridge Private Clinic, Enterprise Rent-A-Car and MSIF as strategic partners and 16 new members to its membership roll-call, including The Brain Charity, Peel Ports, Top Property Lettings and energy-tech firm Baker Hughes, the chamber is already on course for a record year of new membership sign-ups.
::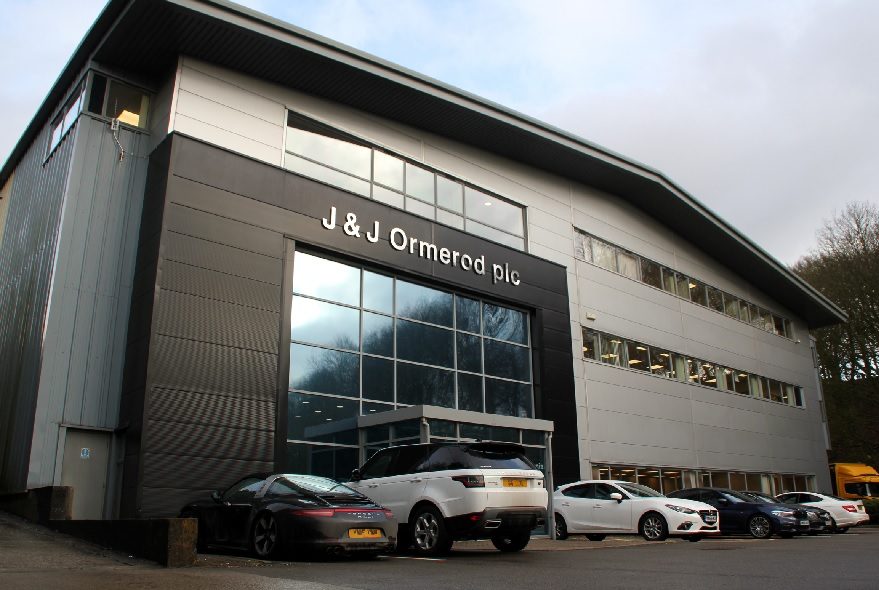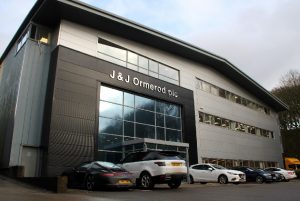 Rossendale manufacturer J and J Ormerod has become an employee-owned business giving the workforce a vested interest in the company's future success.
The formation of an Employee Ownership Trust, EOT, at the kitchen, bedroom and bathroom business, based in Bacup with sites across the Valley, came about after joint managing director, Lee Greenhalgh, decided to step back after 44 years. Following the death of Allan Greenhalgh in 2013, the business has been jointly owned by his children, Lee, his brother Stephen, fellow joint managing director and sister Gill, purchasing director.
Stephen said: "We looked into private equity or a trade sale, but employee ownership seemed the best of both worlds as it secured the long-term future of the business and it also secured our father's legacy. The employees are fundamentally the most important part of the business and now, indirectly, they are all co-owners and will be able to share in future profits."
The existing shareholders have sold 67% of their shares to the newly established Employee Ownership Trust, with two trustees in charge, Stephen and trade sales manager Patrick Wilkinson, who is the employee representative.
JJO was founded in 1876 and the Greenhalgh family has owned the company for half of its lifetime. More than half of the workforce has been with the company for 10 years or more and 70 of the 330 employees have worked for the business for more than two decades.
::
Personal development coach, motivational speaker and bestselling author, Tarnya Coley, is offering free online consultations to help women achieve their life goals – despite lockdown.
Tarnya has spent the past 17 years coaching almost 1,000 women who want to make changes in their lives, overcome fears and reach their full potential.  Since the pandemic began, Tarnya has been working with clients virtually, instead of face-to-face, and now runs short introductory sessions for free to help women make the first step towards coaching.
Tarnya said: "People often come away from this first session buzzing with ideas about what they need to do next in their lives to change the status quo. I share my top 10 tips and encourage people to take action."
"These consultations have been a lifeline for women who want to move forward with their lives even though lockdown might have made it feel that everything was standing still."
Tarnya has offered the sessions, covering Greater Manchester, coinciding with the week that celebrates International Women's Day.
::
On the back of the Chancellor's Budget announcement regarding the creation of a new £100m Taxpayer Protection Taskforce to investigate spiralling cases of 'furlough fraud', corporate crime specialists, Reeds, is urging businesses who may have been caught up in this to seek advice.
The Coronavirus Job Retention Scheme (CJRS), launched back at the start of the pandemic in March 2020, was set up to try and help support employers and minimise mass unemployment. At its peak, in the autumn of 2020, the scheme was supporting more than nine million jobs. Since the start of January this year, tip-offs to the taxman have risen steadily from just 3,000 last April to almost 25,000 with unlawful claims now estimated at up to £5bn.
Experts from Reeds say the speed in which the scheme was implemented combined with the lack of easily accessible information and guidance surrounding the process, has meant thousands of businesses may have found themselves "unwittingly breaching the rules" which, in turn, has opened them up to investigation and possible prosecution.
Julian Richards, who specialises in corporate fraud and HMRC matters, said it is vital that any organisations facing HMRC investigation take advice at the earliest possible opportunity.
"HMRC has signalled its intent to aggressively investigate all wrongful payments and prosecute those who they believe to have committed fraud and we certainly expect to see high levels of enforcement activity over the coming months. The new taskforce will deploy a team of more than 1,250 HM Revenue and Customs officials to investigate and prosecute people who have unlawfully claimed cash," he said.