Employee experience at the heart of the office of the future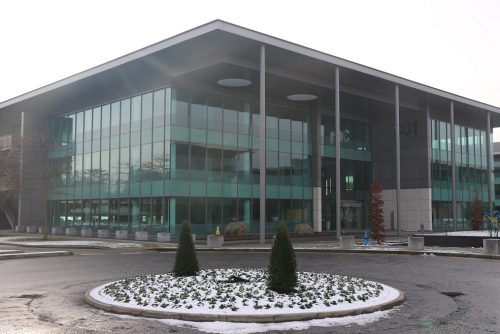 Revolutionising the employee experience is expected to be a key part of the return to office life, creating a new flexibility for workers and new opportunities for businesses.
Speaking on a webinar on The Future of the Office, hosted by TheBusinessDesk.com in partnership with Birchwood Park, the panel looked forward to companies adopting different approaches that will energise the workforce.
Claire McLean, chief executive of Realise HR, said: "Businesses have no option but to redesign and relook at their employee experience on a more human level.
"We've created an opportunity for people to see humans at the end of their Teams calls and Zoom calls, and it's broken down some significant barriers. I'd like to bring the human back into workplaces and see this is a good opportunity to do that."
Birchwood Park commercial director Martin O'Rourke is also focused on the opportunity that the reset brings.
"I'd like to see quality come to the fore," he said.
"First, that's in terms of quality of employer stepping up. It's also the quality of the environments that we work in, be it internally within the office, and also externally the provision of services for companies to benefit and grow from."
Those factors are part of improving how people experience their working day. Lee Birchall, managing director of DV8 Designs, is expecting big changes in how that looks and wants to see changes that mean "work becomes an experience".
He said: "We can choose different environments to work in and that you get that choice between home, a hub, and then going into the city centre to go into work.
"I'm hoping that the start of the explosion of the suburban hub will rejuvenate some towns."
Mark Finlay, chief commercial officer at Moneypenny, is also forecasting big changes and expects "a real revolution over the next three to five years" as offices evolve.
"What a reception area and how an employee experiences work will change dramatically – and it will create a lot of new opportunities for different technologies and different businesses.
"I'm excited by the implementation of technologies within the workspace for visitors and for employees, and how that gets rolled out."