Digital group relocates to bigger HQ with recruitment in mind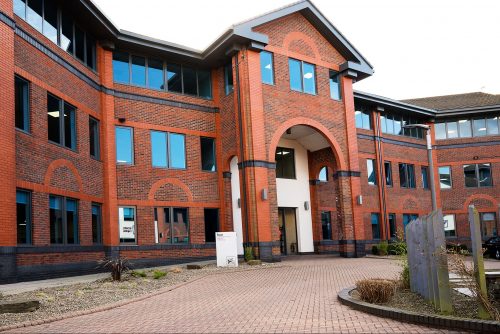 BCN Group, the managed IT, cloud and digital transformation specialist, has moved into new state-of-the-art headquarters in the Manchester Green Business Park, bringing more jobs to the region.
The firm has relocated from the nearby Trident Business Park, on Styal Road.
The new 6,500 sq ft space will accommodate BCN's growing team of engineers, specialists, support analysts, management, sales and marketing experts, and will also allow it to provide additional products and services to clients.
BCN's new headquarters will house more than 70 staff, with plans to increase headcount over the next 12 months as the business continues to grow organically and through further acquisitions.
Its flagship office will boast cutting edge technologies and facilities, allowing the company to continue to attract and retain the best expertise and talent in the sector, as well as delivering unrivalled levels of support to clients.
The office includes a dedicated network operation centre, which represents continued investment in staff, tools and technology to meet client support requirements and provide capacity for organic growth.
This new office space allows for enhanced training, development and collaboration for staff, vendor partners and clients. It will also be used to host ongoing webinars that provide advice and support to businesses across the UK.
In line with new work practices, BCN's Manchester HQ has been set up to be fully COVID compliant and to facilitate hybrid working for its agile workforce and so that staff can work seamlessly and securely both from the office and remotely.
For those that do wish to work from the new office, BCN has ensured plenty of space has been dedicated to employee wellbeing and supporting positive mental health with break-out areas for relaxing, self-learning, gaming and entertainment.
The group has been riding an impressive growth trajectory over the past 18 months, completing three major acquisitions – Blue Logic, Polymorph and most recently Xicon Cloud – during the period and generating record turnover of £24m.
Group chief executive, Simon Kelf, said: "Last year was hugely successful for BCN Group and we enjoyed record growth during the 12 month period, which shows no signs of slowing down.
"To accommodate this growth and to continue to drive the business forward, we needed to move into even larger premises and Manchester Green Park fits the bill perfectly.
"Our new HQ will allow us to better serve our existing clients and to also engage new partners and deliver our market leading products and services to more businesses and organisations than before.
"Personally, I am excited to move into our new home and look forward to welcoming colleagues and clients to our HQ now that we have picked up the keys."