Punch Taverns founder joins Sacha Lord's legal bid to get hospitality open next month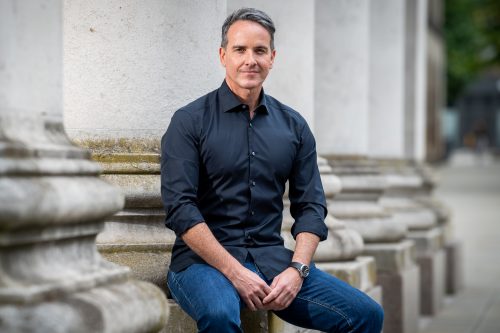 Punch Taverns founder has joined Greater Manchester's night tsar in a legal challenge to overturn the Government's decision to keep restaurants shut longer than non-essential shops.
In a letter to the PM, Hugh Osmond, the founder of Punch Taverns and a former director of Pizza Express, and Sacha Lord, Greater Manchester's night time economy adviser, argue hospitality venues are safer than non-essential retail.
They say there is no "evidence or justification" to open shops five weeks before pubs and restaurants adding that it is "plainly irrational".
The pair have submitted a claim for a judicial review to the Government.
Under current plans, non-essential retail will be able to open from 12 April if new coronavirus infections are kept under control. Outdoor hospitality, such as beer gardens, will also be allowed to reopen then.
But pubs and restaurants will not be allowed to welcome customers through their doors to sit inside until at least 17 May.
The two men have asked the Government to seek specific advice from scientists "whether it is justifiable to prevent the hospitality industry opening whilst, at the same time, allowing non-essential shops to open".
They argued that "transmission is plainly higher in non-essential shops," and said they would pursue legal action if the government did not provide evidence to the contrary.
"This legal case will give a fighting chance to over three million people who work in hospitality, to the tens of thousands of businesses, suppliers, landlords and contractors – large and small – forced into bankruptcy, and to millions of our loyal customers who have been deprived of the human social interaction they experience in our premises," Mr Osmond said.
The Government has until Wednesday to respond to the challenge.
UKHospitality CEO, Kate Nicholls, said: "While any restrictions remain in place, our pubs and restaurants can only break even and the viability of thousands remains at risk – we lost over 12,000 in the last year alone.
"That is why we urge the Government to review the roadmap and look to remove or reduce restrictions on trading – table service, online or takeaway only, no standing outdoors – at the earliest possible opportunity. It may also be possible to allow some limited indoor operations to resume at an earlier date. While we understand the need for caution, we would urge the Government to review the roadmap again and make decisions based on data, not dates."
Last month Mr Lord – with the support of Manchester mayor Andy Burnham – took the Government to court over the controversial 'substantial meal' rule, introduced last year, and won. This means  Government would drop the requirement when hospitality returns, as it was prejudicial towards certain sections of society.
Oliver Wright, a partner at JMW Solicitors, represented Mr Lord.