Baroness Morrissey to join AJ Bell after quitting the City's St James's Place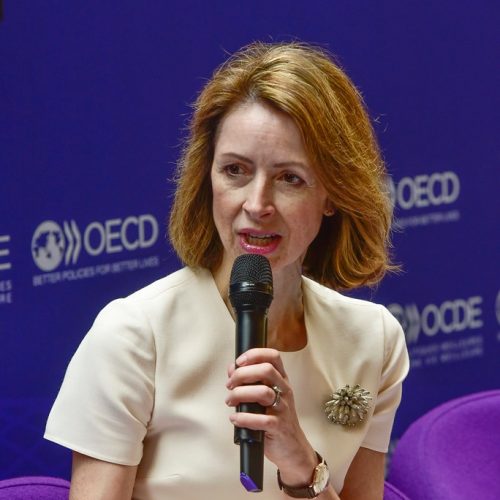 Baroness Helena Morrissey is to step down from the board of wealth manager St James's Place to chair Salford-based industry rival AJ Bell.
Baroness Morrissey is one of the City's most prominent female figures and is leaving the board of St James's Place after only 14 months.
Prior to this, Morrissey was head of personal investing at Legal & General Investment Management (LGIM) which she joined after 15 years at Newton Investment Management. She also had a spell as chair of the Investment Association.
In 2010, she established the 30% Club, an organisation that campaigns to make boardrooms 30% female, and she is also chair of the Diversity Project.
Her appointment at AJ Bell will see Morrissey replace Les Platts, who has chaired the company since 2008.
Baroness Morrissey DBE said: "I've long admired AJ Bell and its commitment to helping people to invest. Its low cost, easy to use investment platform is exactly what people need to help them start their investing journey and build financial security for themselves and their families.
"The business is growing quickly and I'm looking forward to joining the team to help build on that success and shape the future direction of the company."
AJ Bell has also appointed Evelyn Bourke as a non-executive director.
Evelyn is currently non-executive director at Marks & Spencer and chair of Audit Committee at Bank of Ireland Group.
She was CEO of Bupa until December 2020 and previously held senior roles at a number of financial services businesses including Friends Provident, Standard Life and Chase de Vere.
Laura Carstensen, senior independent director at AJ Bell, said: "The appointments of Helena Morrissey and Evelyn Bourke further strengthen the AJ Bell Board and will help develop the Company's ambitious growth strategy.
"They each have a broad depth of experience in a range of financial services business and we are confident this will bring new ideas to the business that will benefit all our stakeholders."
AJ Bell has nearly tripled in value since it listed on the London Stock Exchange in 2018, and now has a market capitalisation of over £1.7bn.
It has seen assets under administration soar to £62.5bn, and now boasts more than 310,000 customers.
The company competes with other platform providers such as Hargreaves Lansdown and Interactive Investor, which is privately owned but is widely expected to float at some point.