Commuters benefit as more tickets made available to buy online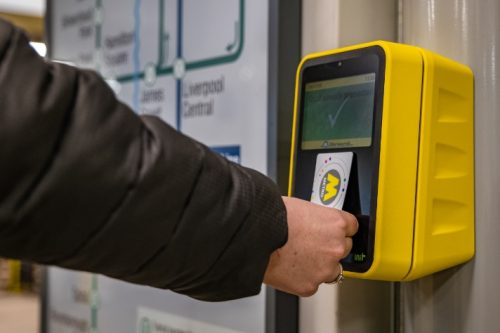 Commuter journeys across the Liverpool City Region will be improved following an announcement that more bus and rail tickets are now available to buy online via the MetroSmart portal, as part of the Combined Authority's Smart Ticketing programme.
There were fears for ticketing systems last month when Transport for the North was forced to close its planned £150m smart ticketing programme after the Department for Transport slashed the organisation's funding.
But transport bosses say customers can now buy a range of tickets via the portal, and with improvements to the account system also complete, buying online has become even more convenient.
Tickets available include: Solo Young Person Tickets; Solo Term Time Tickets; Merseyrail Only Rail Pass. There will also be the option to have more than one card linked to an account (eg children's tickets added to parent's accounts).
In another move designed to improve the customer experience, Merseyrail, supported with funding from Transport for the North, has installed more than 180 platform validators (PVAL) at 66 stations across the Merseyrail network.
This means that customers can 'collect' the Merseyrail Only Rail Pass they have purchased online by tapping their smart card on the platform validators, or by using the rail gates at any of the Merseyrail stations at the start and end of each journey.
This is the latest stage in the development of smart ticketing for the city region and part of Metro Mayor Steve Rotheram's aim to deliver a London-style public transport network, making access to public transport more streamlined and customer friendly.
A number of further long term aims remain, including 'tap and go' travel, digital season tickets and other more flexible products as people's travel patterns change.
Mayor Steve Rotheram said: "Last year when we launched the MetroCard, I said that this was a key step on our journey to delivering a London-style public transport network for our city region that is quick, affordable and easy to use.
"The last 12 months might have seen fewer people using public transport, but the MetroCard will be a feature on our local network for years to come.
"These new features are only the beginning. We'll be looking to add more kinds of ticket and greater functionality to the cards in future."
Suzanne Grant, Merseyrail commercial director, said: "The installation of platform validators across our network and making the Merseyrail Only Railpass available on the MetroSmart Portal is a major step forward. This will modernise and simplify the process of purchasing a train ticket – something we know that our passengers want.
"This launch is an exciting step as we continue to work with our partners to ensure that travelling on the Merseyrail network is as easy and straightforward as possible for the people of the Liverpool City Region."
Jeremy Acklam, integrated and smart travel director at Transport for the North, said: "We're thrilled to have supported Mayor Rotheram and Merseyrail launch their online ticketing offer which will give passengers new levels of convenience, flexibility and choice about how and when they pay for their tickets.
"Funding over 180 platform validators at stations across the Merseyrail network has enabled the sale of more smart tickets online and, importantly, will help expand the ability to 'tap and go' in the future."