North West Business Briefs: Brown Turner Ross; Provenio; Holiferm; Urban Splash; Home Instead Stockport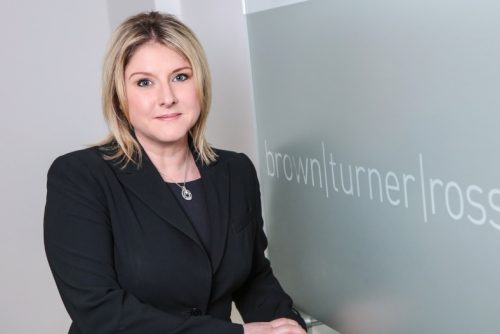 X

Register for free to receive latest news stories direct to your inbox
Register
Merseyside-based law firm Brown Turner Ross has marked its 137th year by announcing its move to new offices in St Paul's Square, along with a brand refresh, a host of new appointments and strong first quarter financial figures.
Brown Turner Ross has also increased its headcount by 25% by recruiting six specialists, taking its team to 30, with Natalie Tomlinson (head of housing disrepair), Claire Hamilton (private client solicitor) and Vicki Coulthurst (property solicitor) all joining in senior positions.
Founded in 1884, the firm, which has offices in Southport and Liverpool, recorded strong figures at the start of 2021, with Brown Turner Ross's family matters team in particular recording a 10% uplift in results, compared with this time last year.
Sam Bushell, managing director, said: "I would like to applaud our people who, despite working from home, have shown a true dedication in maintaining client care with real knowledge and skill to achieve our clients' aim.
"As we embark on exit from lockdown, we are in a strong position to grow further.
"We are looking forward to the future as we look to build on a positive 2020 / 21."
::
A Liverpool law firm is being backing by one of the world's leading providers of litigation finance to bring a landmark legal action.
Provenio Litigation is launching a legal action on behalf of policyholders claiming COVID-19-related business interruption pay-outs from insurers. The legal action is being funded by global litigation funder, Therium. As a result, there are no upfront costs for businesses bringing a claim.
Provenio managing partner, Mark Goodwin, said: "The COVID-19 pandemic has led to widespread disruption resulting in a significant level of financial loss for businesses, particularly small and medium-sized enterprises. In January this year, the UK Supreme Court backed policyholders in an urgent test case to determine whether businesses hit by COVID-19 should receive pay outs under their business interruption policies.
"Insurers had argued that many business interruption policies did not cover widespread disruption, but the Supreme Court categorically rejected their arguments. Despite the Supreme Court ruling and public assurances to the contrary, thousands of claims are still being rejected or not met by insurers. Our legal action will right this wrong."
Provenio Litigation recently announced the launch of a £50m fund in partnership with Therium to finance litigation and arbitration claims. Mark said: "The portfolio litigation funding agreement with Therium takes our business to a new level. This legal action is a good example of the opportunities it provides to support clients in pursuing business critical claims without them incurring upfront costs."
::
Holiferm, the University of Manchester biotech spin out that specialises in developing environmentally-friendly bio-surfactants for use in detergents and toiletries, has launched its new pilot plant in the Techspace One laboratory building at Sci-Tech Daresbury.
The new pilot plant, which follows a prototype plant in Manchester, will allow Holiferm to develop a range of sustainable, green biosurfactants that will eradicate the global surfactant market's dependency on petrochemicals.
Holiferm's presence at Sci-Tech Daresbury has been supported by a £400,000 grant from the Inward Investment Facilitation Fund (I2F2) set up as part of the £75m Business Growth Package introduced by Steve Rotheram, Metro Mayor of the Liverpool City Region.
Five Holiferm staff will be based at the plant, with a view to recruiting a further seven positions as a result of the new facility. A fully commercial plant in Wirral, which would potentially create 25 further jobs, is earmarked for future development.
Richard Lock, Holiferm managing director, said: "We chose Sci-Tech Daresbury as we find the campus offering a unique one. At each stage of the process they've been extremely flexible and worked with us during the scale-up stage and during seeding and expansion into fundraising."
::
Residents in Cambridgeshire could soon be living in state-of-the-art homes as the first ever precision-built 'modular' homes are craned into place at Northstowe, as part of the latest development by Manchester-based modular builder House by Urban Splash.
The Town House homes are designed by twice-winners of 'architect of the year', Liverpool-based shedkm, then built in the House factory before being delivered to Northstowe. Customers can choose the internal layouts of Town House before being precision-built in the company's factory, fitted with bathrooms and kitchens and delivered and assembled in just a few days.
This method combines an interactive customer design experience and allows high quality control through multiple manufacturing checks and balances at each stage before leaving the factory.
Andrew Cross, project lead for House by Urban Splash at Northstowe, said: "From a construction point of view, the speed largely comes from the timing of the groundworks and the factory works happening at the same time rather than in sequence like they would on a traditional building site. The homes are also delivered in batches of around six to nine homes, so we can also complete a street scene much quicker for when homeowners start to arrive and occupy their new home."
Inholm is already an award-winning neighbourhood within the new town of Northstowe – it will comprise 406 new homes offering a variety of choice including a new semi-detached Town House designed especially for Northstowe.
::
The team at Tesco Extra supermarket on Portwood Roundabout in Stockport have become 'dementia friendly' with the help of Hayley Fallon, community relations manager at local home care company, Home Instead Stockport.
They have taken part in 'Dementia Friends' training sessions to make the store more accommodating of people living with dementia.
Harry McDermott, community champion at the local Tesco store, reached out to Hayley, who is offering 'Dementia Friends' training sessions to local businesses across the area. The training has helped the team provide better support to their older customers, especially with the re-opening of their newly-refurbished café.
Harry said: "We are committed to developing our skill base to make all of our customers' journeys as comfortable and enjoyable as they can be. Our team can now provide a more inclusive and understanding environment in our store for our customers who are living with the disease."
Hayley said: "I was very pleased to be able to provide the training to the Tesco team. At Home Instead, our mission is to 'change the face of ageing', so anything we can do to help our local community understand age-related problems more and create a 'dementia friendly space', we are delighted to help with."