Vision beyond the pandemic can generate billions for economy and thousands of jobs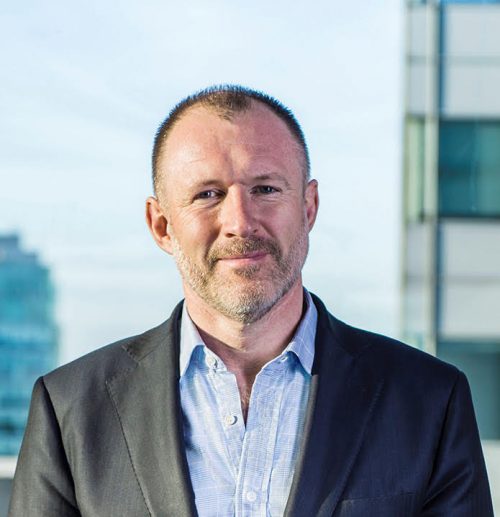 A vision for life after the pandemic has been launched by innovators and leaders across Greater Manchester.
A blueprint for innovation between Greater Manchester and government could generate a £7bn economic benefit and thousands of jobs, according to the Innovation Greater Manchester partnership, while Salford City Mayor, Paul Dennett has launched a new vision for Salford's economic future with a range of new policy strategies and key pieces of work to be delivered by the city council.
Innovators from business, science, academia and local government have developed the Innovation Greater Manchester partnership as the basis of a formal collaboration deal with government, suggesting it could create 100,000 jobs and boost the economy by £7bn.
The blueprint proposes:
A single umbrella organisation for all local and national partners from the public and private sectors that have a stake in Greater Manchester's innovation ecosystem. It would provide the leadership, coordination, and delivery capacity needed to reduce fragmentation and create a high-performing innovation ecosystem to match the ecosystems seen in the world's most successful and prosperous regions.
A translational innovation model which would seek to deliver social and economic impacts through research and development within public and private sector organisations, supporting a supercluster of businesses with growth potential across the North.
A focus on translating scientific excellence into productivity gains and economic growth across Greater Manchester and beyond, contributing to the national target of raising public and private R&D intensity to 2.4% by 2027.
The blueprint proposes a six-year, £250m per annum Greater Manchester Innovation Transformation Fund (GM ITF) that would give Greater Manchester the tools to realise its potential, contribute more to the national economy, and compete on a level footing for national and international R&D funding in the future.
Innovation Greater Manchester would work with partners across the North on large scale projects to put innovation at the heart of levelling up the North and allow more businesses and people to benefit from the North's R&D strengths.
By including government and national agencies as members, Innovation Greater Manchester would provide a platform for Greater Manchester and national partners to work together to create a culture of innovation, co-create strategies and investment propositions, and more fully leverage impact from local and national resources.
The launch of Innovation Greater Manchester is being led on behalf of the GM Local Enterprise Partnership (LEP) by interim chair, Chris Oglesby, CEO of property giant Bruntwood and GM LEP board member, and Independent Science Advisor, Prof Richard Jones, chair in Materials Physics and Innovation Policy at the University of Manchester.
Chris Oglesby said: "Innovation Greater Manchester provides an exciting blueprint for Greater Manchester to work with government and other agencies to direct public sector investment where it would have the most significant economic impact, creating exciting new businesses and levelling up communities across the North.
"Innovation Zones that link labs to industry in city centres, town centres and advanced manufacturing parks would ensure that Innovation Greater Manchester has a presence and impact in every district in Greater Manchester and across the North, with the symbiotic relationships between these Zones creating enhanced economic, social and scientific impacts, including high quality jobs and increased trade and investment."
Prof Jones said: "Innovation Greater Manchester is a signal that Greater Manchester wants to work with government to support its levelling up agenda.
"Innovation Greater Manchester is a collective effort, whose aim is that we use the skills and potential of everyone in the city region to make and grow new businesses in the technologies of the future.
"It is also outward looking – it's not just about what happens in the city limits, but aims to be a catalyst across the North, cementing Greater Manchester's role as a growth pole for the whole nation's economy."
Meanwhile, Salford City Mayor, Paul Dennett, has launched a new vision for Salford's economic future, labelled 'The Salford Way' which is seen as the starting point for the city's COVID-19 revival and focuses on mapping out a future of economic transformation.
This vision begins with the launch of a number of specific areas of work for Salford City Council. This includes The Great Eight, a new set of key priorities for the city, the Inclusive Economy Strategy, a Tackling Poverty Strategy and Salford's new Crowdfunding initiative.
Paul Dennett said: "This is something we want everyone to get on board with, from city partner institutions, to local businesses, residents and communities. We're calling on support and buy-in from across the city to help us make this vision a reality, so that tackling inequalities and living The Salford Way, is just what we all do."
The Great Eight is a set of key council priorities for the city. Newly updated, they focus on tackling poverty and inequality, tackling health inequalities and providing the best possible care, affordable housing and reducing homelessness, promoting transport and digital connectivity, skills and education, creating an economy for all, tackling the climate emergency and creating vibrant places and spaces.
The Inclusive Economy Strategy is a new approach to promoting a fairer and more inclusive local economy that delivers greater social and environmental justice, where wealth is shared more widely across all local communities. An economy where every Salford citizen has the opportunity to participate and feel empowered to make a difference through their communities, workplaces and local democratic institutions.
The Tackling Poverty Strategy outlines the vision is to make Salford a fairer and more inclusive place where everyone can reach their full potential and live prosperous and fulfilling lives free from poverty and inequality.
The Salford Crowdfunder is a new scheme that has been set up to support local initiatives. Working in partnership with Crowdfunding, Salford City Council will be helping projects to find the funding and support they need to turn their ideas into a reality. Locals will be able to bid for up to £10,000 match-funding to support ideas that create a brighter future for Salford.
The City Mayor added: "Economic transformation is not a new concept for Salford.
"The city has roots in the Co-operative movement, it worked to become the North West's first Social Enterprise City and has a history of driving economic and social change. It became the first city in Greater Manchester to commit to the Real Living Wage, developed the 10% Better social value campaign and delivered an award-winning strategy to tackle poverty.
"With its role in post de-industrialisation regeneration, pushing forward a green agenda and becoming home to a significant digital hub, The Salford Way is the future plan for a city that has never rested on its laurels.
"As Salford looks to the future and recovery from the devastating impact of COVID-19, this approach to promoting economic and social equality is more pressing than ever. This vision of economic inclusivity, alongside plans to tackle health inequalities are vital to address the imbalance across the city as a result of the impact of the pandemic."