North West business briefs: Man Utd; Oxton Civil Solutions; Organical Botanical Spirit Co; Green Bell Packaging; Stockport Exchange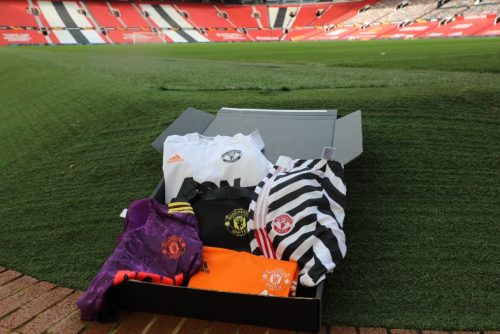 With the return of grassroots sport and community projects, Manchester United Foundation was thrilled to receive the generous donation of 4,500 pieces of kit from club global partner, adidas.
The donation, which included a variety of United shirts, tracksuits and coats, went towards the continued effort to support the mental and physical wellbeing of young people across the local community, rewarding their efforts in school and providing another boost ahead of their return to the pitch.
Staff from across the club volunteered their time to pack more than 2,000 boxes and helped to distribute them to 63 foundation partner schools and colleges. In what has been a difficult year for schoolchildren, the boxes went some way to celebrate those who have shown improved behaviour, kindness and hard work, either at home or at school during lockdown.
The impact of the gifts was felt across the schools. Steph Lonsdale, assistant headteacher at The East Manchester Academy (TEMA), said: "It's just fantastic for us. The size of the donation is not something we could afford to put together for the students ourselves and it's great to be able to recognise their hard work during lockdown.
"We're hoping the donation makes students feel valued as we recognise how much resilience, independence and skill online learning required – adidas is a brand our students really value, so to receive these boxes makes the children feel seen, valued and recognised. It's really, really important for them."
Recognised for being the most engaged student in online learning, Victoria, aged 13, from TEMA was one of those to receive a gift. She said: "It makes me feel really proud and thankful. I feel really special and fortunate to have been given this gift. There were times that I felt isolated as I couldn't see my friends. I'm so relieved to be back at school now so I can see everyone."
::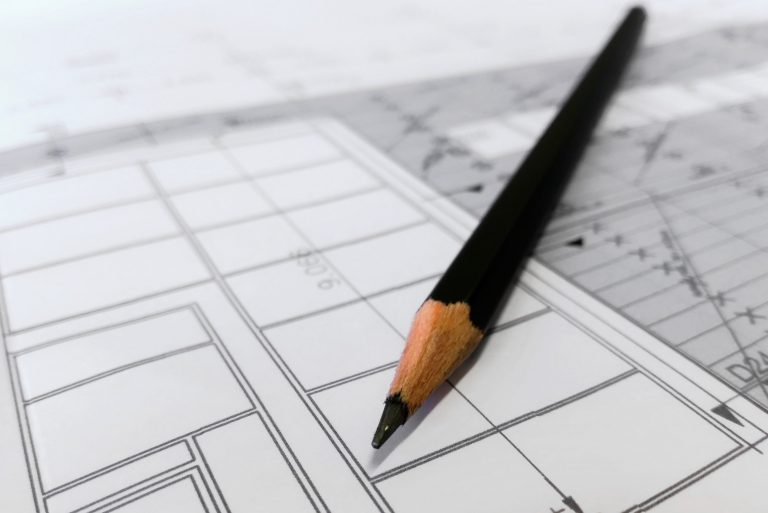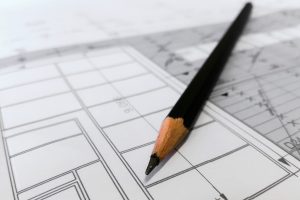 Warrington-based civil engineering and groundworks company, Oxton Civil Solutions, has received a £50,000 investment from NPIF through BFS & MSIF Microfinance, managed by Alliance Fund Managers, in partnership with GC Business Finance as part of the Northern Powerhouse Investment Fund.
Formed in 2020, Oxton Civil Solutions was launched by Darryl Oxton after his previous place of work ceased trading. OCS now provides engineering project solutions to private contractors, public and private partnerships, in addition to government-backed initiatives.
Through Darryl's experience as an engineer and his quality of service, he has been able to bring a following of loyal clients from his previous role to OCS, with the hope to grow the company in the coming year. The £50k funding boost will allow OCS to not only take on further contract opportunities, but to increase its current workforce by bringing in a wider team of experienced engineers.
Darryl said: "Working with MSIF has been a seamless experience, the funding has given us a huge opportunity to grow Oxton Civil Solutions with bigger projects and more staff. Our team are proud to be able to offer employment in the current climate. We feel we would not have been in this position without the NPIF funding. Not only has this helped us to secure employees, but it has also helped with cashflow moving forward for bigger projects."
Investment manager, Sue Chambers, said: "We are delighted to have been able to support Darryl with his new venture. Oxton Civil Solutions has a great opportunity to scale and grow, despite the current economic climate. Daryl will achieve this by drawing on his existing reputation of quality of work and providing excellent service to his clients."
::
An entrepreneurial-driven fan of the finer drinks in life has put together an organic gin business aimed at the artisanal food and luxury goods market.
Wirral-based Alex Griffiths, 33, has worked in the licensed and leisure industry for almost two decades and began researching the opportunity to start up The Organical Botanical Spirit Co just prior to lockdown and has proudly launched its first product, a classic Organic London Dry.
It is produced in small batches in a traditional copper still, and Alex said: "It contains 100% organic grain and botanicals that are Soil Association certified, plus we've cultivated a sustainability criteria right from the start – for every bottle sold we will plant a tree through our partnership with Plant For The Planet.
"We're also working on a number of flavours as part of the evolution of the business, and we'll keep the batch small like our introductory classic, of which we've produced less than 450 bottles."
With a sixth of stock already sold prior to launch, Alex is quietly confident that his Organic London Dry Gin product will be well received: "Even though the drink is niche, customers buying it have fed back to us that they appreciated the culture of how we presented ourselves and the brand. For us it's about informing our audience and having fun – facts and fun."
::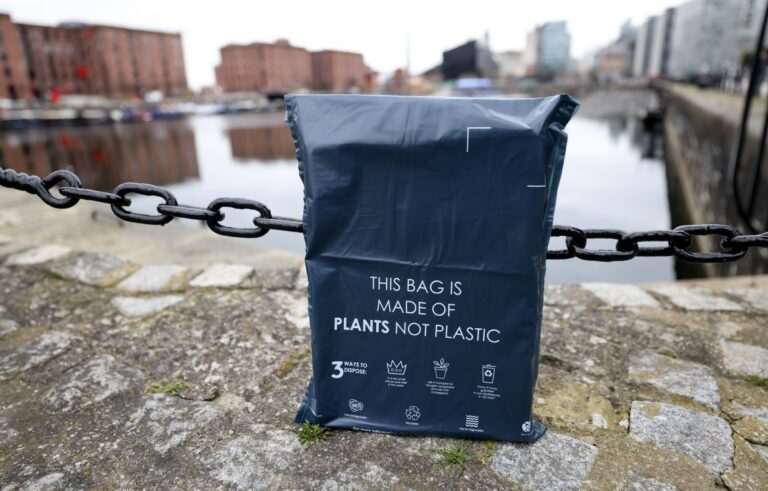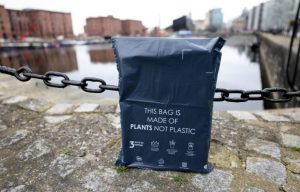 Liverpool-based Green Bell Packaging, which provides fully sustainable packaging options, is celebrating its most successful financial year to date since its launch in 2015 , with a ten-fold increase in sales during 2020 to just over £1m.
Founder M Vahid Nagori credits the success to its innovative product catalogue, comprising a range of 100% biodegradable and eco-friendly products that have attracted clients from corporate giants to start-ups, locally and around the world, having sampled for the likes of Tesco, Dr Martens, Carrefour, Decathlon, Travis Perkins and L'Oréal.
The firm attributes growing sales and enquiries to changing attitudes as a result of the pandemic. During ongoing restrictions and lockdowns over the past 12 months, its plastic-free mailing bags, designed to look and feel like plastic, have become a must-have product for many. Vahid said: "Our business was set up six years ago when we identified a real gap in the market for sustainable packaging.
"With the popularity of e-commerce services continuing to grow, and the need for packaging options increasing along with it, we saw a huge rise in the use of plastics, which are ultimately bad for the planet In the last 12 months we've seen a real shift in the way companies are prioritising sustainability and with businesses across all sectors having changed their services to a more delivery-led approach, we've seen more sales of our 100% plastic-free mailing bags."
Green Bell Packaging works directly with businesses to offer sustainable alternatives and to showcase the importance of 'going greener', and in 2019 met with Liverpool Seafarers Centre to assist them in creating plastic-free solutions for their business including plastic-free bags which are used in its on-site shop. Its CEO, John Wilson, said: "We have been working with Green Bell Packaging for around 18 months now and as an organisation, switching to plastic-free packaging is one of many steps that we are taking to become more sustainable."
::
Stockport Exchange, already one of the region's most well-connected and accessible business hubs, is boosting its active travel credentials by introducing a Brompton Bike Hire dock.
The £145m Stockport Exchange transformation, delivered collaboratively by Stockport Council and national urban regenerators, Muse Developments, is part of council's visionary Mayoral Development Corporation and is central to its £1bn town centre regeneration programme.
The new solar-powered cycle dock, which launches in the summer, will see eight docks and 12 cycles located outside the Holiday Inn Express, in close proximity to Stockport train station.
Brompton Bikes are specially designed for cycling in cities. Small wheels mean fast acceleration and increased manoeuvrability. Their foldability means they can easily be carried on to all forms of public transport, in the boot of a car, or stowed away under a desk. Brompton Bike Hire was created to provide a cycle hire scheme that is safe, accessible to all, easy to install and run, and economical to use.
Cllr David Meller, cabinet member for economy and regeneration, said: "It's absolutely fantastic news that we have brought the Brompton Bike Hire dock to the heart of our town. It will provide a huge boost to residents, workers, and visitors who want to explore what our great town has to offer."