North West business briefs: Infex Therapeutics; Lancashire Cricket; St Helens Chamber; Inquesta; KEF, WWGB
Infex Therapeutics, based in Cheshire's Alderley Park, has filed for a UK patent for a novel therapy designed to tackle all coronavirus strains.
The COV-X programme targets a protein which is essential for viral replication across a broad spectrum of related coronaviruses, including SARS-CoV-1, MERS-CoV and SARS-CoV-2. If successfully developed, the treatment aims to form a first line of defence against potential future pandemics.
It could be administered as a precautionary measure to vulnerable groups including the elderly, immunocompromised people, and healthcare workers, greatly reducing the health risks and buying time to allow a bespoke vaccine to be produced.
Dr Peter Jackson, executive director, Infex Therapeutics, said: "We all hope the COVID-19 pandemic is approaching its end, but it's crucial we don't lose sight of what could, and sadly inevitably will, come next. The filing of this patent is a satisfying milestone for our team and is the product of some great science over the past year.
"Throughout the early stages of COVID-19 it was evident that treatments and products were not available on the shelf to allow governments and healthcare organisations to slow down the pandemic. Through our work, we hope to develop antiviral products that will help reduce infections as a result of viral replication from a new coronavirus strain."
Infex Therapeutics is now embarking on a fast-track development programme for the COV-X project, to take these promising research results forward into clinical trials. The programme is backed by the Hits-to-Leads programme within iiCON, the infectious disease innovation consortium led by the Liverpool School of Tropical Medicine and supported by the Strength in Places Fund.
::
Lancashire Cricket has announced The Energy Check as its new Official Energy Procurement and Consultancy Partner.
The initial one-year agreement will see the independent energy consultancy's logo feature on the front of Lancashire's training shirt for the first time and become headline sponsor of the club's Game Changer of the Month programme.
The programme aims to recognise and reward the outstanding contributions made by individuals working in cricket across Lancashire every month, with a Game Changer of the Year named at Lancashire Cricket's annual end of season awards.
Daniel Gidney, Lancashire Cricket chief executive, said: "We are really pleased to have The Energy Check on board as the club's first-ever Official Energy Partner. This partnership is a really positive step for us as we look to improve our contribution to environmental sustainability. We will be working closely with them to develop renewable power supplies, implement energy saving technologies and to help the club reduce its carbon emissions."
Craig Dallison, The Energy Check managing director, said: "Lancashire Cricket have made significant steps in developing their 'clean energy' and environmentally-friendly strategies. The Energy Check will work closely with the club and offer their expert consultancy services to reduce energy consumption and introduce several energy saving projects at Emirates Old Trafford and the wider business community of Lancashire Cricket."
::
St Helens Chamber has more than 30 apprenticeship vacancies available with businesses across St Helens and Merseyside and is looking for talented young people to fill the roles.
Laura Brogden, head of career development at St Helens Chamber, said: "Local businesses are really keen to hire talented young people as their businesses start to reopen, so there are some fantastic opportunities for people to get their career started at the moment right here in St Helens and across the Merseyside area."
She added: "An apprenticeship is a fantastic alternative to higher education, and gives young people the chance to get real, paid experience alongside completing their qualifications, giving them a fantastic start to their working life and progression for our apprentices is excellent."
Current vacancies include roles for a customer service representative, technical administrator, warehouse apprentice, adult care worker, manufacturing apprentice, manufacturing technician and apprentice business administrator.
Laura said: "We're keen to fill these roles and give as many people as possible the opportunity to apply."
::
A job application written by the late Apple co-founder Steve Jobs, as a teenager, has been sold for more than £200,000 by auctioneers Charterfields, instructed by Manchester-based corporate recovery firm Inquesta and Begbies Traynor of Sheffield.
Steven Wiseglass of Inquesta and Kris Wigfield of Begbies Traynor are the joint liquidators of digital recruitment business Sourcechain Technologies.
The one-page job application, filled out in 1973 when Jobs was 18, was among the assets of Sourcechain Technologies and was sold as part of the liquidation process. It was bought by London-based tech entrepreneur Olly Joshi for £204,120.
London-based Sourcechain bought the letter in 2018 for £134,000 to help improve the company's Google search rankings.
Inquesta director, Steven Wiseglass, said: "Although we recognised that the job application was an unusual and quirky asset that would generate interest, we were surprised by just how large a sum of money it fetched in the auction. Judging by the way the sale was going, the successful bidder must have submitted their offer pretty close to the deadline, as, for a long time, it didn't seem that it would go for such a high price."
::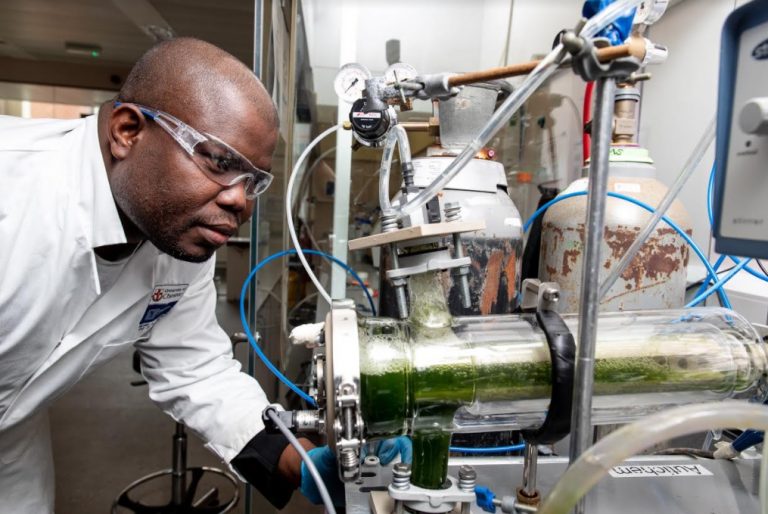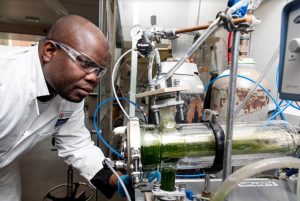 The results of the first Knowledge Exchange Framework (KEF) have been announced, with Liverpool and Chester Universities attaining prominent recognition.
Led by Research England, the KEF provides information about the achievements of English universities in serving the economy and society for the benefit of the public, business and communities.
The aim is to increase efficiency and effectiveness in the use of public funding for knowledge exchange, as well as providing businesses and other users with the information to help them access the world-class knowledge and expertise in English Higher Education Institutions.
The University of Liverpool attained top 20% positioning for Working with Business, Research Partnerships and Public and Community Engagement. In the remaining perspectives, the university was rated in the top 30% for working with the Public and Third Sector, top 40% for Local Growth and Regeneration, and top 50% for IP and Commercialisation.
The University of Chester scored in the top 30% for Working with Business, its impact on Local Growth and Regeneration and for its Public and Community Engagement. It was also placed in the top 40% in the categories of Research Partnerships and Skills, Enterprise and Regeneration. The university scored higher than other comparative institutions in these categories.
::
Retailer Golftech has acquired a share in Salford-based Worldwide Golf Brands (WWGB) as part of a new distribution deal.
The Salford firm will now distribute Golftech's leading European push trolley and golf bag Big Max and their golf glove brand Zoom in the UK and Ireland.
This comes as WWGB announced more than £1m investment in the business, including a new IT infrastructure and and a move to a purpose built 120,000 ft warehouse.
As part of the deal, Golftech, a leading golf outfitter, has bought a third share in WWGB, a move that will allow both businesses to work together to exporting key brands across new and existing territories.
Graeme Stevens, CEO of WWGB, said: "As we prepare to move on to the next stage of WWGB's development, we have the perfect facility to provide Golftech with reliable, responsive distribution, and by aligning our businesses more closely Golftech can help us with opportunities to develop our brands into key markets worldwide."