Skincare brand expands to Manchester following £830k growth round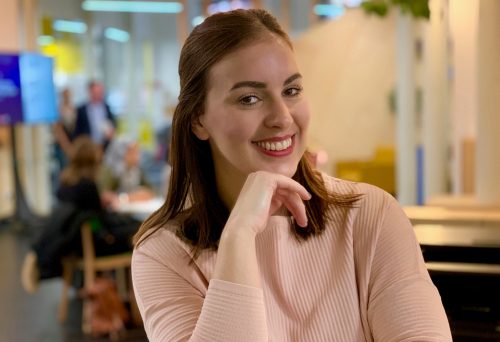 Skin & Tonic, a skincare and wellbeing brand founded in Hackney, London, has expanded to Manchester after securing £830,000 in funding.
Driven by GC Angels, this includes a £605,000 investment from the angel investment service alongside private investors, as well as a £225,000 loan from NPIF-FW Capital, managed by FW Capital and part of the Northern Powerhouse Investment Fund (NPIF).
Founded in 2015, Skin & Tonic's innovative, results-led products are formulated using certified organic, sustainably sourced ingredients and presented in recyclable or zero waste packaging.
Originally sold at a local Hackney market and produced out of founders Sarah Hancock and Joshua Wade's kitchen, the range of 20 products are now available across three channels – direct to consumer through the Skin & Tonic website, from a fast-growing stable of retail partners and via distributors in key markets including France, the Middle East, Hong Kong and Asia Pacific.
When the pandemic hit, Skin & Tonic was forced to shift its focus to ecommerce, which resulted in a significant uptick in operational needs and top-line growth.
Focusing on the opportunity to decentralise Skin & Tonic from its home in London, the investment has also facilitated the rapid operational expansion of the business, including the opening of a new office at Canada House in Manchester city centre, which required the recruitment of a Manchester-based sales director to expand the team's local presence. The investment is expected to create eight jobs in the region.
Chief executive, Joshua Wade, said: "From the very beginning, we set out with the goal of helping people find moments each day to really take care of themselves – something that's become ever more important of late.
"Jess and the team at GC Angels totally understood our core message and really got behind the brand, which meant so much for us when choosing where this investment came from. We are so excited to expand our footprint to Manchester and we're looking forward to building on our already rich pool of talent, as we work towards becoming a leading UK skincare and wellbeing brand."
Jess Jackson, head of investment at GC Angels, said: "What struck me about Sarah and Josh was their strong sense of purpose with Skin & Tonic.
"This made it easy to align our goals and work in tandem. It's a brand that travels really well, and trading successfully in foreign markets made it an attractive investment for individuals from Bermuda, Dubai and the UK to join GC Angels in the round.
"It's brilliant to see a brand like Skin & Tonic setting up in Manchester, and we can't wait to see how they continue to grow the business."
Simon Berry, senior investment executive at FW Capital, said: "It is so encouraging to see a business such as Skin & Tonic expanding their operations into the North of England, where they will continue their journey into new markets.
"Their use of sustainable, non-harmful ingredients and recyclable, zero waste packaging means their products are more in demand than ever and they really set a benchmark in ethical, clean beauty. We are delighted to support Sarah and Josh and look forward to watching their continued success story."
The Northern Powerhouse Investment Fund project is supported financially by the European Union using funding from the European Regional Development Fund (ERDF) as part of the European Structural and Investment Funds Growth Programme 2014-2020 and the European Investment Bank.