Record revenues for garden furniture retailer Moda
Covid boom sees outdoor living and garden furniture retailer Moda Furnishings set for a record year.
Revenues jumped from £15m in 2019 to over £24m in the year to October 2020, and are on track to deliver a similarly strong rate of growth in the current financial year.
The Manchester company, backed since 2019 by mid-market private equity house Endless, has nearly doubled in size again in only the last six months as sales have accelerated dramatically amid strong consumer demand for its outdoor furniture.
This has been underpinned by investment in the supply chain, ensuring short lead times for product despite such high demand.
Investment in a refreshed website and e-commerce capabilities, the expansion of Moda's in-house delivery fleet, and the launch of new products including a new all-weather fabric range, have also helped the company grow.
Moda's success has been recognised with its first-ever ranking in the Sunday Times BDO Profit Track 100, where it has been ranked 64 th in the index of the UK's 100 private companies with the fastest-growing profits over their latest three years.
While e-commerce has been the driver of recent growth during the last 12 months, Moda remains committed to its showrooms, which have reopened this week as COVID-19 restrictions on retailers have been lifted.
Alongside the reopening of its socially-distanced sites in Manchester and Caterham, Surrey, Moda has opened a new showroom in Milton Keynes and is opening in Cheltenham later this month.
The business is also planning to open a fifth showroom in North London in the coming weeks, giving Moda a strong national footprint to showcase its market leading products.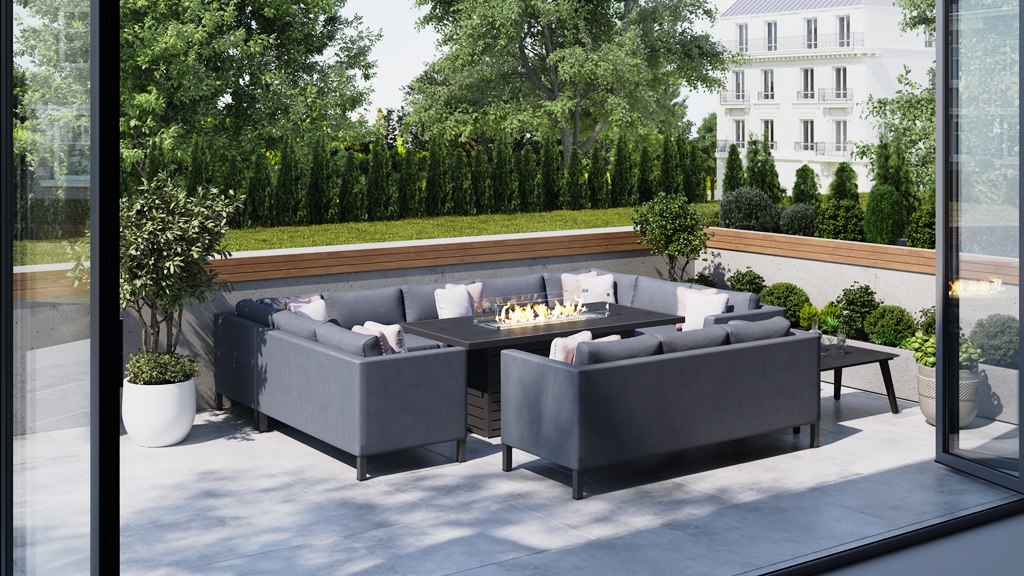 CEO Jonny Brierley said: "As a fast-growing business it's incredibly important to continue to invest in our team and infrastructure.
"Amid a difficult time for many people working in retail we are proud to have been able to recruit for 50 roles and also invest in new showrooms too, which we believe supports our e-commerce activities by allowing our customers to come and look at our products which are modular so can be configured to meet any garden shape.
"The last 12 months have been incredibly busy and productive. Alongside the investment in new showrooms we have refreshed our website, upgraded our IT systems to improve the customer journey and spent close to £500,000 on adding 17 new vehicles to our delivery fleet."