North West business briefs: Storengy UK; Westmorland Hospitality; Uvisan; Eric Wright Group; Slalom Manchester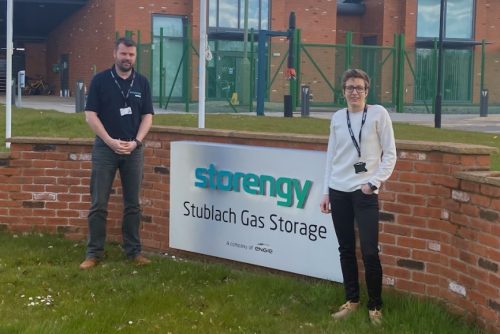 Storengy UK has acquired Deal Farm Biogas, in Norwich, for an undisclosed sum, as part of its plans to provide renewable energy for consumers.
Storengy UK is based in Northwich and is a subsidiary of French group ENGIE. It currently operates the Stublach Natural Gas Storage site in Cheshire, earmarked as its first 'biogas to grid' facility in the UK.
The Agricultural Anaerobic Digestion (AD) Plant will enable commercialisation of biogas derived from a traditional farming feedstock mix of livestock manure, straw and grass. With a connection to the local gas network, the asset is projected to produce 55 GWh/year equivalent to more than five million cubic metres of biomethane.
Construction of the Agricultural AD plant begins this month, managed by experienced developer BioWatt, with completion expected in early 2022.
Alan Leadbetter, technical director at Storengy UK, said: "It has been great to work with the team of developers at Biowatt, alongside Des Aves, the farmer and landowner, in what has been a mutually beneficial development for Storengy, Biowatt and Des. Long term contracts are now in place for Des to provide sustainable feedstock and to utilise the output from the anaerobic digestion process to fertilise his crops."
Michael Gibson, managing director at Storengy UK, said: "Our acquisition of Deal Farm signals our entry into the UK biomethane market. Biomethane is an important part of the energy transition and I am very excited to be putting our strategic objectives in motion. This diversification of our business builds on our group strengths and supports our vision to be a leading sustainable energy storage and solutions provider."
::
The operators of a Kendal pub have invested £100,000 in improvements – £60,000 on a beer garden and £40,000 on interior refurbishments – since taking it on and doubled the number of staff in less than a year.
Joshua Macauley and Chris Moss, who own Westmorland Hospitality, added The Duke of Cumberland at Appleby Road to their portfolio last June, and now employ 20 people at the pub and are recruiting even more as they look to the future.
They say they have been "overwhelmed" by the public's reaction to what they have done at the pub, including its enlarged beer garden, complete with covered timber cabins, each with its own fire pit. Mr Macauley said: "Our aim has been to make The Duke of Cumberland a really nice, family pub for the community and local people, somewhere Kendal can be really proud of."
During the latest lockdown the beer garden has been expanded and is now ten times larger than before, said Mr Macauley, It includes four new covered timber cabins which can seat 12 people, although only six are allowed in each at the moment. In the middle of each table is an inset fire pit so people can stay warm, even in the middle of winter. They have double the heat of a normal household gas fire.
The business partners also run Ye Olde Fleece Inn at Highgate in Kendal and The Gateway Inn, which overlooks Plumgarths roundabout at the northern end of the town. Mr Macauley said: "We enjoy doing positive things for the town and the community. We want Kendal to be a great place for people to live, work and visit."
::
Aardman, the world-famous, four-time Academy Award winning animation studio behind Wallace & Gromit, Shaun the Sheep, Creature Comforts and Chicken Run, has selected UV-C specialist, Uvisan, to ensure the production of its latest blockbusters continue during the pandemic.
Uvisan's UV-C technology has enabled Aardman to sterilise its delicate puppets, props and rigging kit in a much more efficient and effective way while working under COVID-19 restrictions on its latest Shaun the Sheep production.
The sanitation cabinets kill up to 99.99% of bacteria during a five-minute cycle, reducing the likelihood of having to close down production while continuing to ensure the safety of studio workers during the ongoing pandemic.
Loyd Price, head of animation and rigging at Aardman Features, said: "During the previous production, our rigging team were having to dedicate 10% of their 40-hour work weeks to disinfecting our equipment. This created a noticeable cost impact on our shows, as hundreds of small parts needed to be cleaned by hand, which was extremely time-consuming. The continual wet cleaning was also causing surface rust on some of the steel items which is not ideal for filming."
David Marks, chairman at Uvisan, part of Salford-based indoor entertainment specialist Immotion Group, said: "There had been a clear detrimental effect that the additional disinfection process has had on the studio and its filming process. Our UV-C cabinets not only help to reduce sterilisation times and protect equipment, but also have helped many studios, schools and businesses cut down on large proportions of their sanitisation costs and the waste being sent to landfill."
::
Eric Wright Civil Engineering (EWCE) has completed improvement works for Manchester City Council to remove the notorious pinch-point on the A57 Hyde Road in Gorton. The scheme also supported the Read Manchester charity by helping more than 7,000 local primary school pupils make the transition to high school.
As part of its social value commitment to the local area, EWCE had planned a variety of activities, including school visits, but these were prohibited by the COVID-19 pandemic. Instead, a donation of £10,000 was made to Read Manchester, an initiative which aims to connect Year six pupils with secondary school pupils through a shared reading programme.
The donation funded a free book called 'The Kid Who Came From Space', which was given to 7,351 local children in July, as part of a city wide initiative to help them get ready for high school.
As well as the reading initiative, EWCE also provided a site engineer apprenticeship for Jacob Carter, a former EWCE work experience placement and Greater Manchester resident.
Manchester City Council's executive member for the environment, planning and transport, Cllr Angeliki Stogia, said: "We have a pioneering approach and dedication to providing social value through our major highways schemes and are determined that projects of this kind should have a lasting impact, not just for the city's roads, but also for our residents through a strong legacy of new opportunities and skills."
::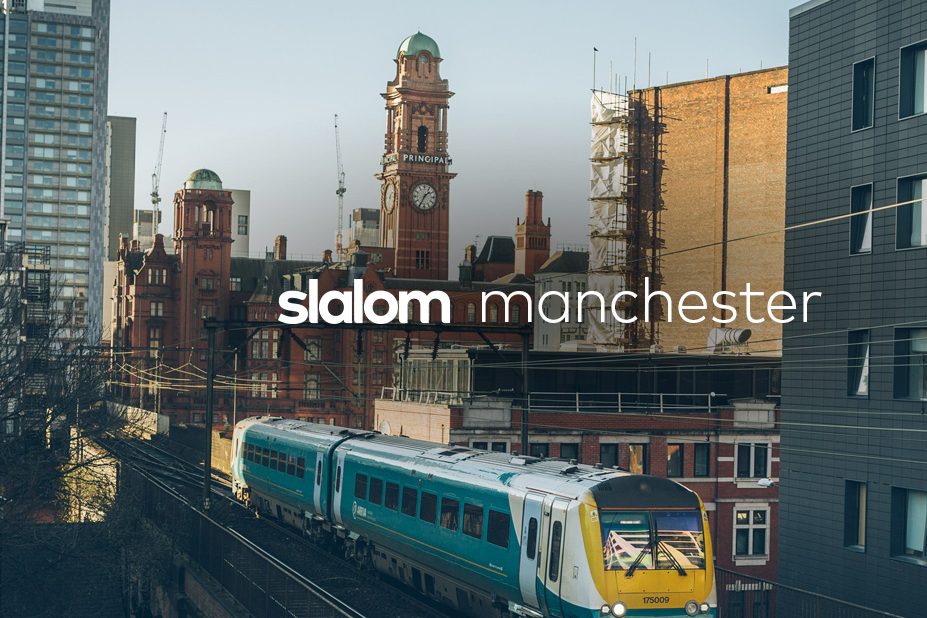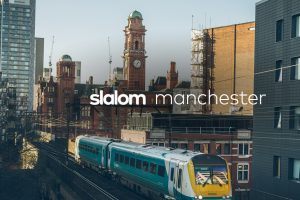 Slalom, the consulting firm focused on strategy, technology, and business transformation, has launced a new Salesforce practice in Manchester.
The Manchester Salesforce team will become part of Slalom's Global Salesforce practice, already Salesforce's fifth largest global partner. Jitesh Soni, MD responsible for Slalom's UK Salesforce team, said: "The intention is for our teams in London and Manchester to work closely together to support our clients across the UK. It's a great example of our ability to bring personal connections and global scale. We're proud of the truly differentiated services that we're now able to provide our clients in the North West."
The Manchester Salesforce team has been launched on the back of high profile hires. Minesh Patel has transferred to Manchester from London, while Hass Jishi has joined as an external hire. In addition, Steve Clarke has recently joined as Mulesoft Practice Lead for the UK.
Lindsay Hymas, senior director, said "We are delighted to welcome Minesh, Hass and Steve to the Slalom family in Manchester. They are all seasoned practitioners with over 60 years of combined experience in delivering innovative and transformational solutions for clients."
Slalom opened an office in Manchester in 2019 and has rebounded strongly from the initial impact of COVID-19. The team has recently grown to more than 30 people, with plans to expand to in excess of 50 by the end of the year.