Identity Experts snapped up by South East cyber security firm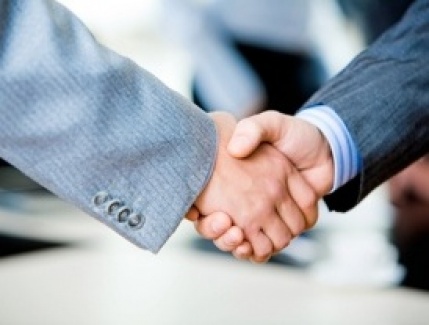 Fast growing cyber security company Performanta has acquired Stockport and Huddersfield based Identity Experts.
Performanta, headquartered in Maidenhead, provides end-to-end security solutions for customers, advising on security strategies as well as monitoring their environments 24/7 – including full managed detection and response and incident response services.
The deal follows a significant investment round from Manchester-based Beech Tree Private Equity and will allow Performanta to extend important security capabilities further across the Microsoft portfolio.
Guy Golan, group CEO and co-founder of Performanta, said: "This past year, organisations have had to cope with an unprecedented amount of change in how they do business, as well as security and identity risks associated with working outside an office perimeter; as such, many have turned to Microsoft for all manner of services, including security.
"Together with Identity Experts, we are able to address the mounting security challenges and plug a critical gap in the market, especially amongst clients with a Microsoft-focused security roadmap.
"Though we will of course maintain our established footprint across the entire cybersecurity landscape, with Identity Experts, this will be extended to a truly broad range of services.
"This puts us in a unique position to provide the market with a security outcome-based approach – irrespective of technology provider. Whether it's Microsoft or a portfolio of other security vendors, Performanta can provide integrated and fully managed services 24/7."
As a Microsoft Gold Partner, Identity Experts helps customers build out a strategy of securing their identities, while benefiting from tangible improvements in compliance, risk management and user experience.
The acquisition means that it will become part of the Performanta Group, now over 150 strong, with founders of Identity Experts, Paul Green and Matt Brunton, continuing to drive the group's focus on the Microsoft portfolio.
Paul Green, director of Identity Experts, said: "Identity Experts is one of Microsoft's key identity and security partners in the UK, and has been for many years.
"Bringing this experience and skillset into the Performanta Group and being able to expand the security capabilities we can offer to our customers with Performanta's SOC and MDR services achieves one of Identity Expert's key strategic goals.
"We are very excited to be part of this journey and feel that the expertise and IP across the enlarged group will provide a truly unique approach to ensuring customers remain secure and safe, allowing them to continue to grow their own businesses whilst we support them globally 24/7."