Record levels of financial distress underline carnage caused by pandemic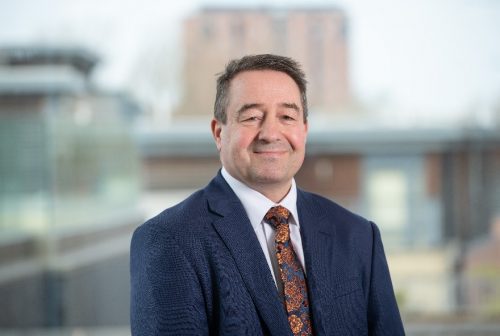 X

Register for free to receive latest news stories direct to your inbox
Register
The stark impact of the pandemic on North West businesses has been laid bare in new research published today (April 22) by Manchester-based business rescue and recovery experts Begbies Traynor.
It reveals 70,496 firms across the region are now in significant financial distress, a 42% increase on the same time last year (49,540) according to the latest Red Flag Alert data from Begbies Traynor which monitored the level of financial distress in 22 key sectors of the regional economy in the first quarter of 2021.
Figures show 30,196 companies in Greater Manchester and 10,679 on Merseyside are now plunged into financial distress after an entire year of lockdowns, restrictions and cashflow challenges.
There was an 18% jump in distressed firms in the North West region compared with the previous quarter (Q4 2020) analysed, an increase from 59,915 to 70,496.
In terms of sheer volume, the support services sector is the hardest hit in the region with 11,903 companies now in significant financial distress, a 33% increase on last year from 8,936. Construction sees 9,417, a 45% increase from 6,483, and professional services 5,209, a 43% increase from 3,630.
Experts at Begbies Traynor say these figures indicate that survival may not be possible for many firms in the region.
Begbies Traynor partner, Gary Lee, said: "This is the story of businesses in our region fighting to stay alive after a year of the most challenging business climate in living memory.
"It's important to note that these businesses that are in distress are still trading and working hard to stay afloat.
"The stark reality is that not every business can be saved, and directors need to explore every single avenue in terms of restructuring, refinancing or, in the worst-case scenarios winding down their business.
"Creditors of these firms in distress are also feeling the impact and they will be feeling the pressure, too."
He added: "The coronavirus pandemic has reduced court activity limiting the number of CCJs and winding up petitions being issued against indebted companies and there has been a ban on winding up petitions for COVID-related debts.
"The pressure is building, and we all need to brace ourselves for a raft of companies being swept away if directors don't take action.
"The roadmap for opening up the economy set out by the Government is an opportunity for businesses to bounce back, but it needs management teams across our region to step up to the plate to tackle any fundamental cashflow problems in their business now before it's too late."