Property giant well placed to emerge from pandemic turbulence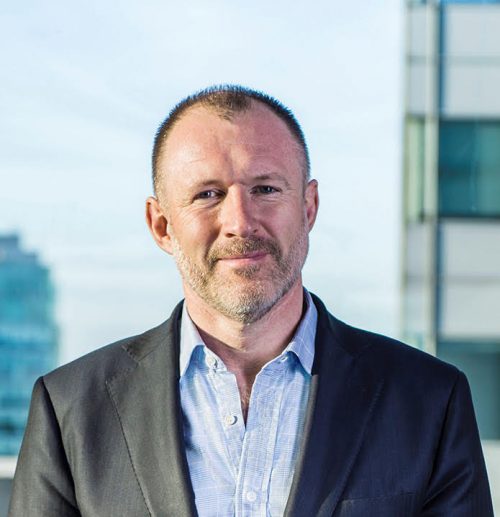 Manchester property group Bruntwood revealed today that it has sufficient funds in place to ride the pandemic storm, and is on course regarding rental collection.
It revealed that, as at April 20, 2021, the group has £17m of cash reserves, £40m of undrawn committed available facilities and £68m of unencumbered assets on which further finance could be secured. In addition, the group has £19m of retained bonds which it could issue to the market.
Bruntwood said it has modelled various scenarios including reviewing estimated customer default rates, lower retention rates, higher concessions and valuation yield movement.
Based on the output of these models, the board considers there is sufficient income and valuation headroom across Bruntwood's debt facilities and does not expect the group to breach any terms relating to them.
It said it has modelled the forecast covenant performance on each loan facility. Valuation covenant headroom is in excess of 35% on the majority of its facilities and in excess of 20% on its NatWest Club facility.
Income would have to fall by more than 35% on all of facilities before any interest cover covenants are breached. In addition, the group said it would expect that the existence of £68m of unencumbered assets would provide the resources to remedy any breaches in such circumstances.
The earliest major bank facility maturity is not until March 2022.
As of April 20, 2021, 95% of December quarter rents and 97% of September rents were collected with the balance being on payment plans or being actively pursued. If retail customers are excluded, the relevant metrics are 96% of December rent and 97% of September.
As at April 20, 2021, 80% of March quarter rents had been collected – 81% excluding retail. This is consistent with the December/September quarters at a comparable point.
Strong cash collection and a focus on controlling non-essential expenditure has ensured that the business continues to stay cash positive before capital outlay is taken into account. Retention levels at break and expiry are in excess of 70% and vacancy levels are currently 9.3%, a level which has barely moved in the past year.
Weighted average unexpired lease term has improved from 4.9 to 5.2 years following completion of a new 60,000 sq ft building at Booths Park that has been let to Portswigger on a 15-year lease.
Headline rents remain consistent with previous run rates, although the group is beginning to see some evidence of increasing pressure on the rent-free concessions or fit-out contributions required to secure new lettings, something which is fully factored into forward plans.
In February this year, Bruntwood Scitech acquired Melbourn Science Park, Cambridge for £46.2m, growing its national network of innovation districts and forming a new strategic partnership with leading independent technology and product development company TTP.
The partnership is intended to enhance the potential for the group's community of customers to access finance, new markets, products and prototyping opportunities.
SciTech will work closely with the local planning authority in the coming months to develop a new ambitious masterplan for the 16.4 acre site, creating a long term vision for the future growth of the science park as a leading science and technology cluster in Cambridge.
In addition, the 400,000 sq ft first commercial phase of Circle Square – part of the SciTech joint venture with Legal and General in Manchester- reached practical completion in February 2021, with 75% of the first phase either already let or under instruction.
No future phases are committed at this stage as future development schemes will only proceed based on the achievement of pre-let hurdles or a strengthening in market demand.
Bruntwood SciTech also completed a three-year extension to its third party funding facility with its banking syndicate.
The new £280m facility – an uplift of £95m on the previous facility – will support the continued investment in the business's development of life science and technology ecosystems.
Bruntwood chief executive, Chris Oglesby, said: "Since the start of January's national lockdown we and most of our customers largely operated remotely although our buildings remain open to support those who cannot work from home.
"Footfall in our buildings had been around 25% of pre-pandemic levels initially but we have seen this change sharply as the Government restrictions have begun to ease.
"As of early April, footfall was 40% of pre-pandemic levels and we expect to see this continue to rise over the coming weeks as businesses begin a phased return to the workplace.
"We know from engagement in the business communities in our cities the value that businesses are placing on their offices as places for people to collaborate, create and develop strong business cultures."