Brexit fall-out stifling export trade, says Cumbria Chamber and traders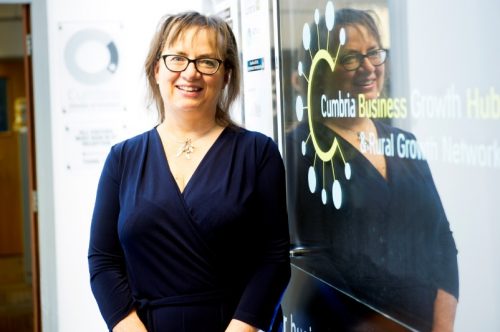 Businesses in Cumbria are calling on the Government to provide a support package for the aviation sector and other exporters suffering due to the economic downturn brought on by Brexit and the COVID-19 global pandemic.
Figures from the British Chamber of Commerce show that UK export figures are down by 41%, with a German-British Chamber of Industry and Commerce study also released this month highlighting similar issues.
A North West export breakdown of the BCC Quarterly Economic Survey (QES) reveals that:
46% of businesses in the region have reported a decline in overseas orders/advance custom/bookings in the past three months
45% of businesses in the region have reported a decline in overseas sales/custom/bookings in the past three months.
45% of businesses in the region are having to increase their prices, largely due to an increase in costs in rural materials or general overheads.
Jayne Moorby, marketing manager at Oxley Group, feels the situation for businesses such as Oxley – a third tier supplier in the civil aerospace market – is worse than is being portrayed.
Oxley Group, based in Ulverston, relies on 82% of its products being exported to 34 countries, a number of which are in the EU.
Oxley has been hit by the increased rules of origin requirements as part of the Brexit deal concluded in late December.
This is creating a large increase in the level of work the company has to do, to the point where it is considering taking on additional staff just to deal with the paperwork.
Jayne, also a Department for International Trade's Export Champion, said: "The increase in paperwork and checks at customs is creating a big impact.
"Hypothetically, if we send parts out to Slovakia and back we would previously be looking at a two-week turnaround. Now it is more like 10 and this is making us uncompetitive.
"Some of the things we export will include 50,000 inventory parts from more than 15,000 different supply chains. Even though we're supposed to be in a grace period, some of our EU customers are already asking for the rules of origin paperwork and it has caught most businesses off guard.
"Just the size of the bureaucratic and administrative work is massive and the process is presenting us with real problems."
Cumbria Chamber of Commerce has previously warned of supply chain issues and the economic damage through having a last minute deal, and pushed for an agreement to be completed earlier to give businesses a far better chance to adjust.
Suzanne Caldwell, chamber managing director, said: "We've heard from a number of businesses who have seen export volumes fall and are experiencing increased disruption through red tape and additional customs paperwork.
"This is a critical issue for SMEs in Cumbria. The challenges businesses are facing are absolutely not making it easier to trade or support exporters, quite the reverse.
"The government needs to make it far easier and quicker for businesses to prove the necessary rules of origin. Exporters need to be supported with specific grants, otherwise there will be a significant impact, not just on them, but through their supply chains, too."
She added: "Not surprisingly, businesses have reported that taking part in webinars around dealing with these structural issues isn't sufficient in quickening up the process. Businesses need more in-depth practical support to help address these changes.
"There is some support available, but it's not enough.
"We would like to see the UK and the EU get back around the table to address the remaining structural problems in the UK-EU trade deal and focus on long term improvements to the flow of trade between them as soon as possible."
Cumbrian businesses which rely on the export market have suffered a mix in fortunes with evidence depicting a clearly negative swing.
Kingfisher Seafoods, of Barrow, which specialises in live shellfish, has reported a significant decline in its export sales. Most of its business is traditionally exported to Europe and the firm's co-founder, Dr Omar Namor, has confirmed that Brexit has had a significant negative impact.