Continued business challenges but optimism on route out of crisis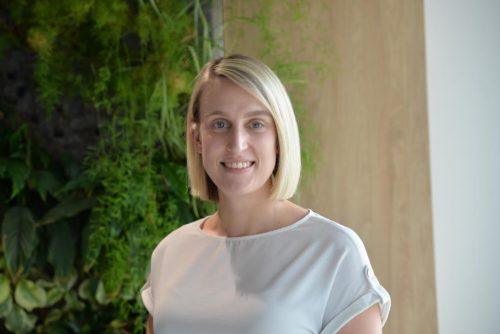 The latest Quarterly Economic Survey (QES) conducted by St Helens Chamber in the first quarter of 2021 show continued business challenge, but with an optimistic route out of the crisis reported by St Helens businesses.
Business conditions continue broadly the same as the previous three quarters, remaining historically poor as the third lockdown severely limited activity.
Forward-looking indicators show business confidence improves for the first time as many St Helens firms see a route out of the crisis, however short term indicators such as sales and cash flow show limited sign of recovery with Brexit and COVID-19 continuing as dominant factors.
Workforce reductions are shared by only a fifth of respondents with increases now at nine per cent, which is abovefourth quarter 2020 figures (three per cent).
Over the next three months firms have shared a more positive outlook with a quarter anticipating an increase in their workforce, with the lowest reductions (11%) since before the pandemic.
The results show that 21% of manufacturing firms have decreased their workforce since the start of the year – this is an improvement from 38% in quarter four 2020. Also, 22% of firms expect to begin to increase their workforce in the next three months.
This is consistent within the services sector, as a quarter of businesses anticipate an increase in their workforce in the coming three months. The majority of roles being recruited are in the semi-unskilled and skilled manual/technical and areas.
The number of firms now saying they are operating at full capacity has reduced, with 77% operating below capacity. Previous two quarters show the full capacity figure was 28% in Q4 2020 and 24% in Q3 2020. Improvement has stalled following the latest national lockdown.
Results show the impact Brexit has had on St Helens firms – 46% of businesses report a decrease in their international orders and 35% reporting a constant level of orders, significant decrease from 50% in Q4 2020.
Particular business issues include cash flow, which continued to deteriorate for 43% of firms in the first quarter. Taxation also features as an increasing issue to firms, with six in 10 stating this as the main factor for concern over the next three months.
The uncertainty and drop in demand that businesses have experienced has also had a continued impact on investment levels. Nearly half of all firms say that their investment in plant, equipment and training continues to decrease.
Rachel Collins, head of business services at St Helens Chamber, said: "We are now one year on since the onset of the coronavirus pandemic and these latest results show continued business challenge. Much remains to be done to ensure that optimism is borne out into prosperity, and many businesses still face a fight for survival in the coming months.
"Business confidence has been boosted in the first three months of 2021, amid the strong vaccine roll-out and the Government's roadmap providing some ability for companies to forward plan.
"St Helens Chamber is clear that there must be a coherent strategy so that the hope for growth and recovery represented in our findings are not dissipated."