Queen's Awards for Enterprise recognise outstanding North West companies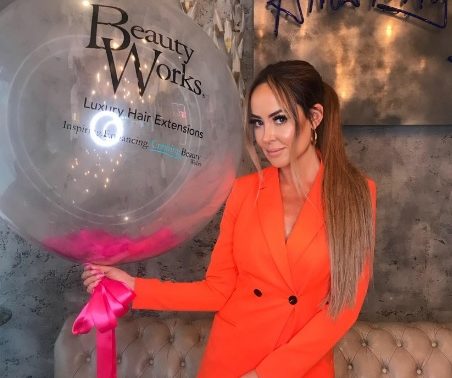 Sixteen North West firms are included among the 205 winners of the 2021 Queen's Awards for Enterprise.
The focus of this year's awards is on Promoting Opportunity through Social Mobility, an especially important theme given the challenges that have been faced through the pandemic, with businesses playing a valuable role in their local communities.
Business Secretary, Kwasi Kwarteng, said: "The past year has been a tough time for many businesses across the UK, which is why it is more important than ever to celebrate the achievements of our wealth creators and recognise the contributions they make to our communities.
"In the last 12 months, British businesses showed the entrepreneurial spirit that this country is renowned for, continuing to drive social mobility, find new markets to export to and produce innovative products and services.
"I congratulate this year's winners and I wish every business that applied for an award this year every success in the future as we build back better from the pandemic."
Among the North West companies honoured in the latest awards is The Beauty Works, in Cheadle, recognised for its international trade.
Employing 60 people, Beauty Works was launched in July 2010 by entrepreneur, Penelope Cheshire. She has guided the organisation to become one of the world's most successful and exciting beauty brands, selling hair extensions to more than 4,000 professional salons and consumers in more than 180 countries.
With distributors in the US, Europe and Dubai, the business is on target to become the leading powerhouse in the hair and beauty space. Its products have featured in Vogue, Cosmopolitan, Grazia Magazine and Glamour, and been awarded at The Hair Awards every year since 2013.
They have been worn by Nicole Scherzinger, Olivia Palermo, Bella Hadid and Dame Joan Collins.
Penelope said: "We are delighted to share such an achievement with the giants of British industry and thrilled to have won this award.
"I started this business in a one- bedroom flat in Liverpool just over 10 years ago, spotting a 'gap in the market' for high quality hair extensions and products. Today, we are global leaders.
"It's incredible just how far we have come and is testament to the skills and expertise of Beauty Works' hard working employees. I would like to thank all staff members, it's a wonderful accomplishment for all the team."
The awards were created following the recommendation of a committee chaired by His Royal Highness The Duke of Edinburgh in 1965. The first awards, originally known as the Queen's Awards to Industry, were made the following year.
This year's Queen's Awards for Enterprise are given for outstanding achievement in innovation, international trade, sustainable development and promoting opportunity through social mobility.
There are nine North West firms represented in the international trade category:
Great British Botanical, trading as Hartley Botanic, in Oldham. The firm designs and makes greenhouse and glasshouse structures.
Cobra Braiding Machinery, in Congleton. Cobra manufactures and supplies braiding machines and equipment to a wide range of markets including heavy vehicle, aerospace, medical, engineering and narrow fabrics.
Illingworth Research Group, Macclesfield. The company specialises in clinical research solutions, offering a unique combination of patient-centric services to facilitate worldwide participation.
Emsys Maritime, Altrincham. Emsys is a supplier to the marine industry. It manufactures laser-based emissions sensors for ships funnels which measure air pollution.
Process Instruments, Burnley, is a global supplier of water analysis solutions, aimed at monitoring and optimising chemical dosing for quality control in water treatment or use. The firm was also successful in the innovation category.
Chelburn Precision, Rochdale. The company makes large machine components for original equipment manufacturers .
CPL, Stretford, Manchester. CPL is expert in the sale of branded fragrances and beauty products in marketplaces around the world.
ECO Trade Europe, trading as Beauty Works, Cheadle. The firm provides luxury hair replacements and extensions, as well as after-sales haircare products and electrical styling tools.
Natures Aid, Kirkham, Preston, is a provider of natural supplements and herbal products. It manufactures branded vitamins, minerals, supplements, herbal remedies and organic foods.
Innovation:
Shewin Williams, Bolton. The company specialises in protective and marine coatings.
Aerofoil Energy, Bollington, Cheshire. This is a technology company focused on improving energy and temperature performance in retail refrigeration, namely, through an aerofoil blade for use in supermarket fridges to improve energy efficiency and reduce CO2 emissions.
Process Instruments, Burnley.
Anacarda, Wigan, specialises in using cashew nut shell liquid to design, develop and manufacture phenalkamine curing agents for epoxy resins.
Reach and Rescue, Wigan. Reach and Rescue develops innovative, long-reach, telescopic water rescue poles and equipment that are saving lives in 48 countries.
Barrnon, Appleby, Cumbria. This specialist engineering company makes a suction device, known as Bladecutter, to retrieve radioactive sludge from nuclear decommissioning sites for reprocessing.
Sustainable Development:
Righthouse Ltd, trading as Crystal Doors, Rochdale. Crystal Doors manufactures bespoke vinyl wrapped doors and accessories for kitchen, bedroom and bathroom retailers.
Armstrong Integrated, trading as Armstrong Fluid Technology, Manchester, designs, engineers and manufactures intelligent fluid-flow equipment. Through innovation, community, service and learning, Armstrong Fluid Technology drives sustainable energy-use in buildings worldwide.