City round-up: Immotion Group; ConvaTec; Unilever; Airbus; Swansway; Appreciate; In the Style; James Fisher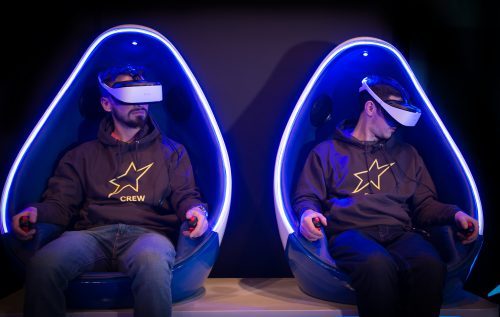 Salford-based virtual reality entertainment group Immotion saw turnover fall, but losses reduce, in the year to December 31, 2020, it said today.
Revenues fell from £3.606m to £2.848m, although the previous year's pre-tax loss of £5.531m reduced to £4.818m. The results were heavily affected by the pandemic and two placings were completed following the start of the pandemic raising £2.362 net of expenses.
However, post-reporting period, the company says there is clear evidence of a recovery in trading in its core business, led by US activity, and March saw the highest monthly partner revenue to date.
The group said: "We have a plan for 2021, which should underpin our group becoming profitable and generating positive operating cashflows, whilst reflecting the need for caution and the resources available to us.
"Much of the investment to support that plan has already been made and, with a strong recovery under way, we will seek to manage our resources so that our plans for the remainder of 2021 will be self-funding.
"We look forward to the year ahead with renewed optimism but are also cognisant of the fluid nature of the current business environment and will adapt our plans as needed.
"Having survived what has hopefully been the worst of the pandemic, we are now intent on driving our business forward with renewed vigour and optimism."
::
Deeside medical products firm ConvaTec, said first quarter revenues of $500m were 8.7% higher year-on-year and reported strong organic growth in advanced wound care and infusion care, modest growth in ostomy care and continence care and continued strength in critical care.
In a first quarter trading update, it said its 2021 full year outlook is unchanged given continuing macro uncertainties. It expects organic revenue growth of between 3-4.5%, and, a constant currency adjusted EBIT margin of 18-19.5%.
Chief executive, Karim Bitar, said: "We have made a good start to the year, continuing to deliver for our customers and patients. In addition, we effectively executed on our strategy, notably with the acquisition of Cure Medical which strengthens our position as a leading developer and manufacturer of continence care products in the large and growing US market place.
"We are making good progress and remain focused on executing on the significant number of strategic initiatives under way as we continue on our journey to pivot to sustainable and profitable growth. Despite the near term uncertainties, I remain confident in ConvaTec's growth prospects."
::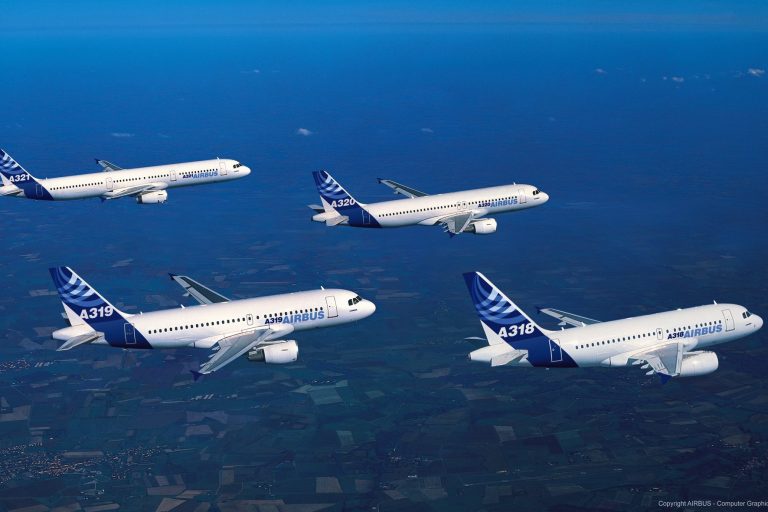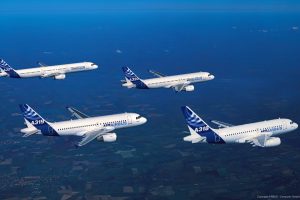 European plane maker, Airbus, which employs 4,500 staff at its wing-making plant in Broughton, near Chester, reported first quarter results today which, it said, reflected the fact the industry is not yet out of the woods concerning the impact of the coronavirus pandemic.
Gross commercial aircraft orders totalled 39, compared with 356 in the same quarter in 2020. After cancellations, net commercial aircraft orders were -61, against 290 a year ago.
Consolidated EBIT (reported) amounted to €462m (Q1 2020: €79m), including adjustments totalling a net -€232m.
Airbus chief executive, Guillaume Faury, said: "The first quarter shows that the crisis is not yet over for our industry, and that the market remains uncertain. We are investing in innovation and in the transformation of our company to deliver on our long-term ambitions across the portfolio."
As part of the group's restructuring due to the pandemic it cut its Broughton headcount from just over 6,000 staff to 4,500.
::
Crewe-based motor group Swansway saw their pre-tax profits soar from £4.029m to £10.174m in 2020, despite a fall in turnover from £725.536m in 2019, including discontinued operations, to £711.878m.
Group directors said they are delighted with the financial result and believe this has reaffirmed their decision to bring the vast majority of the workforce back into the business in May of last year, and to take them off the Government job retention scheme and pay them their full salaries.
All Swansway Group senior managers remained active in the businesses, while adhering to al health and safety requirements, and were physically in the work place virtually all the way through the lockdown periods.
This practice was in alignment with directors' experience that the motor trade requires 'hands on' engagement by senior staff members to succeed.
In 2019 the group had re-evaluated its business model and implemented a strategy which proved its efficacy in 2020 when the EBITDA rose from £12m to more than £17m.
Group chairman, Michael Smyth, said: "In my 54 years in the motor trade I have had many obstacles to overcome, and at the beginning of the pandemic I got my senior people together and reminded them of the basics of retailing with a particular focus on the speed at which we kept in touch with all potential customers and to treat all leads as 'gold dust'.
"I firmly believe the team took this on board and I would like to congratulate them on a job well done."
::
Foods and home care giant Unilever enjoyed first quarter underlying sales growth of 5.7%, with 4.7% in volume and 1.0% in price, it reported today.
Turnover decreased by 0.9%, to €12.3bn compared with 2020, driven by a negative currency related impact of 8.0%.
Unilever operates a key home and personal care manufacturing site at Port Sunlight, Wirral, and a tea making site at Trafford Park in Greater Manchester, which could be sold as part of plans announced in January last year.
Chief executive, Alan Jope, said: "Unilever has made a good start to the year. Our focus on operational excellence, innovation, and purposeful brands is continuing to strengthen competitiveness and has delivered underlying sales growth of 5.7% for the quarter.
"We are driving the evolution of our portfolio, with strong growth in Prestige Beauty and Functional Nutrition. The operational separation of our Tea business is on track. We are also making good progress in creating a new unit, Elida Beauty, comprising a number of our smaller beauty and personal care brands.
"We are confident that we will deliver underlying sales growth in 2021 within our multi-year framework of 3-5%, with the first half around the top of this range.
"We expect to increase underlying operating margin slightly for the full year, though with a decline in the first half driven by COVID-19 impacts, higher cost inflation and increased marketing spend over the prior year."
Unilever's board has approved a share buyback programme of up to €3bn.
Russ Mould, investment director at Manchester investment platform, AJ Bell, said: "Slow and steady wins the race, so the adage goes, and Unilever certainly fits the bill.
"Its goal of growing sales by three per cent to five per cent a year won't excite a lot of people, given how there are technology companies adding one or even two zeros to the end of those figures for their annual sales progression. However, its resilience and stamina are often forgotten strengths.
"A year or two ago, the market was questioning whether Unilever could grow at all, yet now it is beating its sales growth target.
"Amid expectations of inflation accelerating this year, Unilever's pricing power strengths will be put to the test.
"It has flagged additional supply chain costs and raw material inflation, which is putting pressure on margins, so the solution would be to pass on those costs to the end customer.
"Of the 5.7% sales growth in the first quarter, one per cent can be attributed to higher selling prices and the rest greater sales volumes, so it is already displaying pricing power, particularly in its food and refreshment products."
::
Appreciate Group, the Liverpool-based business which includes the Love2shop, Park Christmas Savings and highstreetvouchers.com brands, said it has achieved a "resilient full year performance", in line with market expectations for the period to March 31, 2020.
In a trading update today, it said it had year‐end free cash of £32.9m, excluding funds required to be held in trust, compared with £29.6m in 2020.
Total group billings, including the free school meals initiative, were £406.5m, against £419.9m previously.
Chief executive, Ian O'Doherty, said: "We have met the unprecedented challenges of the last year by focusing on colleagues' wellbeing and the needs of our customers; this meant accelerating our plans to become a leaner, more digital-focused business, with an improved proposition for corporate and consumer customers.
"Our recent investments in infrastructure and workplace culture underpinned our ability to come through the crisis stronger. All of which has helped us mitigate the worst impacts of the pandemic and reposition the business so we are better placed for future growth."
He added: "Whilst the speed at which normal levels of activity will return is unclear, we believe that, as the economy emerges from lockdown, we are better positioned to exploit the trends in our market and deliver sustainable growth in future years."
Appreciate Group expects to publish its full year results for 2020/21 on 29 June 2021.
::
Manchester e-commerce womenswear fashion brand, In The Style, said it has continued its strong momentum.
The e-tailer, which floated on AIM in March in an IPO valuing the business at £105m, issued a trading update for the year to March 31, 2021, today.
It said turnover for the period, subject to audit, is expected to be no lower than £44.5m, an increase of more than 130% from the prior year's £19.3m.
New customers acquired during the year grew 19% year-on-year to 420,000 – 59% increase excluding the impact of the Be Kind charity campaigns initiated in February 2020 and February 2021.
Sales through the proprietary In The Style App increased by up to 400% year-on-year. App sales represented 55% of total sales during the period, which was against 19% in the prior year.
In light of the strong trading performance, prior to the year end the group returned financial support previously claimed under the Government's Coronavirus Job Retention Scheme
The group ended the period with £11.9m of cash.
Chief executive and founder, Adam Frisby, said: "We have maintained our strong momentum since our successful IPO and delivered a very good performance for the year. I'd like to take this opportunity to thank our partners, colleagues and customers for their continued support of the brand during what has been a transformational year for In The Style.
"In The Style continues to do things differently by ensuring we empower our customers to be brave, embrace body confidence and, most of all, love themselves for who they are. Our collaboration model creates a strong customer connection, drives highly efficient customer acquisition marketing metrics, and gives us exposure to a broad range of customers.
"The success of this model has been highlighted since the year end by our exclusive partnership with Stacey Solomon. The collaboration with Stacey is one that we are really proud of and the hugely positive reaction to the launch of her maiden collection on 27 April underpins our confidence that this would generate an amazing reception from our customers and Stacey's followers.
"In addition, our nationwide partnership with Asda is also really exciting for the brand and will give In The Style fantastic levels of exposure and greater reach with our customers."
He added: "We look forward to building on this momentum into FY22 to deliver our growth plans and create further value to all stakeholders."
::
Cumbria marine services group James Fisher updated the market on first quarter trading, ahead of its annual general meeting today.
It said the group performed in line with management expectations in the first quarter, which is typically the weakest quarter. Revenue for the period was £109.3m, compared with £129.4m the previous year.
Offshore oil and specialist technical performed well and, in aggregate, offset reduced volumes in tankships. Tendering for oil and gas decommissioning projects has been strong throughout the period with significant programme awards received in the Middle East, North Sea and Far East.
In marine support, ship-to-ship transfers were in line with expectations. While activity levels remain subdued due to COVID-19 restrictions, tendering volumes for renewables and oil and gas projects have been strong, it said.
Notable project wins include a critical cable termination and testing contract for Triton Knoll, which follows the removal of unexploded ordinance in preparation for the construction of a wind farm. Also, Ørsted has awarded a major cathodic protection programme for the Walney 2 wind farm off the Cumbrian coast.
Despite the continuing impact of COVID-19, the board believes that the group is on track to deliver improved performance over that of 2020, with a weighting towards the second half.
Today's statement said: "The group has a resilient business model with a broad spread of end markets, customers and geographies, supported by a strong track record of converting its operating profit into cash.
"The ongoing strategic review confirms the fundamental strengths of the group and has also identified scope for significant financial and operational improvement.
"The goal is to improve the quality of our business by focusing on structurally growing markets, improving operating margins, increasing returns and sustainably delivering value for all stakeholders."